The Willard, Washington D.C. Wedding – Monica and Will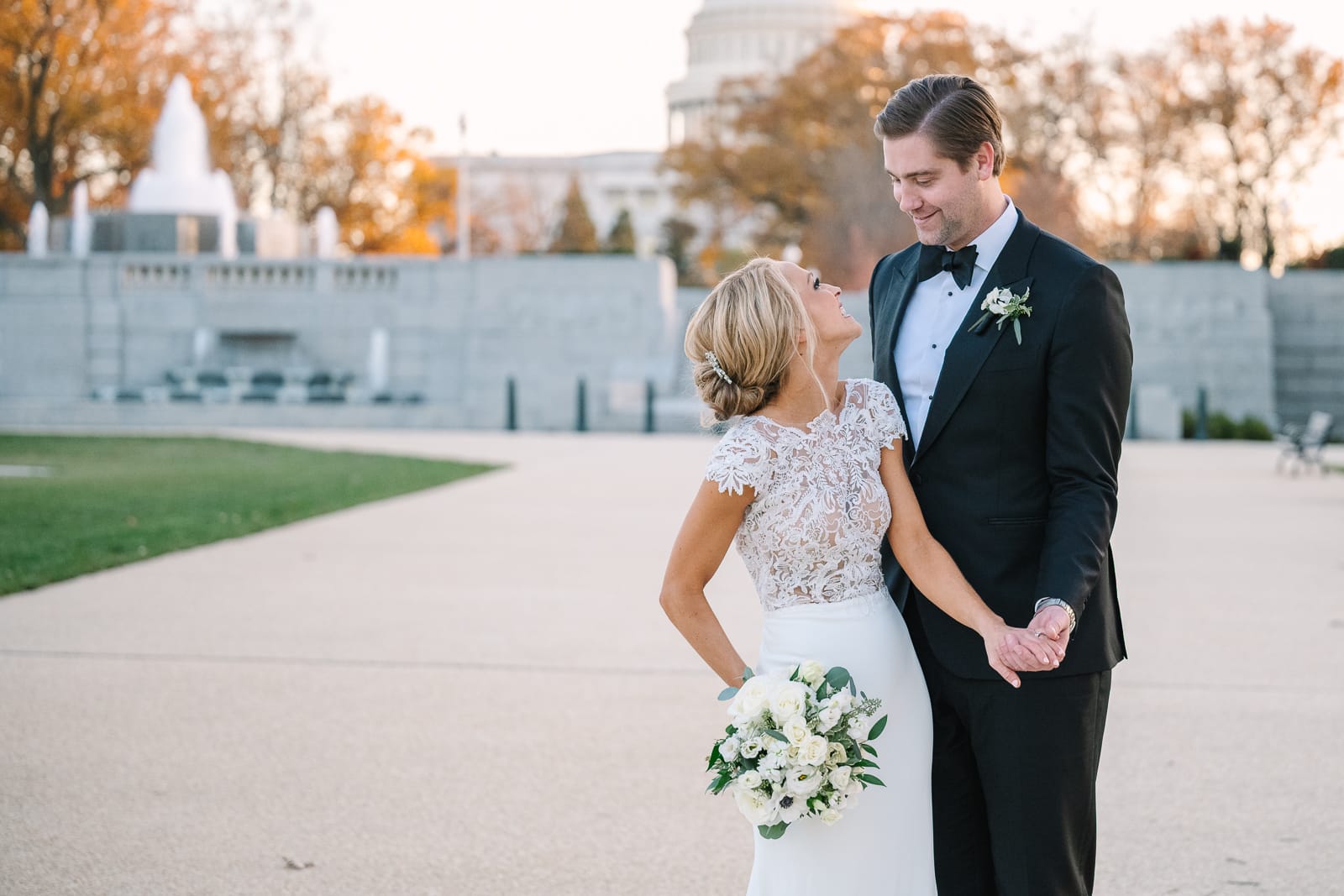 The Willard, Washington D.C. Wedding
If I had to use one word to describe Monica and Will's wedding I would use the word fun!  There was no shortage of laughter and pure joy from the moment I arrived to the bridal suite until the point when I left the reception.
The day started with Monica and the ladies getting ready in the Oval Suite at the Willard hotel while Will and the gentlemen were getting ready a few blocks away at The Hay Adams.  Monica incorporated many family heirlooms into her details.  Her engagement ring was even a family diamond that had been passed down to Will for the proposal!
St. Anne Catholic church was the site for the ceremony.  The Monsignor made the ceremony extremely personal as he shared letters that Will and Monica had written expressing their love for each other as well as their vision for their life together.
Following the ceremony we took advantage of the beautiful day and completed family photos outside the church before Monica and Will were treated with a ride in a vintage Rolls Royce to the Japanese American Memorial for wedding party portriats. While I always start with traditional poses, I learned quickly that Monica and Will are huge fans of "fun" photos.  Their large wedding party was more than happy to join in the fun.  I think we all gasped when Will picked Monica up and her legs went flying above her head (be sure to scroll to see this image)!
As the sun was setting we returned to The Willard where guests were treated to cocktail hour in the Willard Room before moving to the Ballroom.  Upon entering the ballroom Monica and Will had their first dance as husband and wife.  The Black Tie Band then had all the guests up and dancing prior to dinner even being served!  The celebration continued throughout the night with heartfelt speeches, cake cutting and a never ending dance party!
I am so honored to have been a part of this fun day!  It was an extra bonus that I was able to see Will's sister and her husband as I had photographed their wedding a couple years ago.  I am crossing my fingers that I will continue to celebrate with these families in the future.