The Oaks, Waterfront Wedding
Easton, Maryland, Hannah and Scott
 Hannah and Scott's  waterfront wedding at The Oaks in Easton, Maryland was nothing short of spectacular. This all-inclusive venue provided a stunning backdrop for their unforgettable celebration. Located in Easton, Maryland, The Oaks is a dreamy waterfront wedding venue that leaves an indelible mark on every couple's love story. With its inviting cottages and comfortable hotel rooms, it ensures both the wedding party and guests have a convenient and delightful stay. The grounds, adorned with breathtaking landscaping and serene water views, set the stage for a truly romantic wedding experience.
The day began with a heartfelt private first look (with their wedding party watching from a distance), where Hannah and Scott exchanged their personal vows before the ceremony.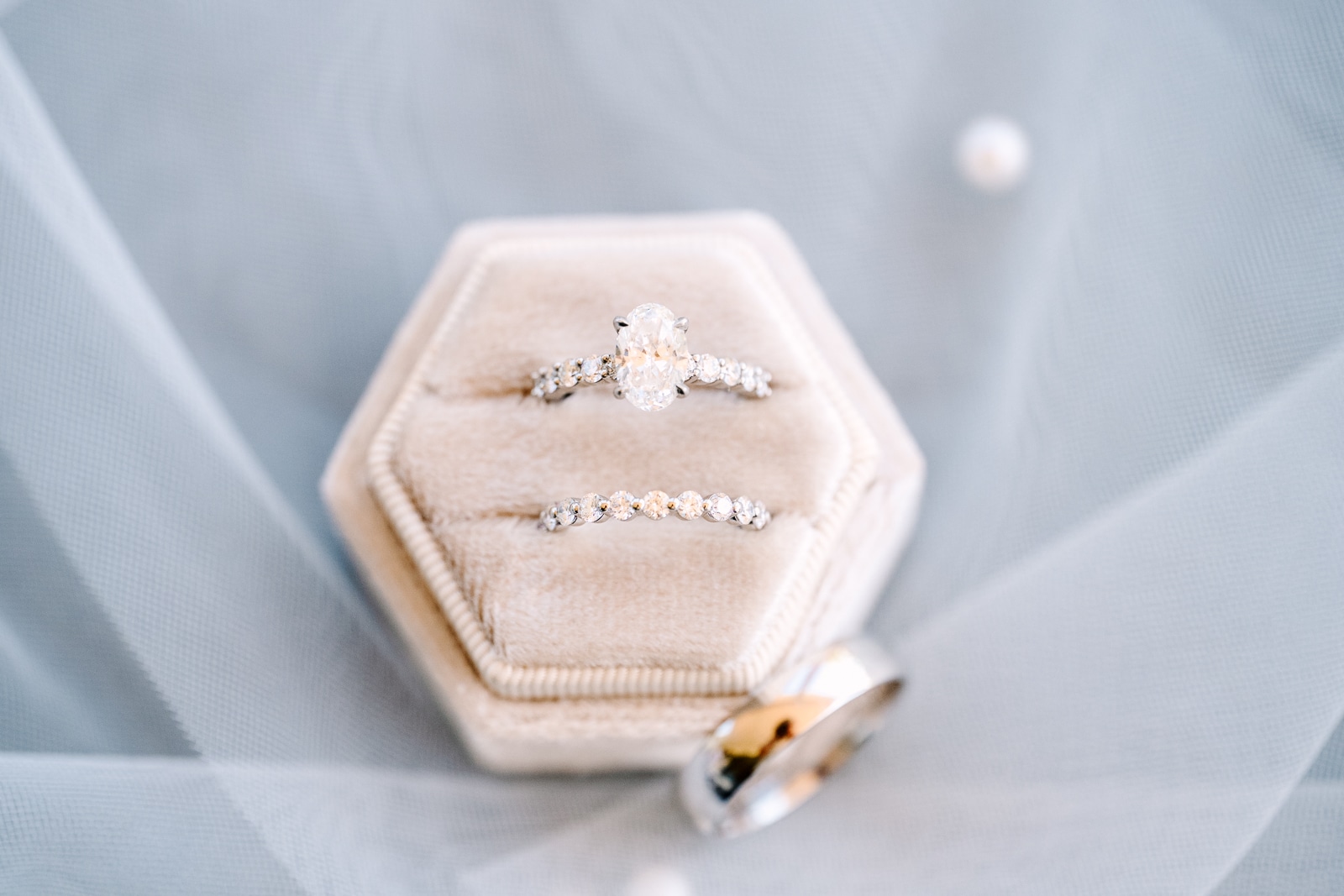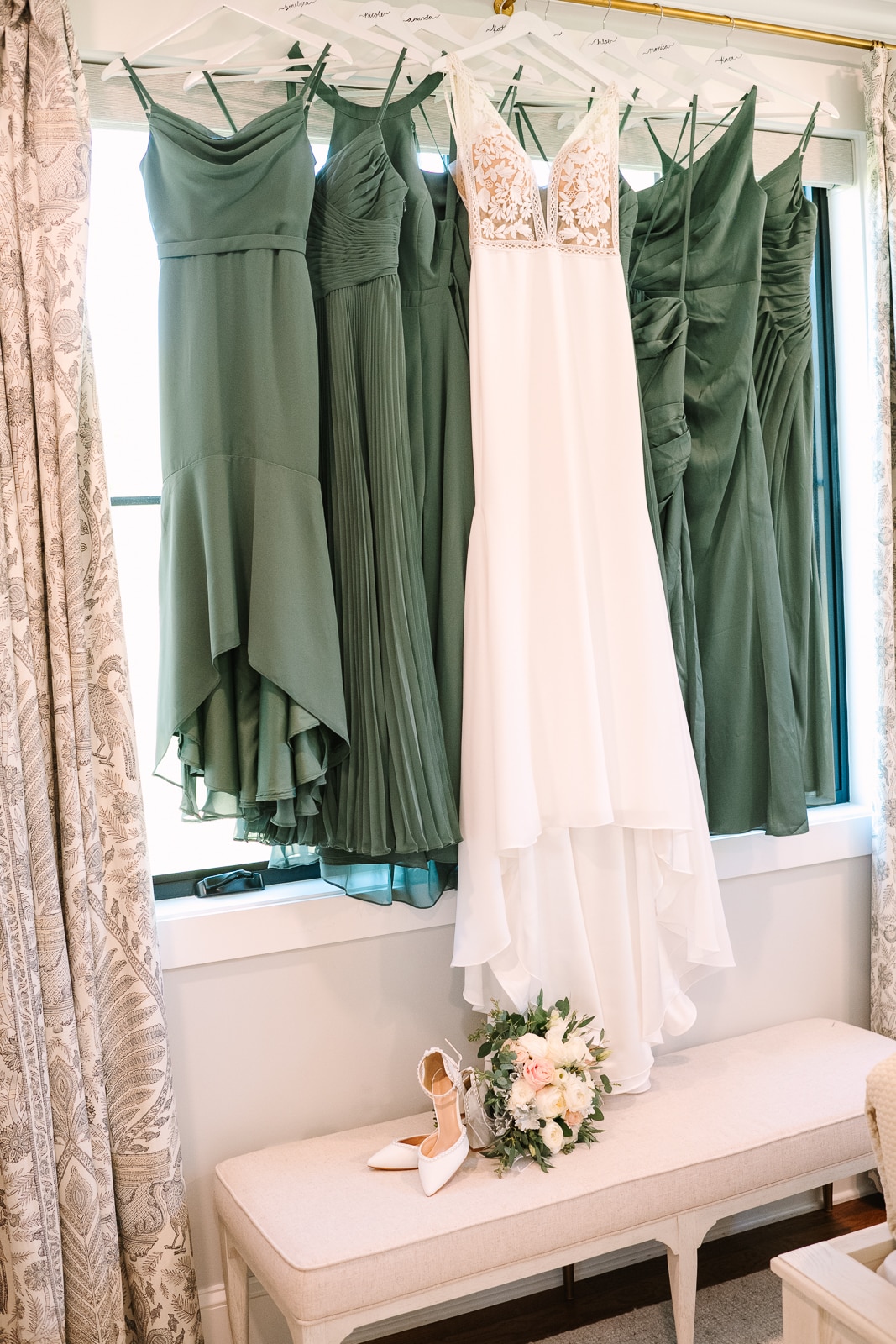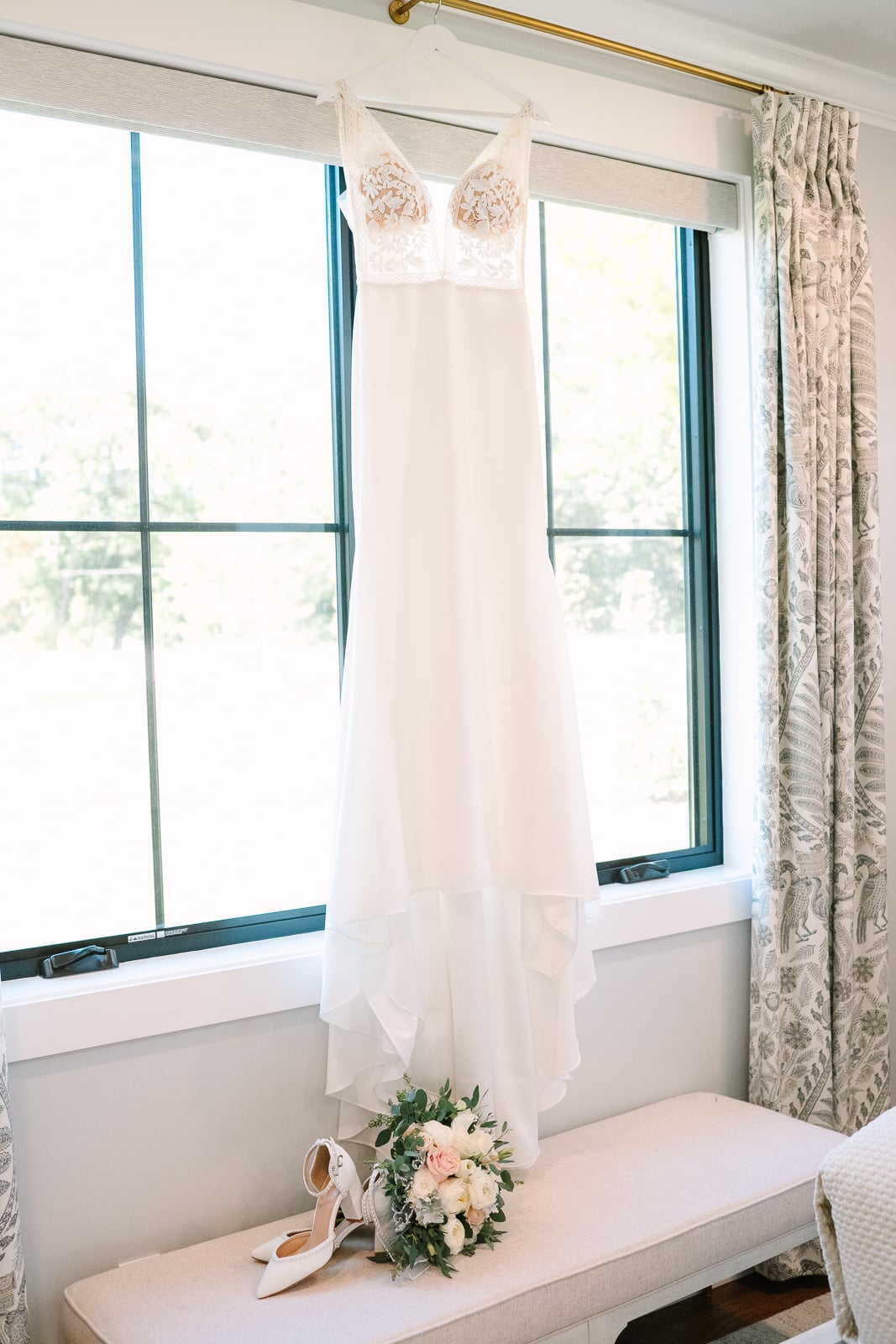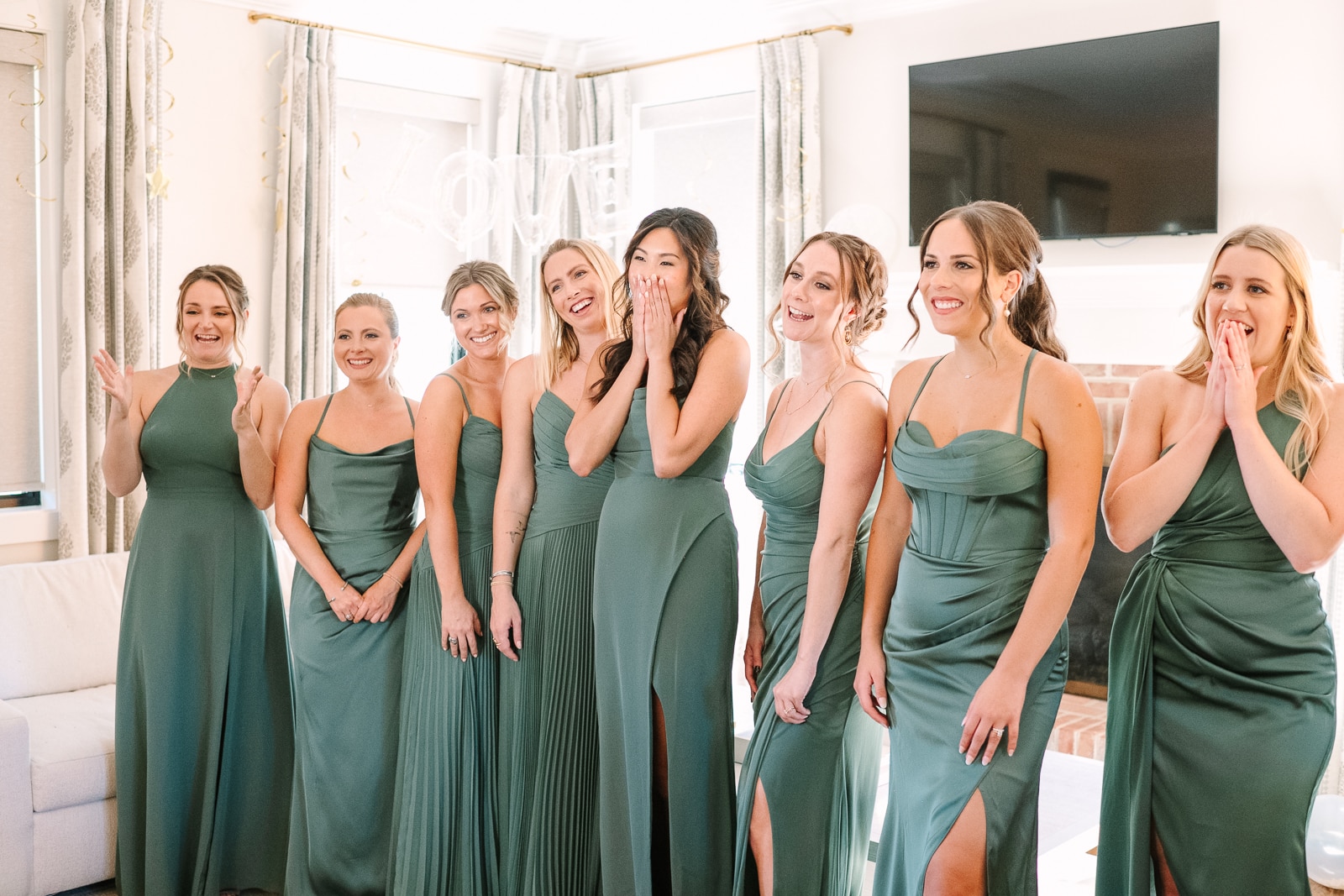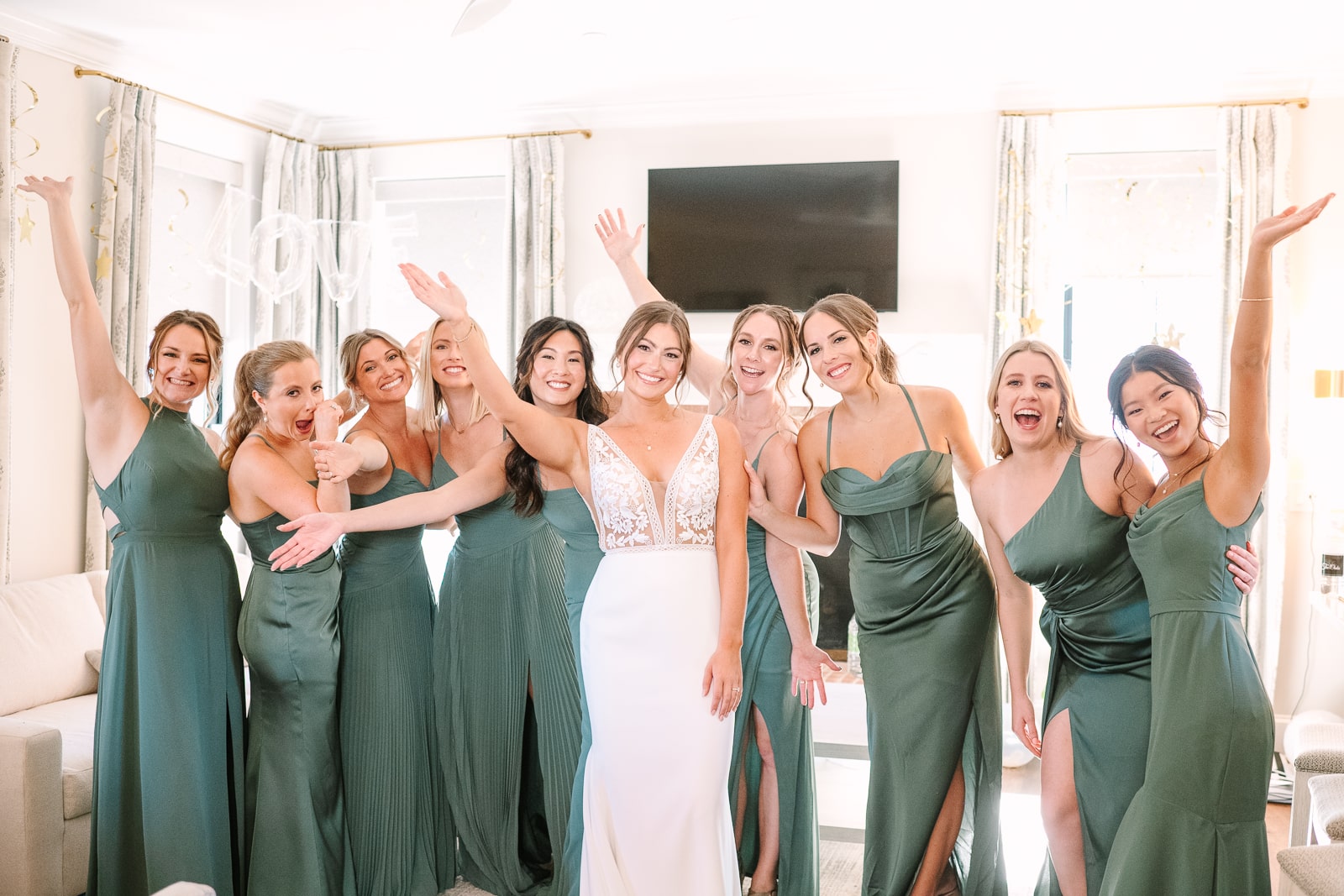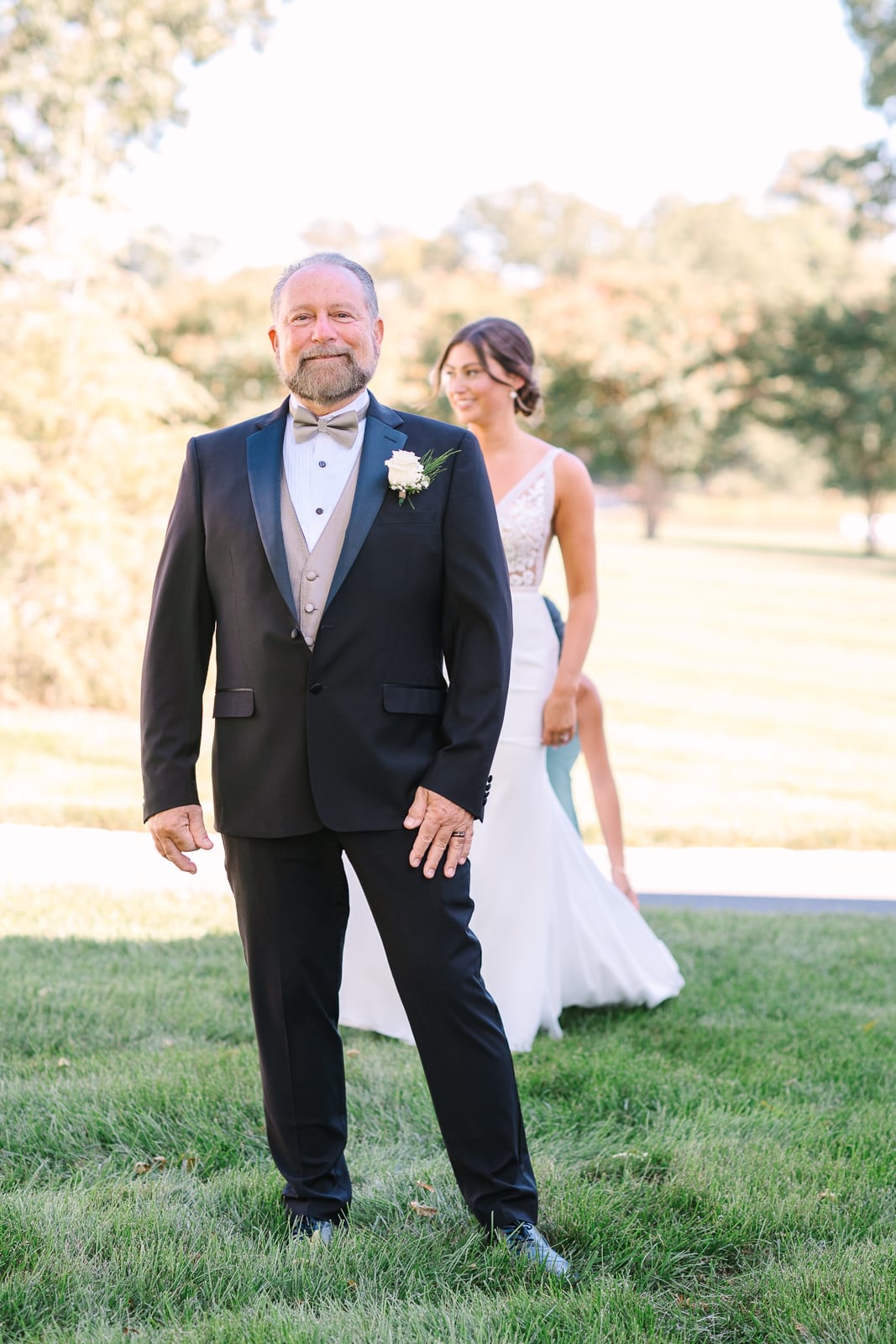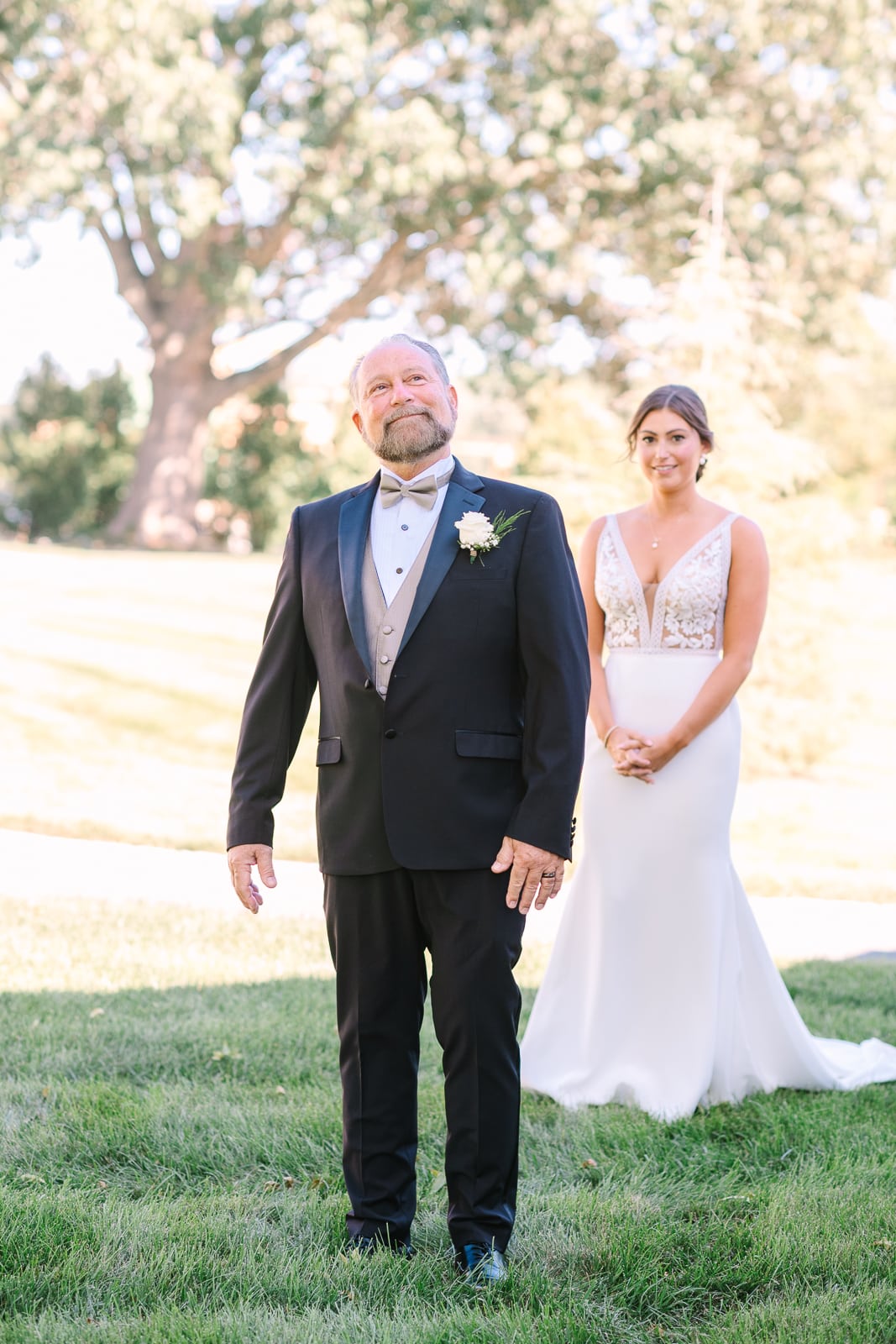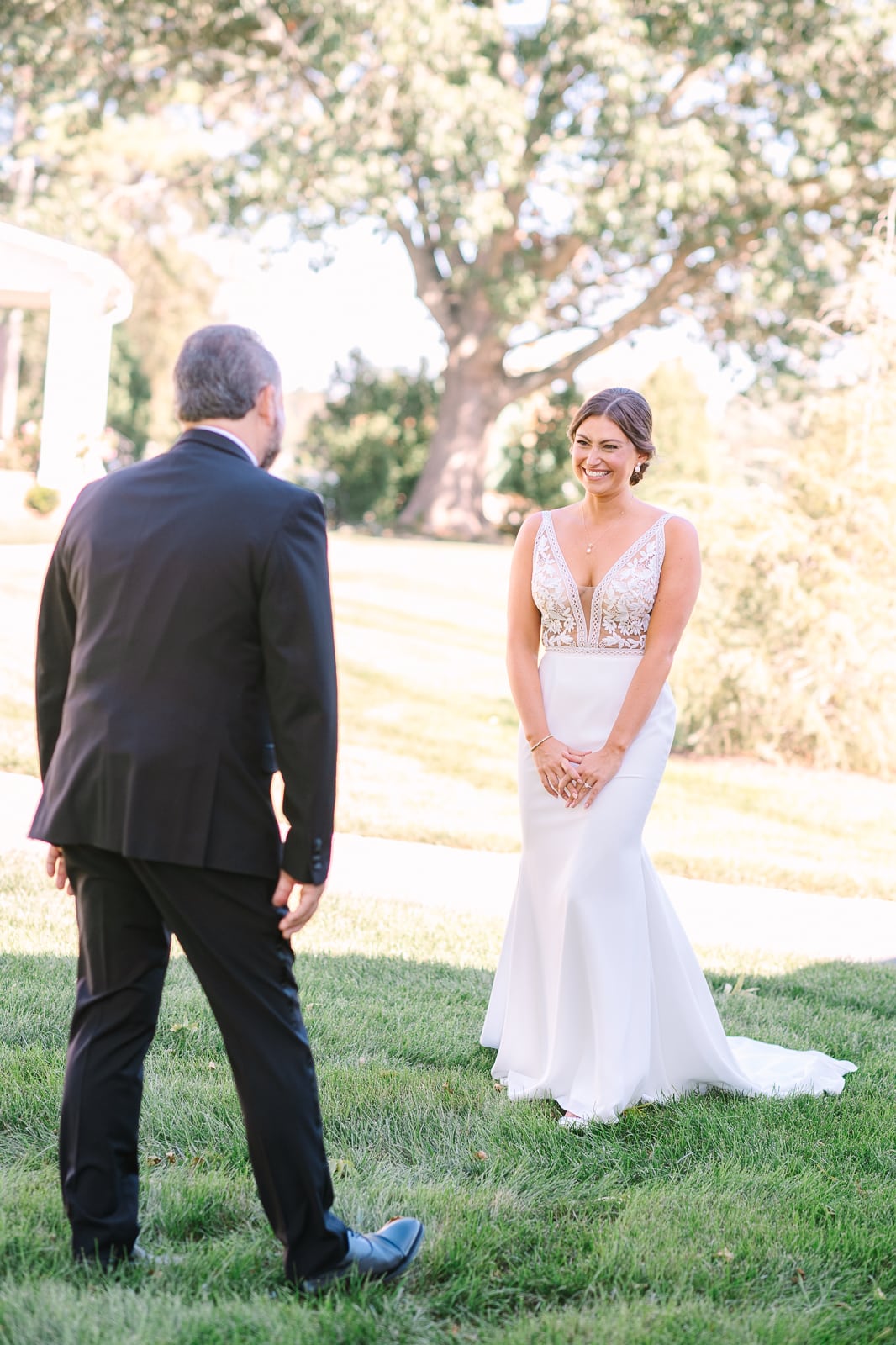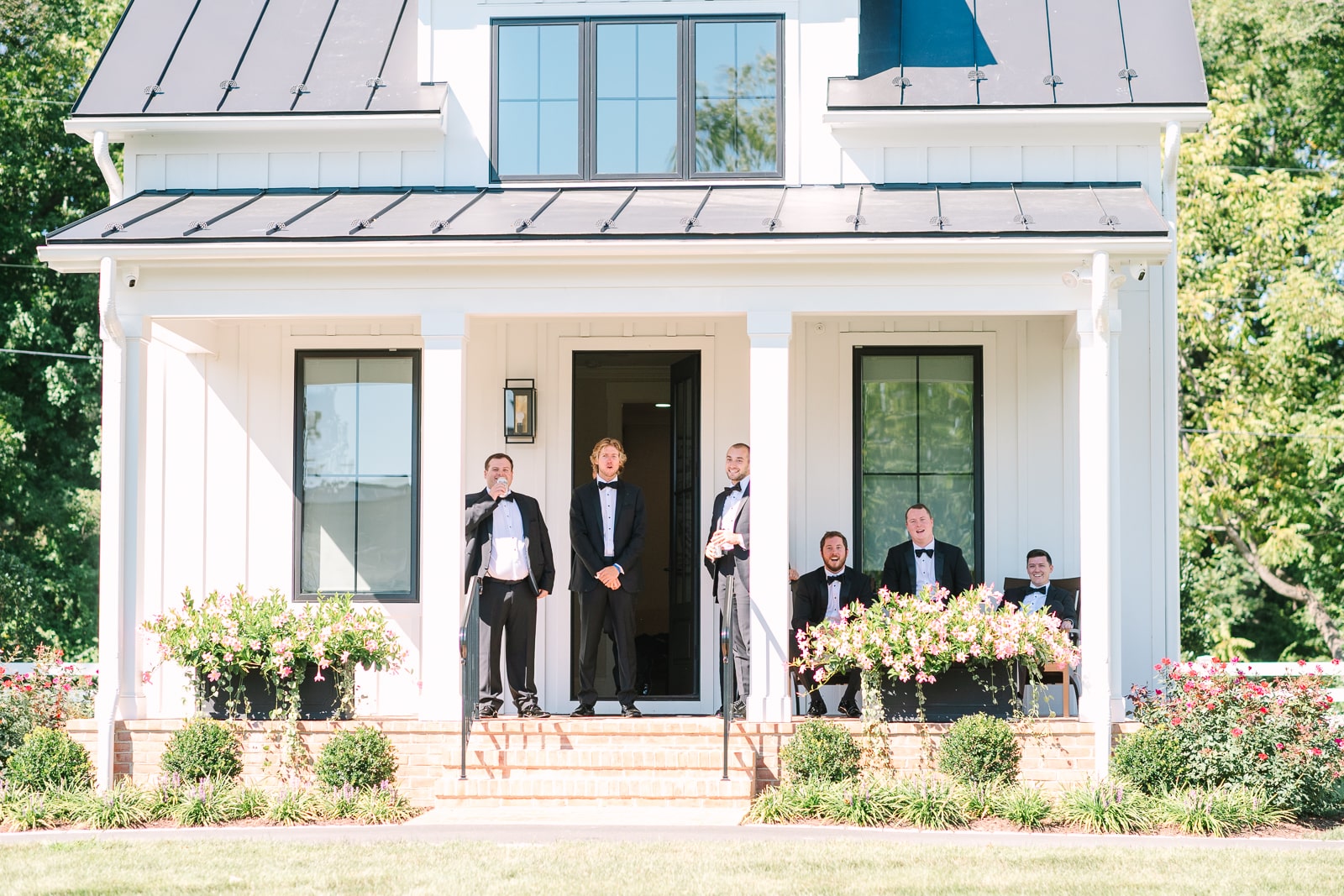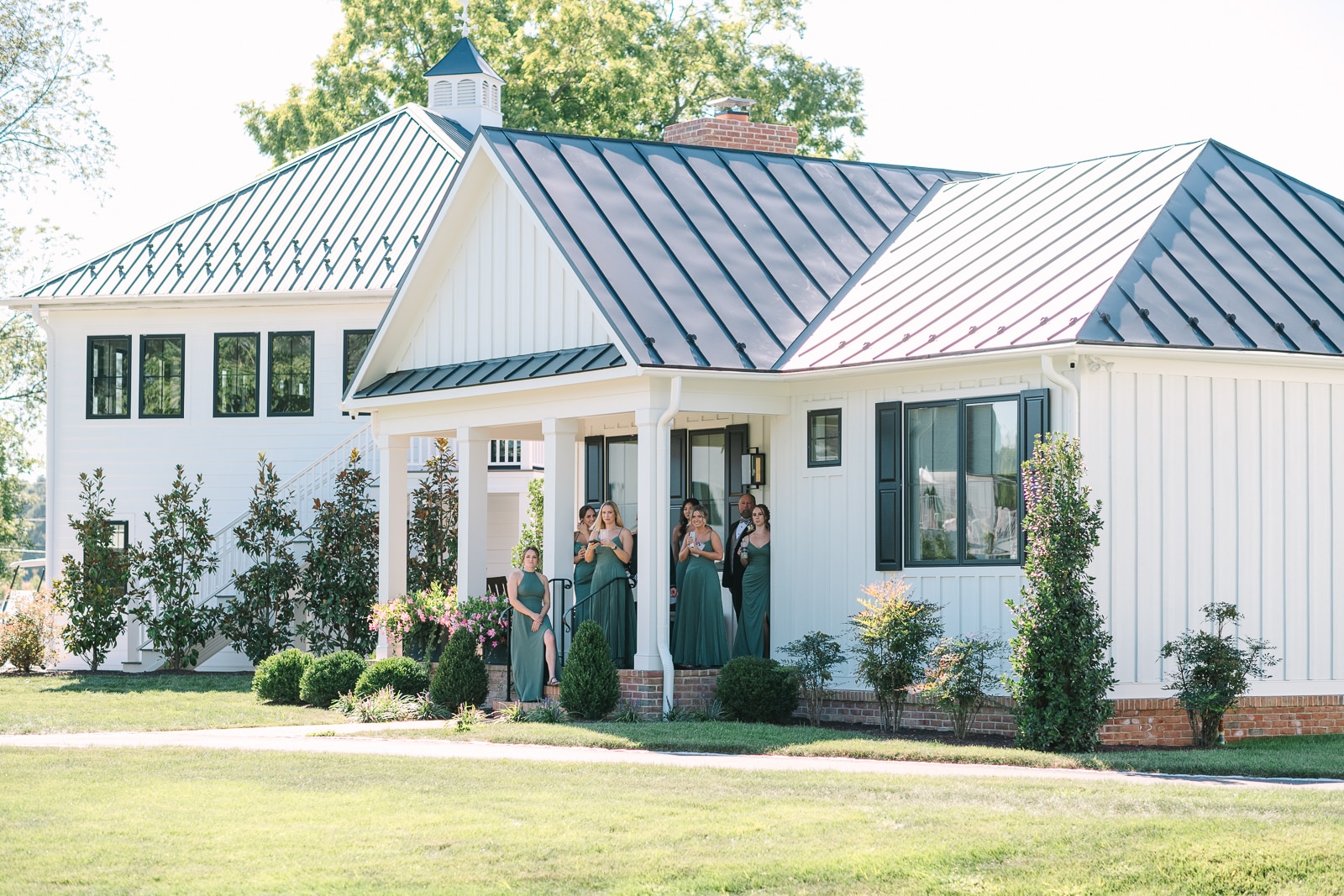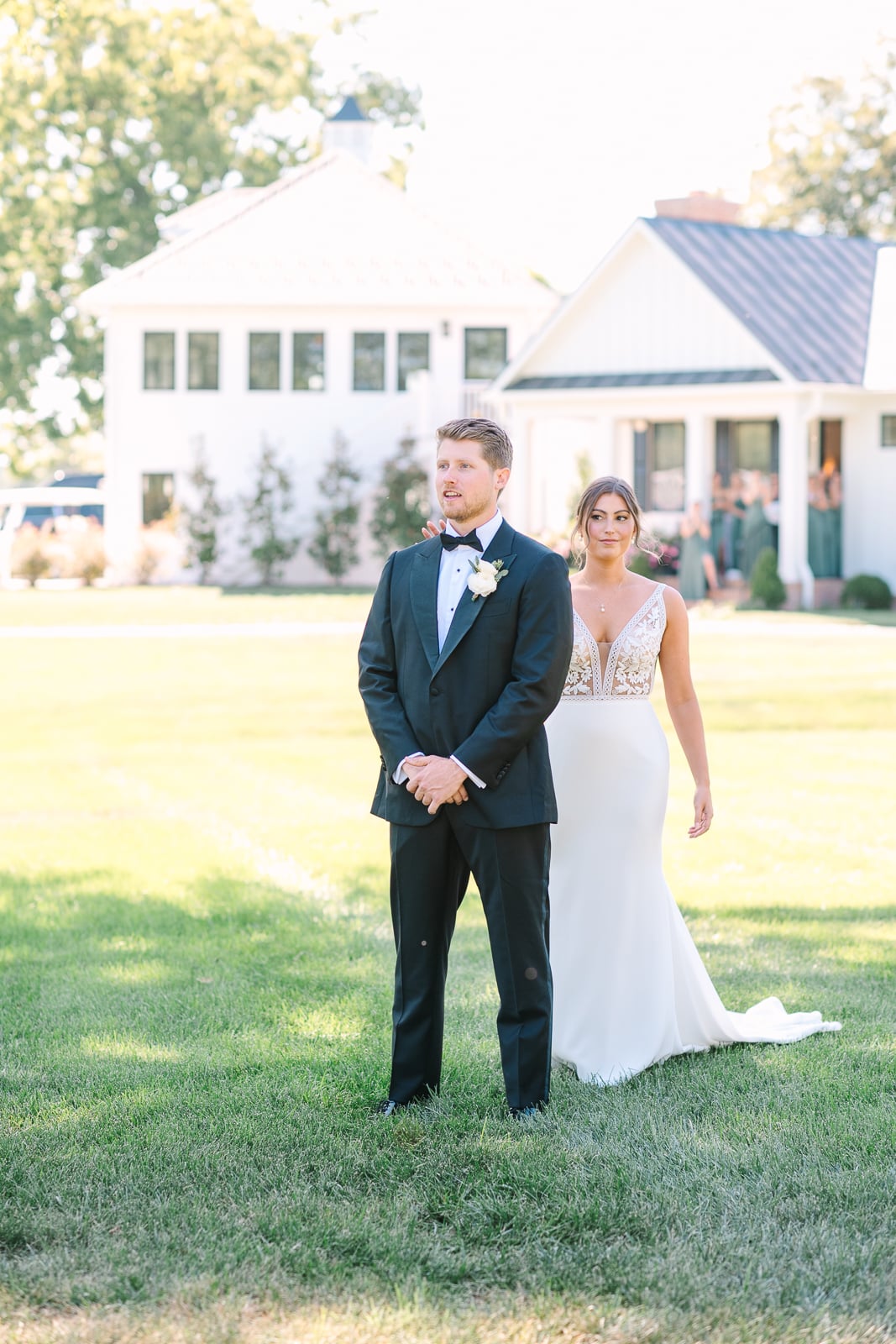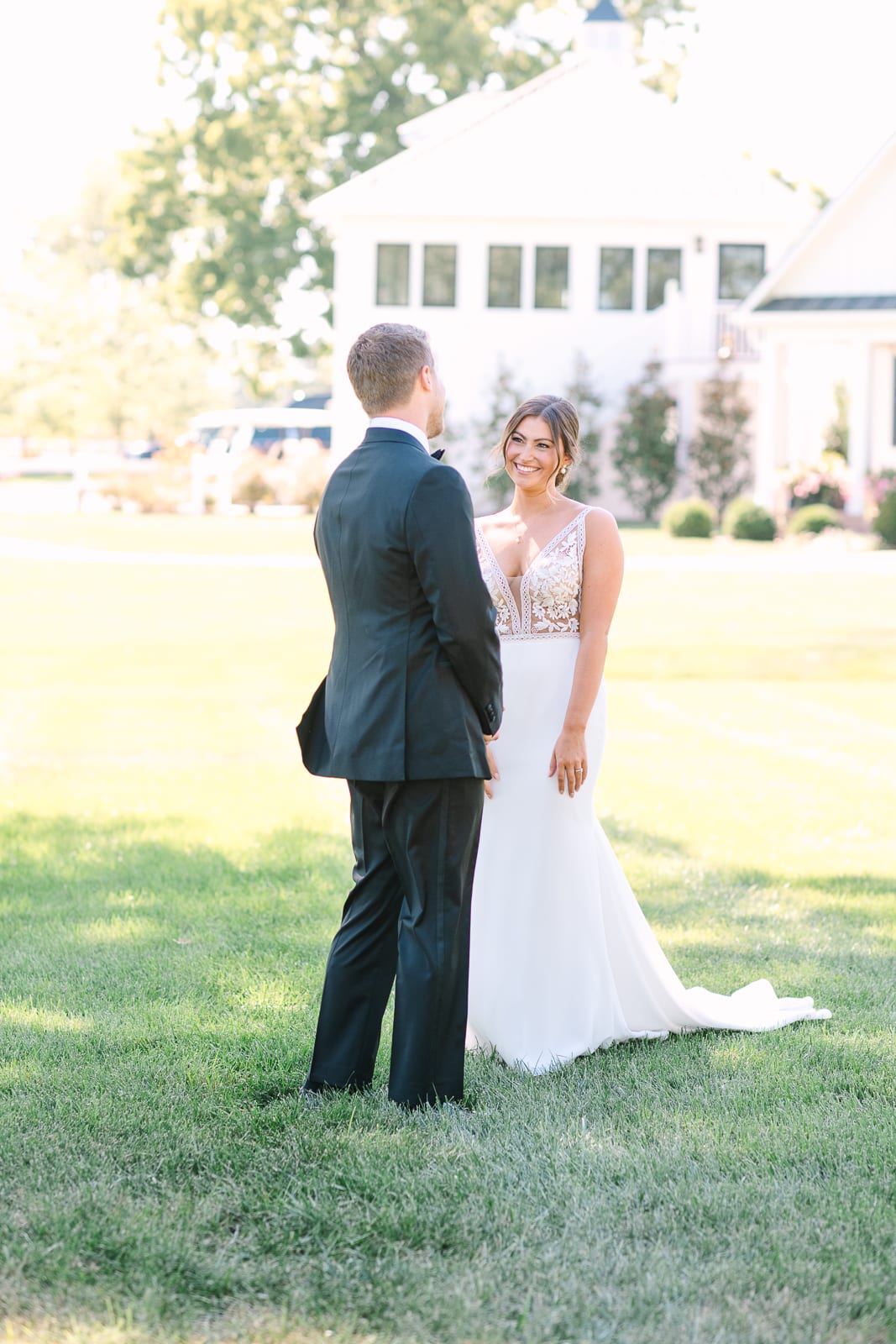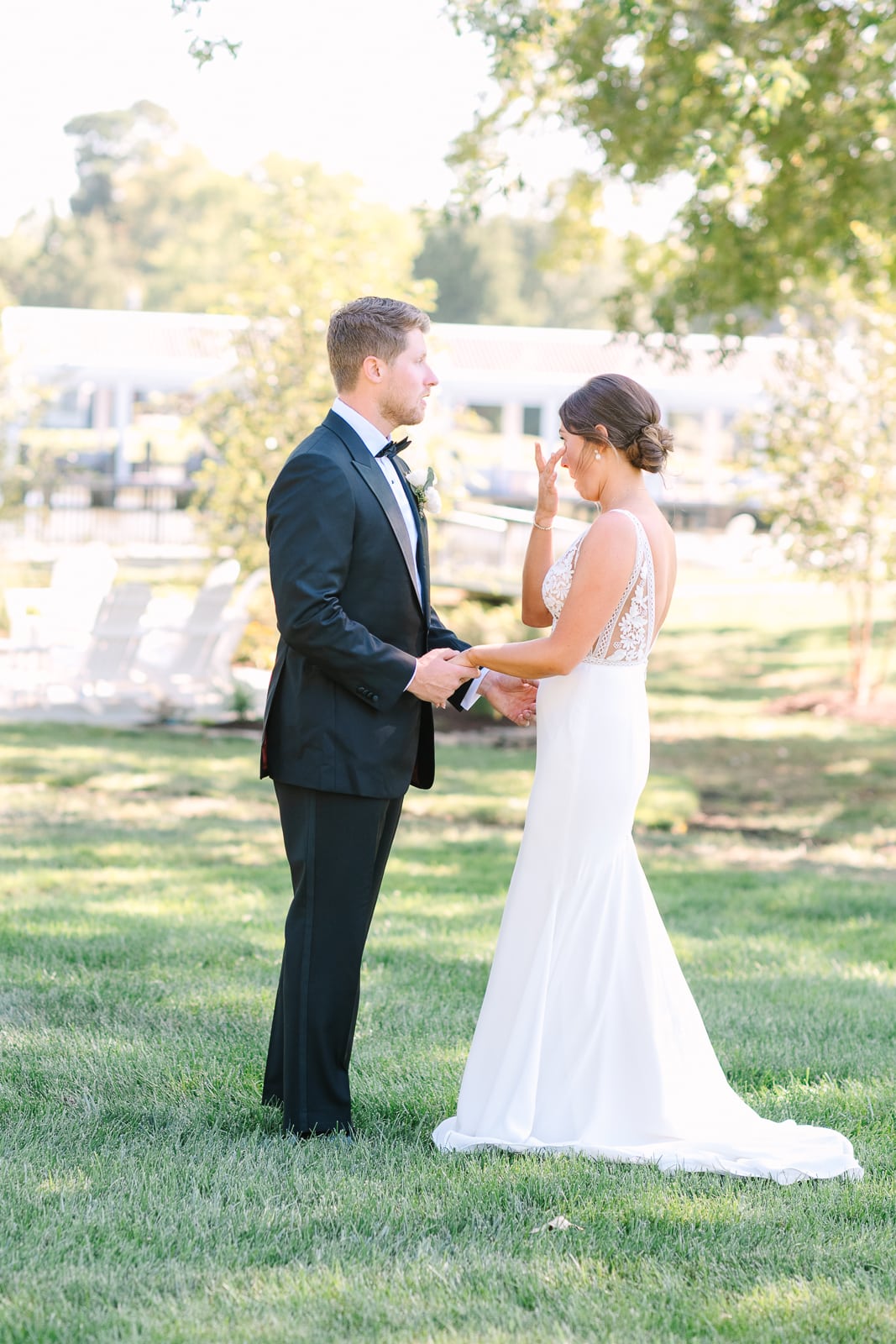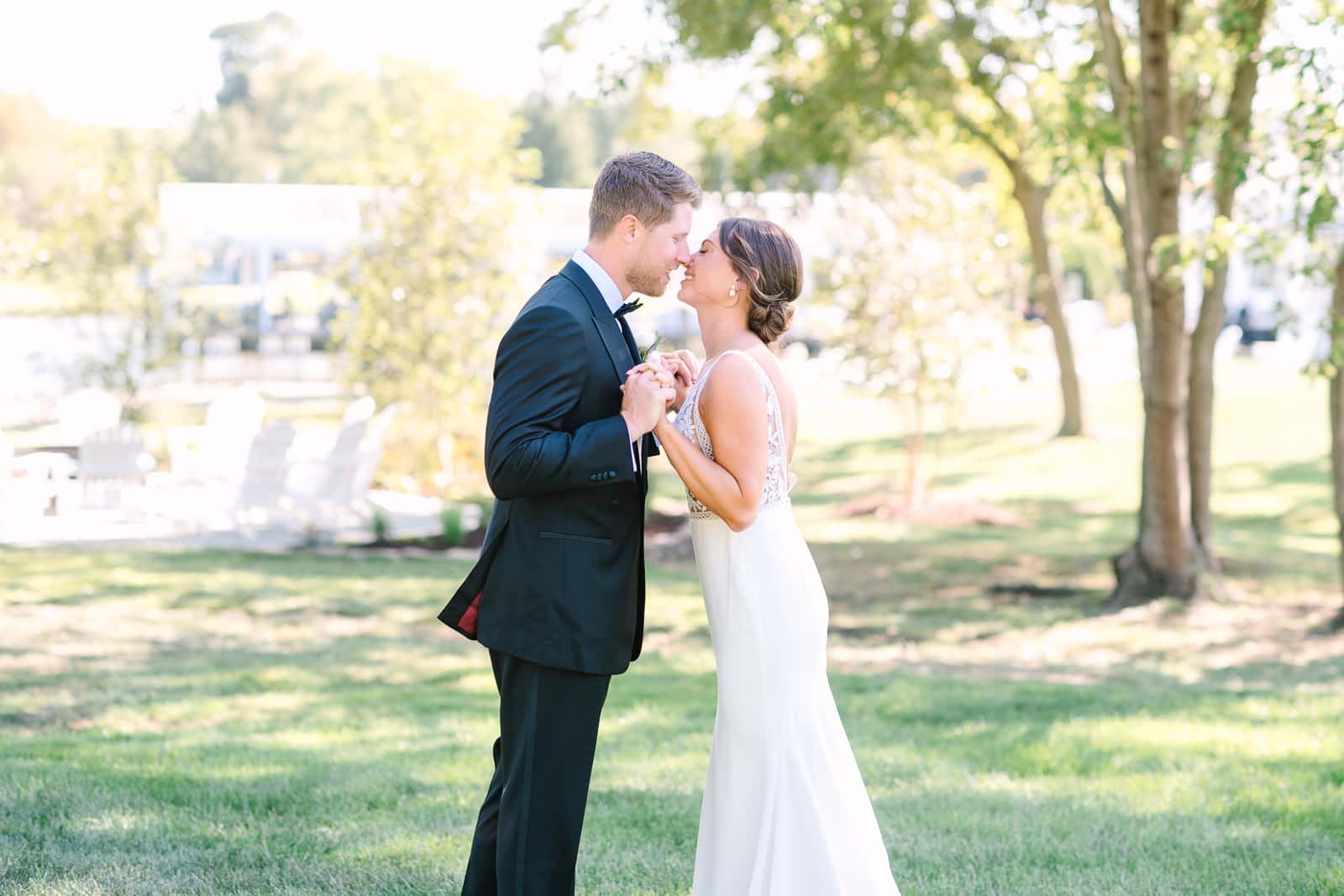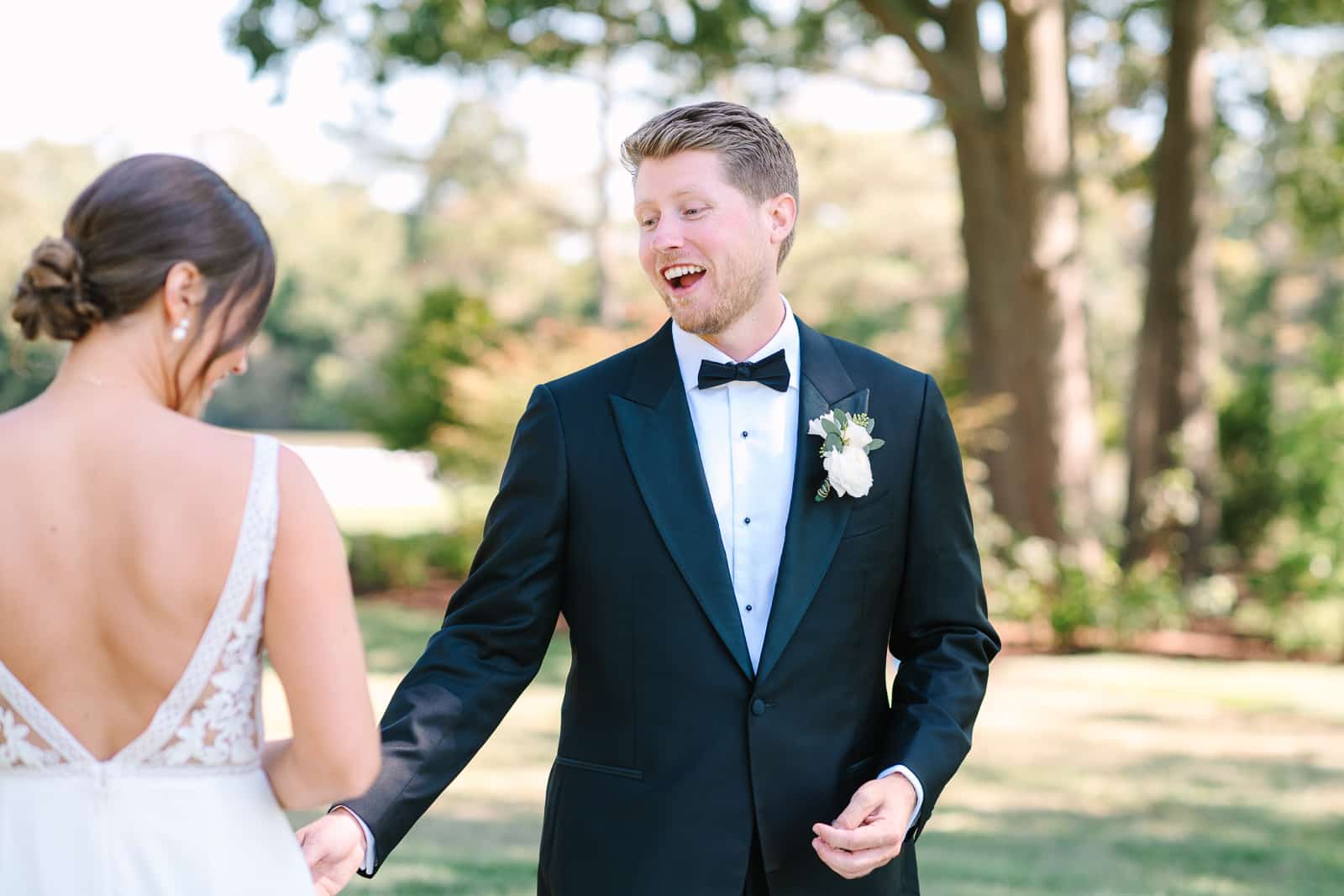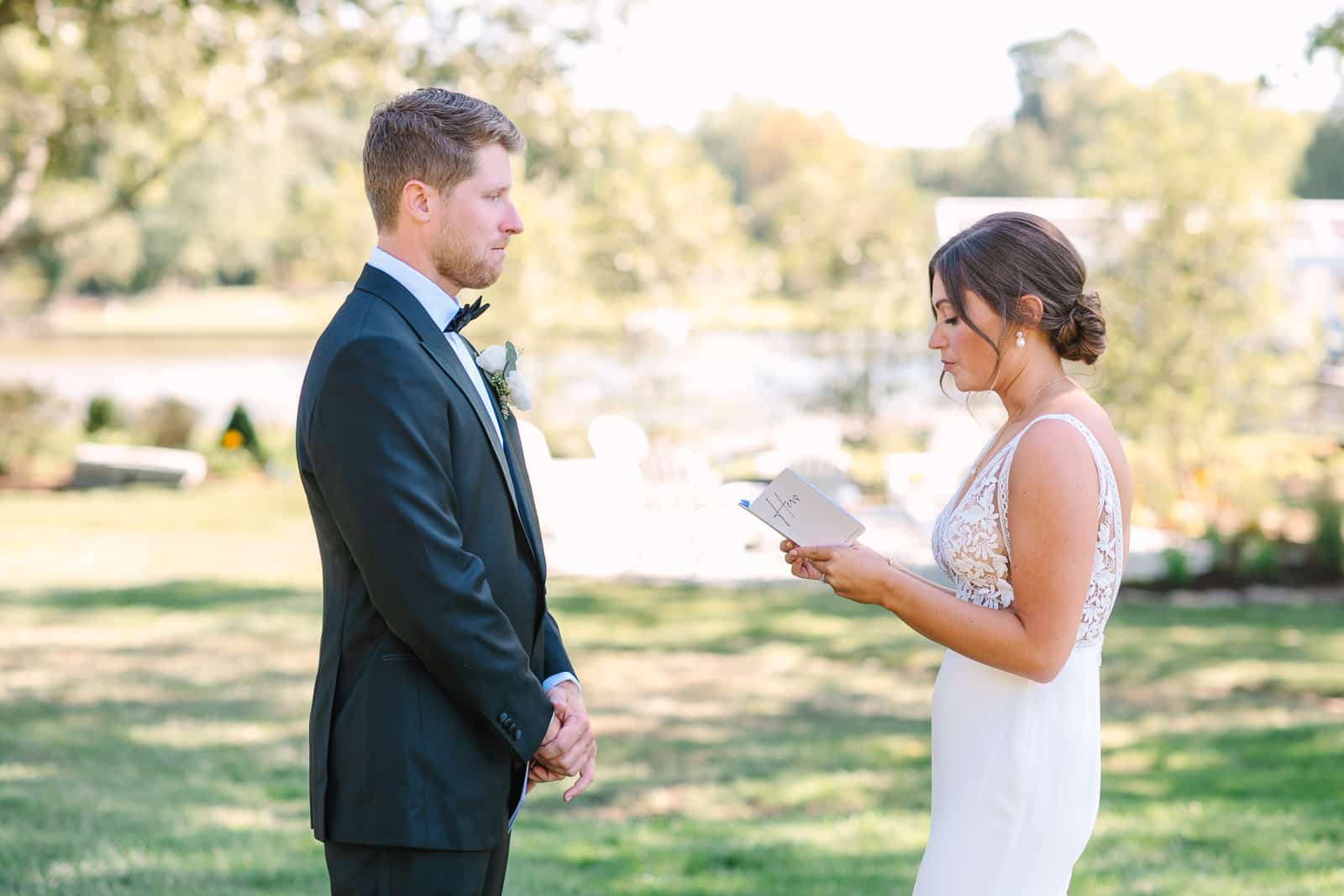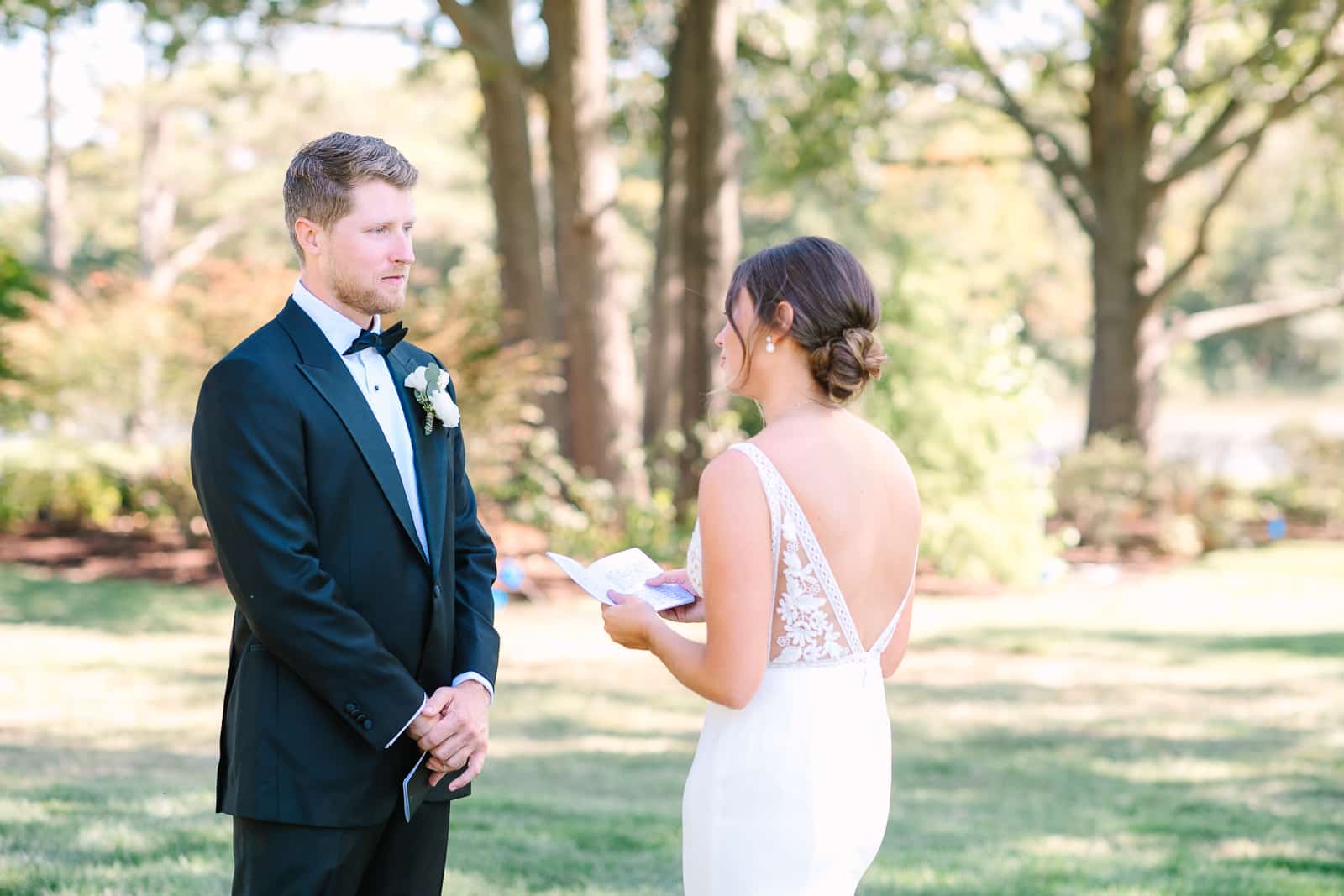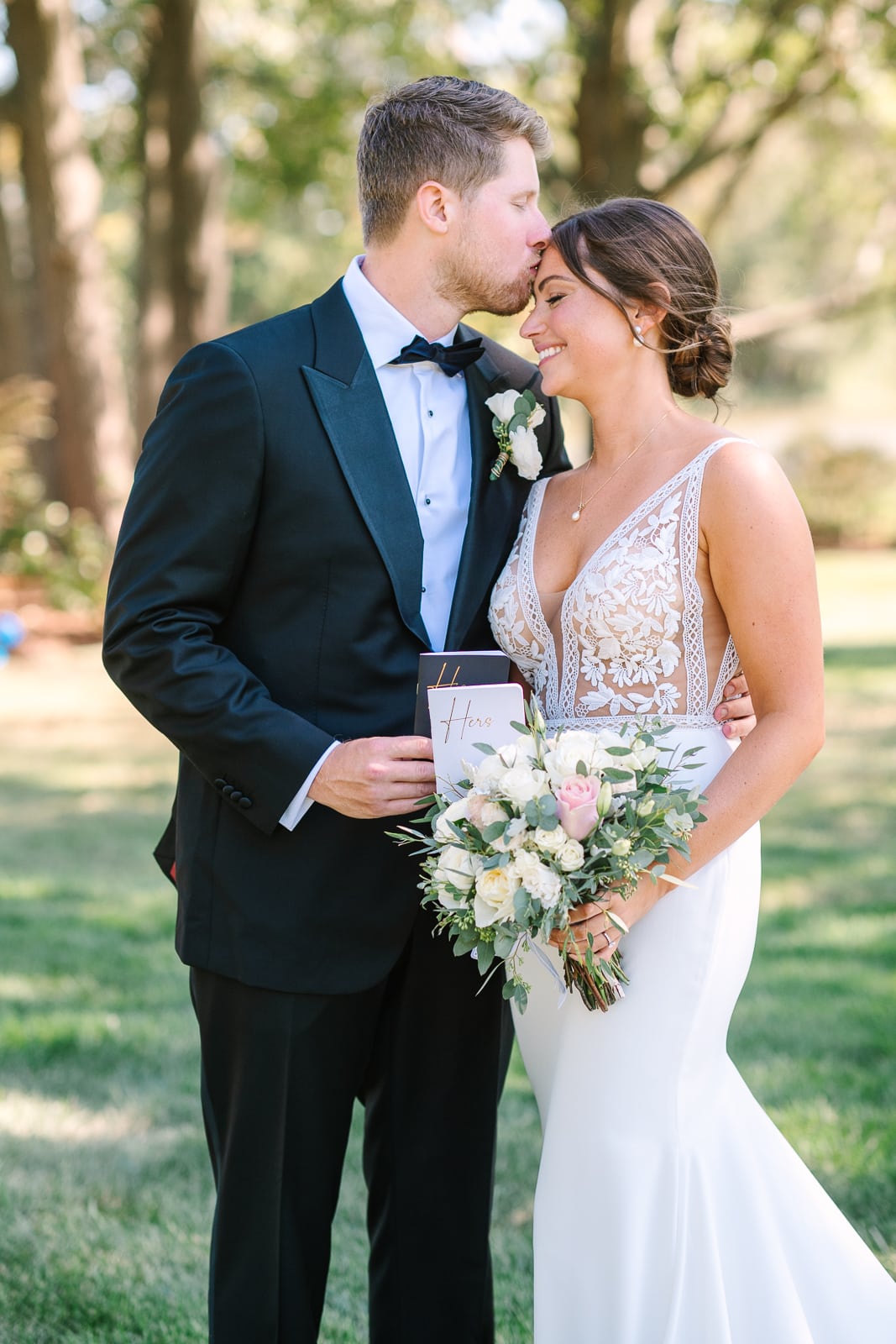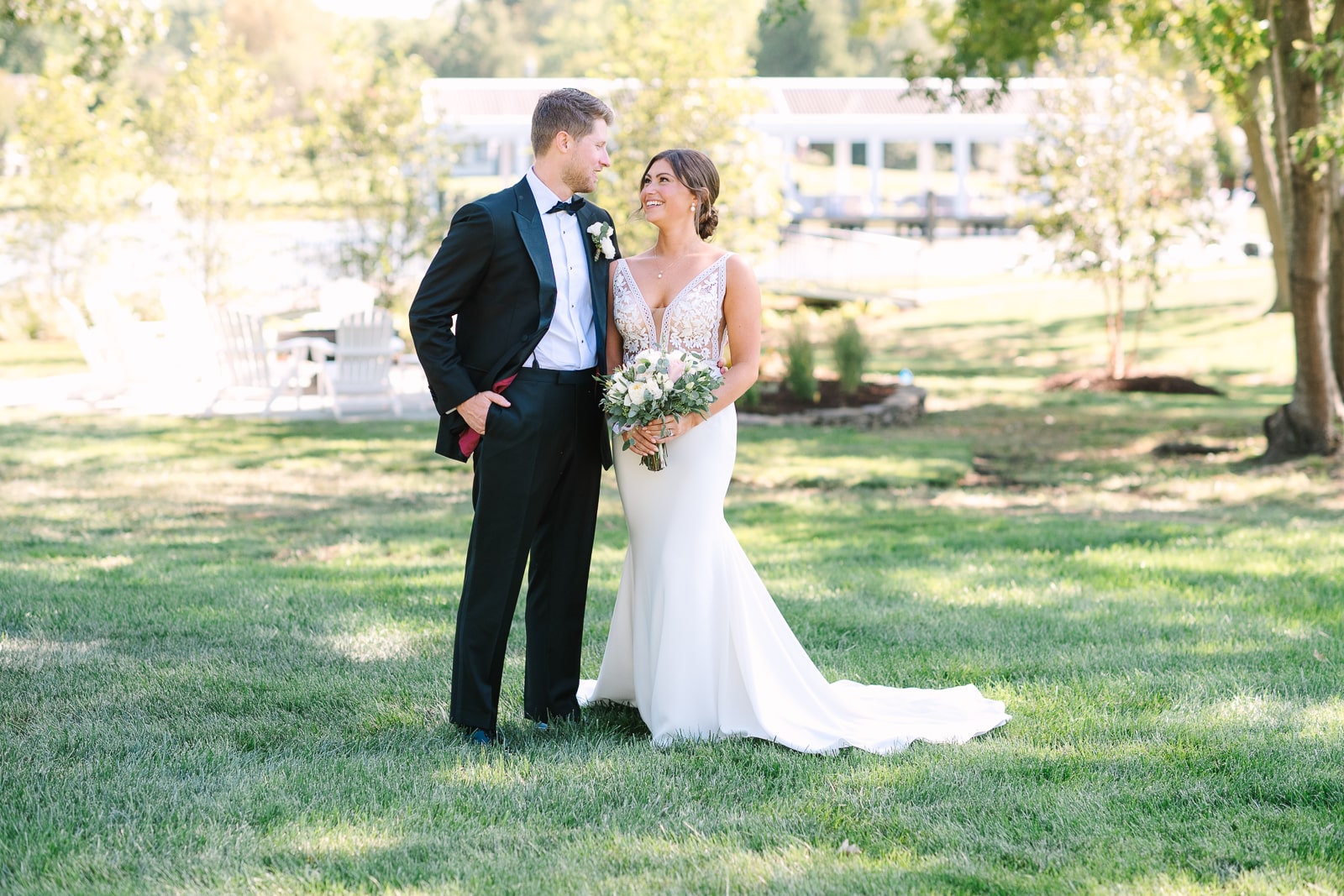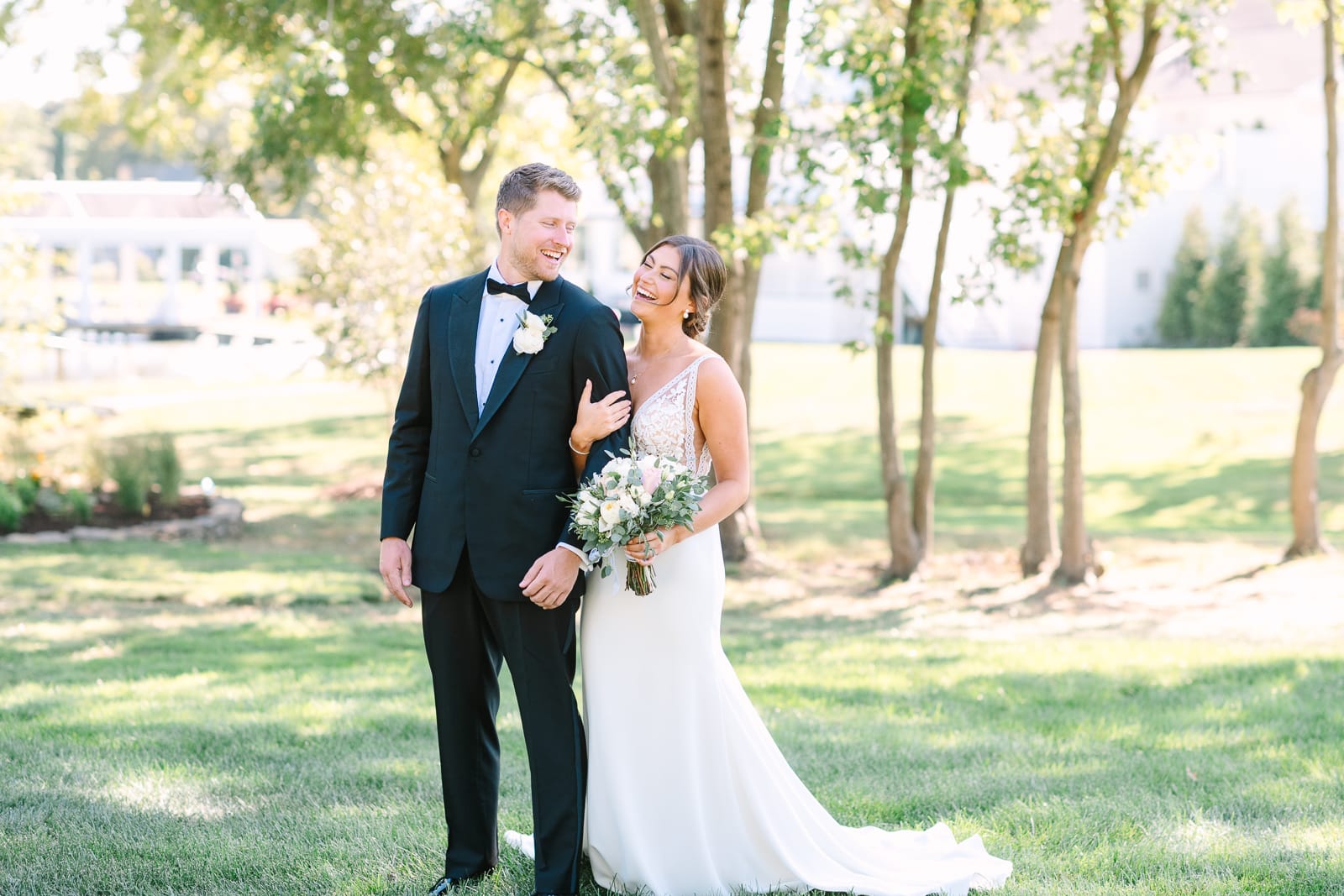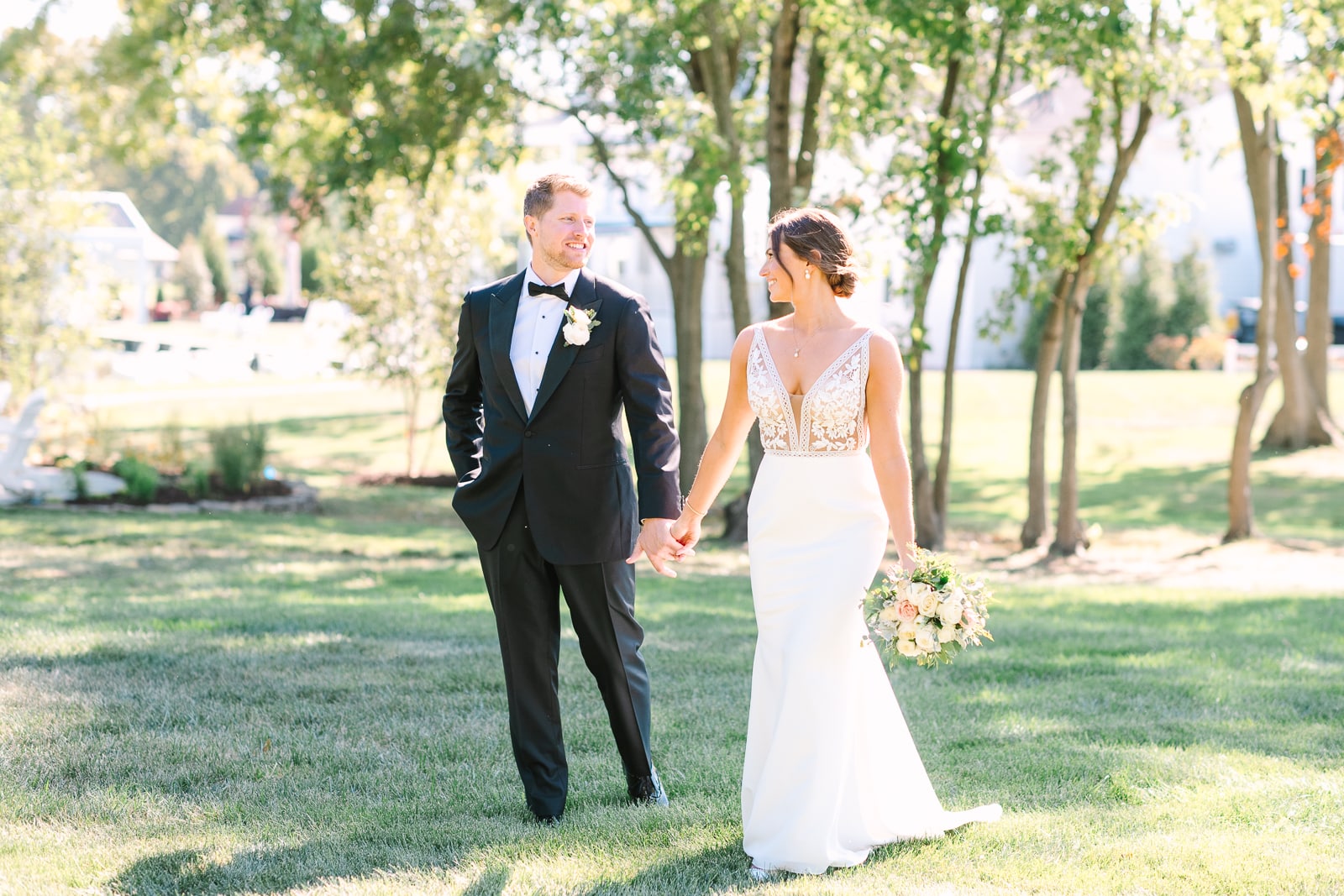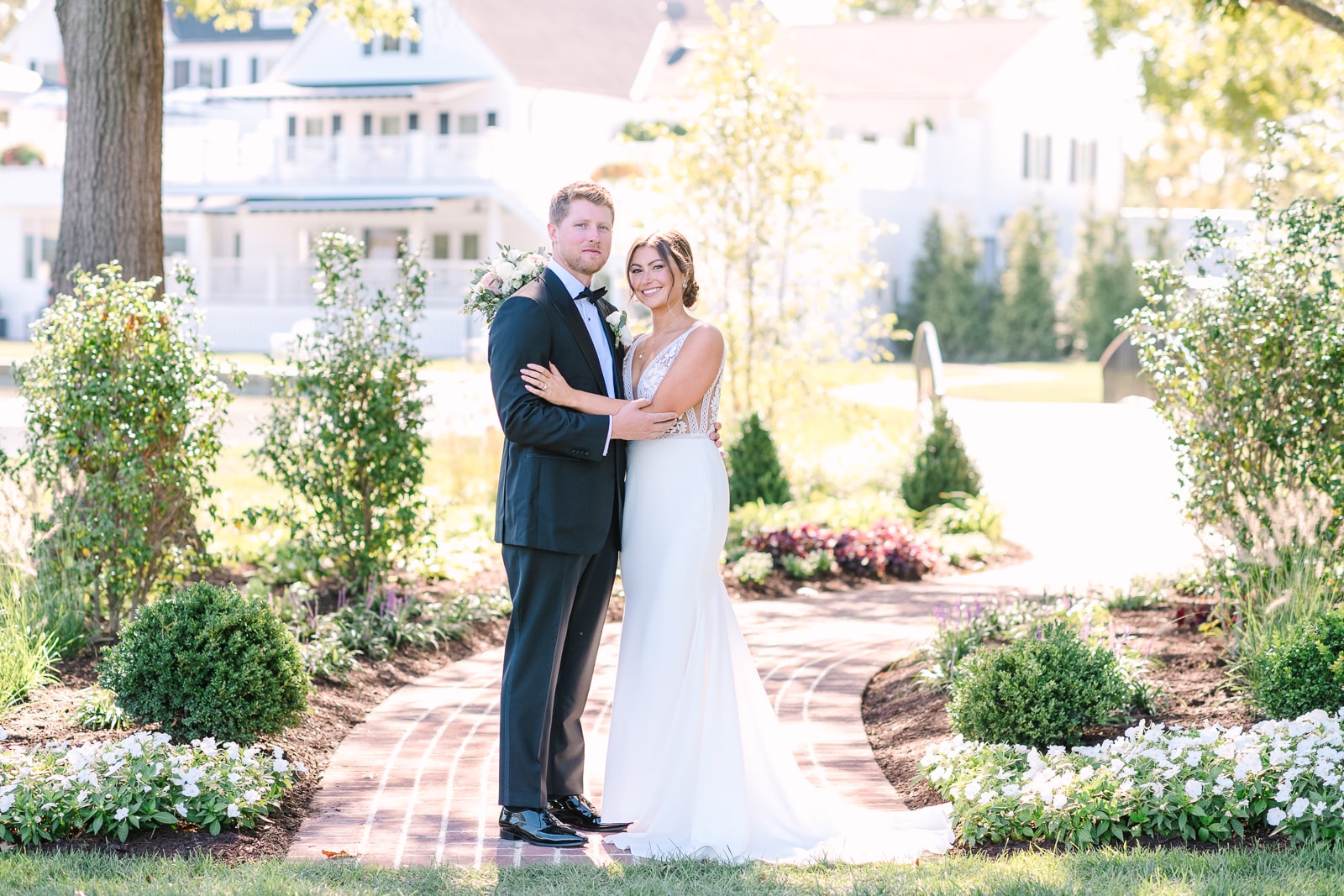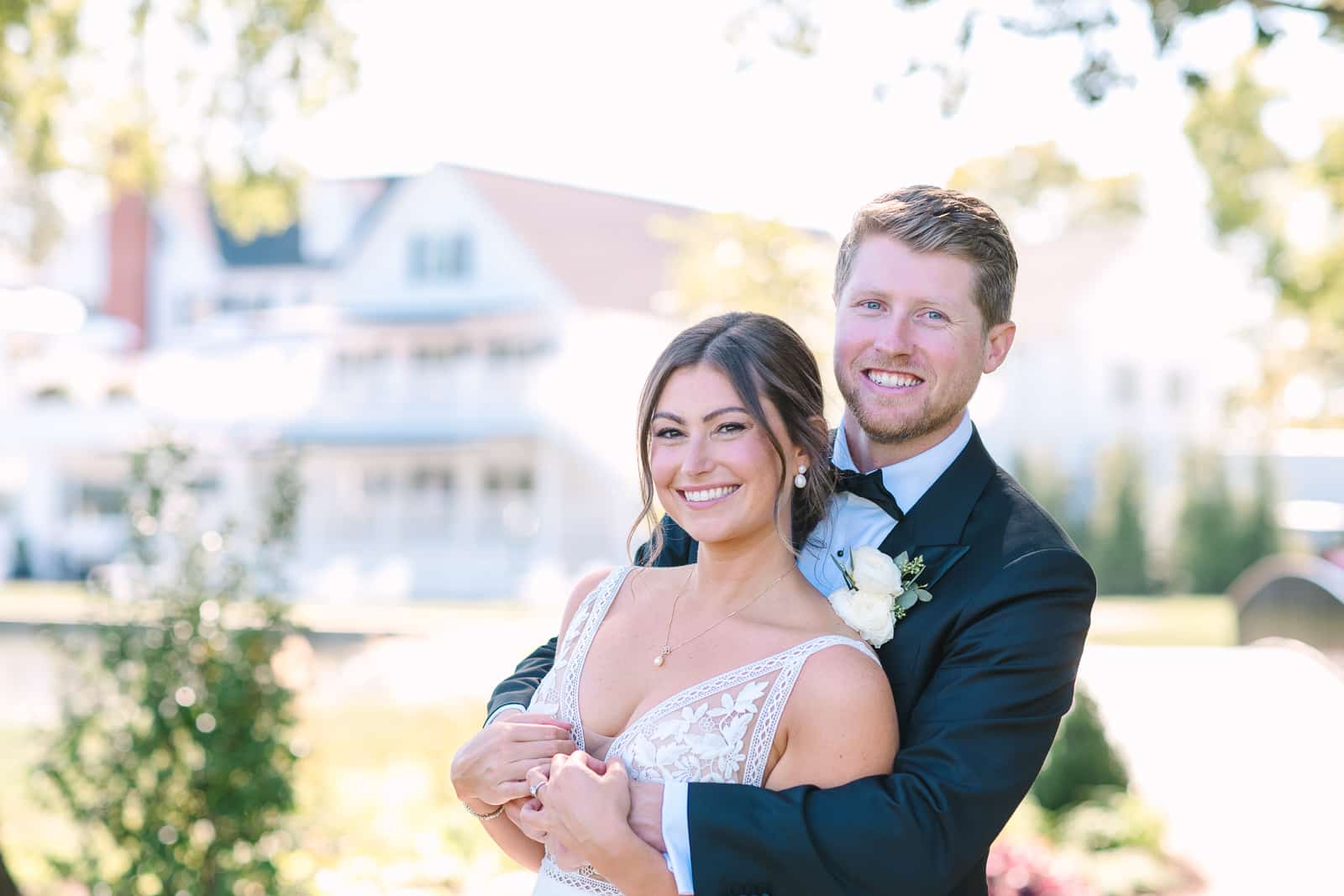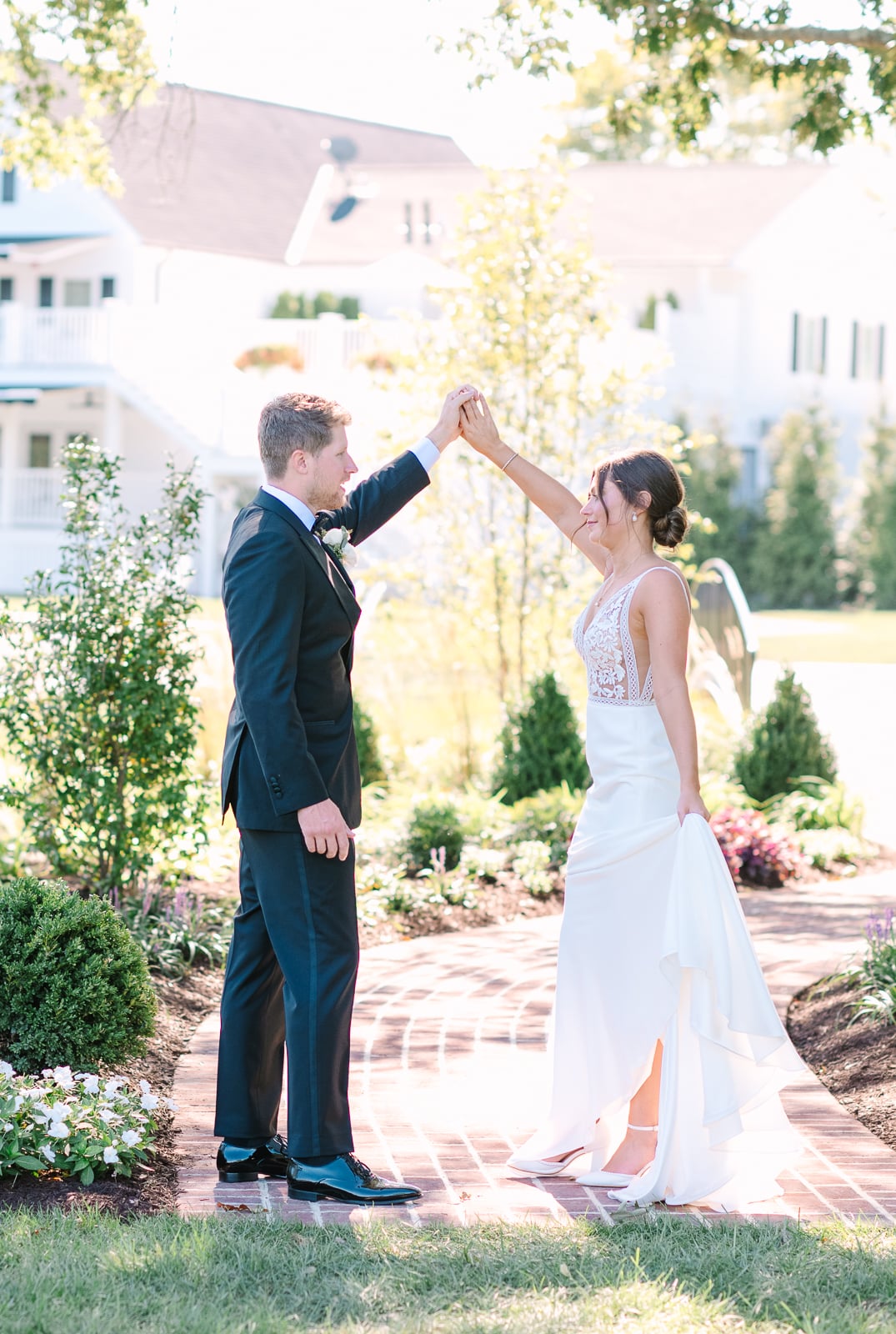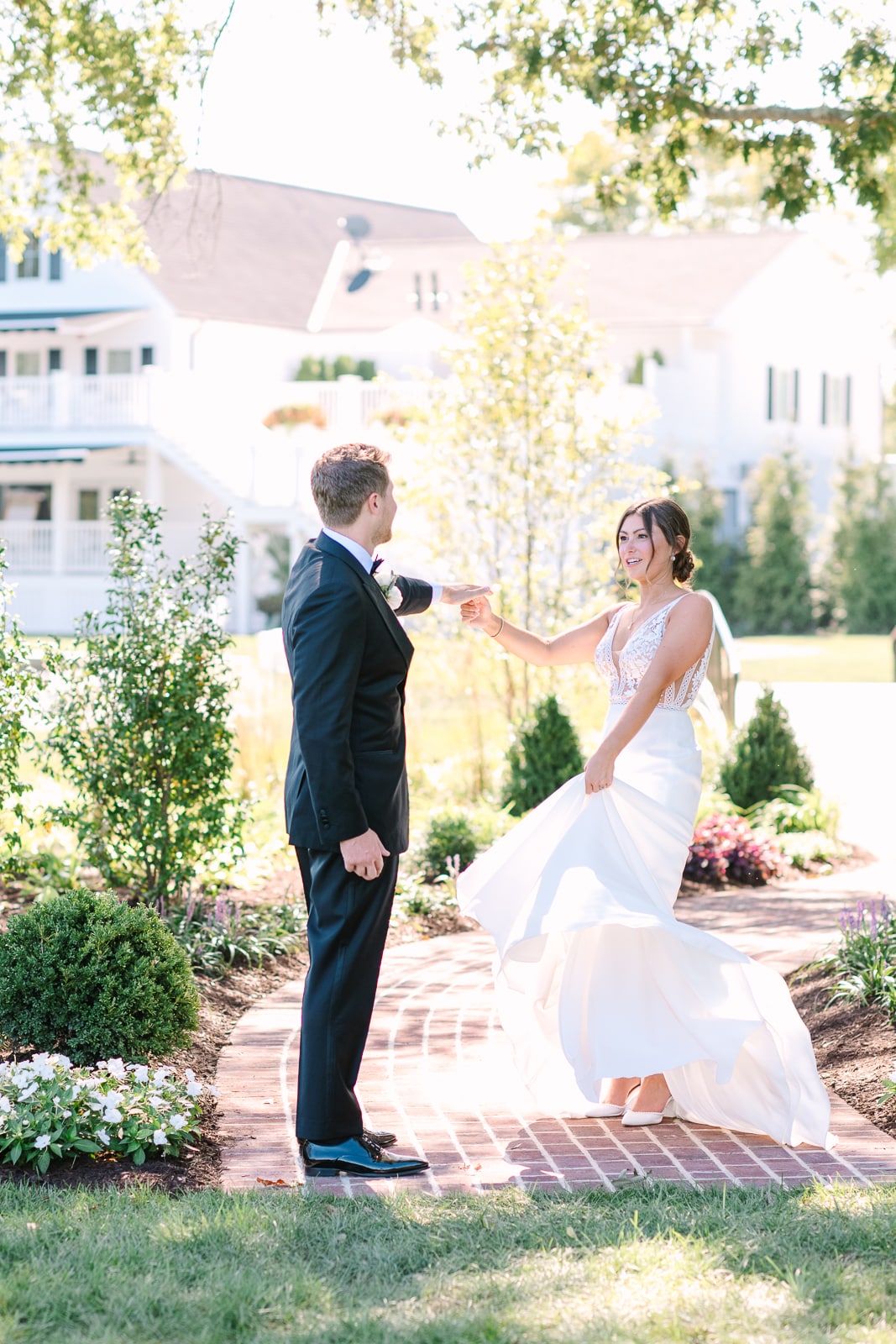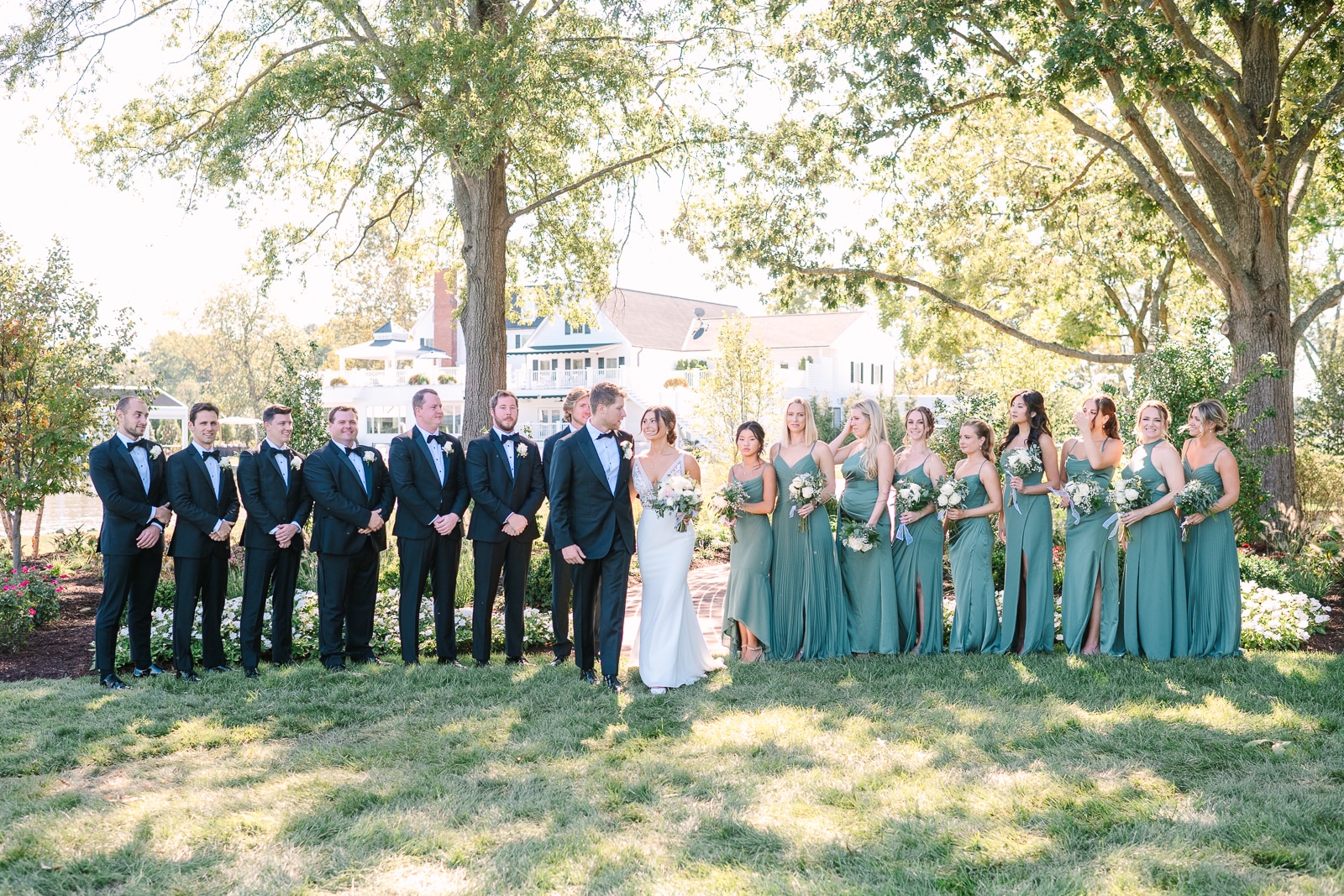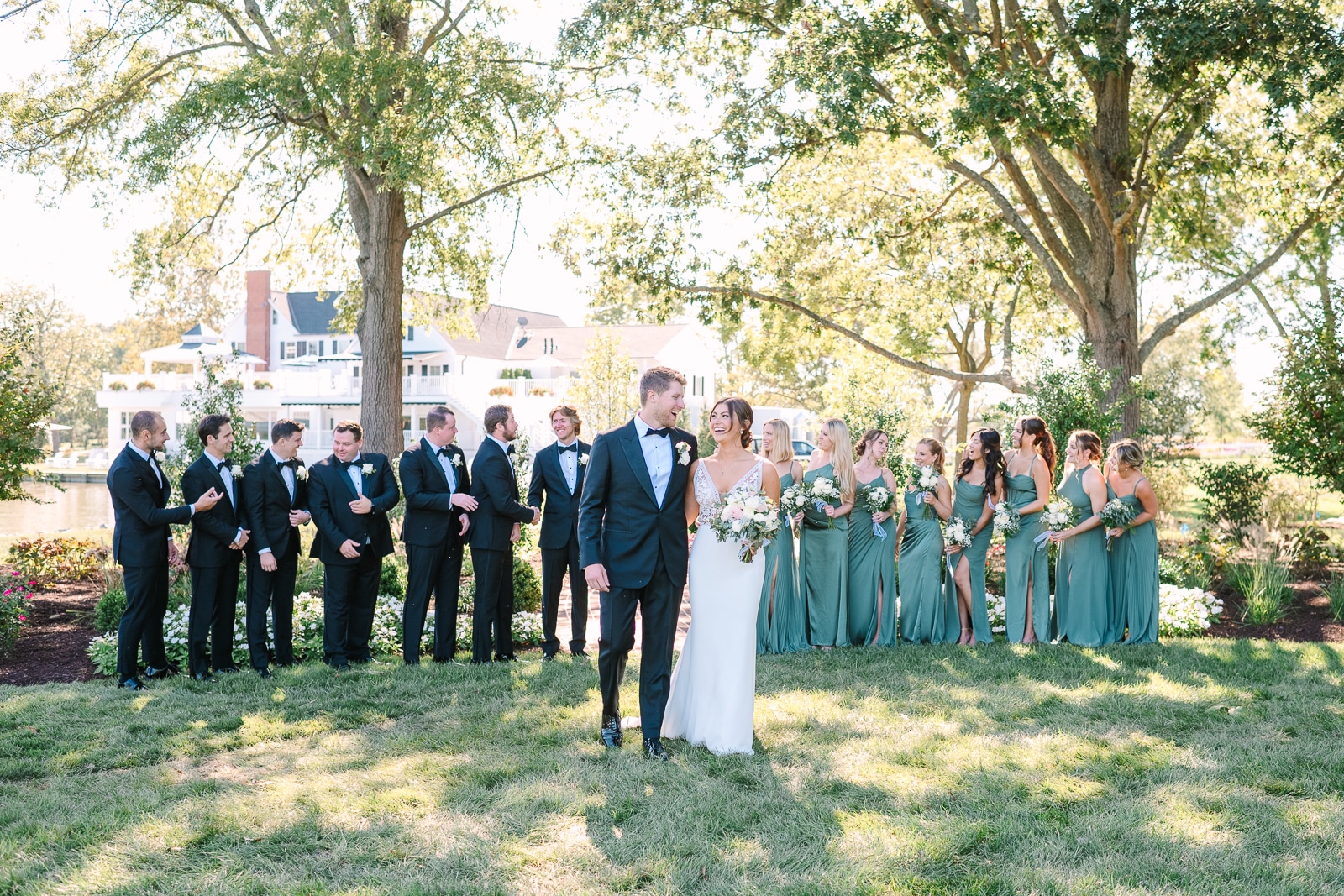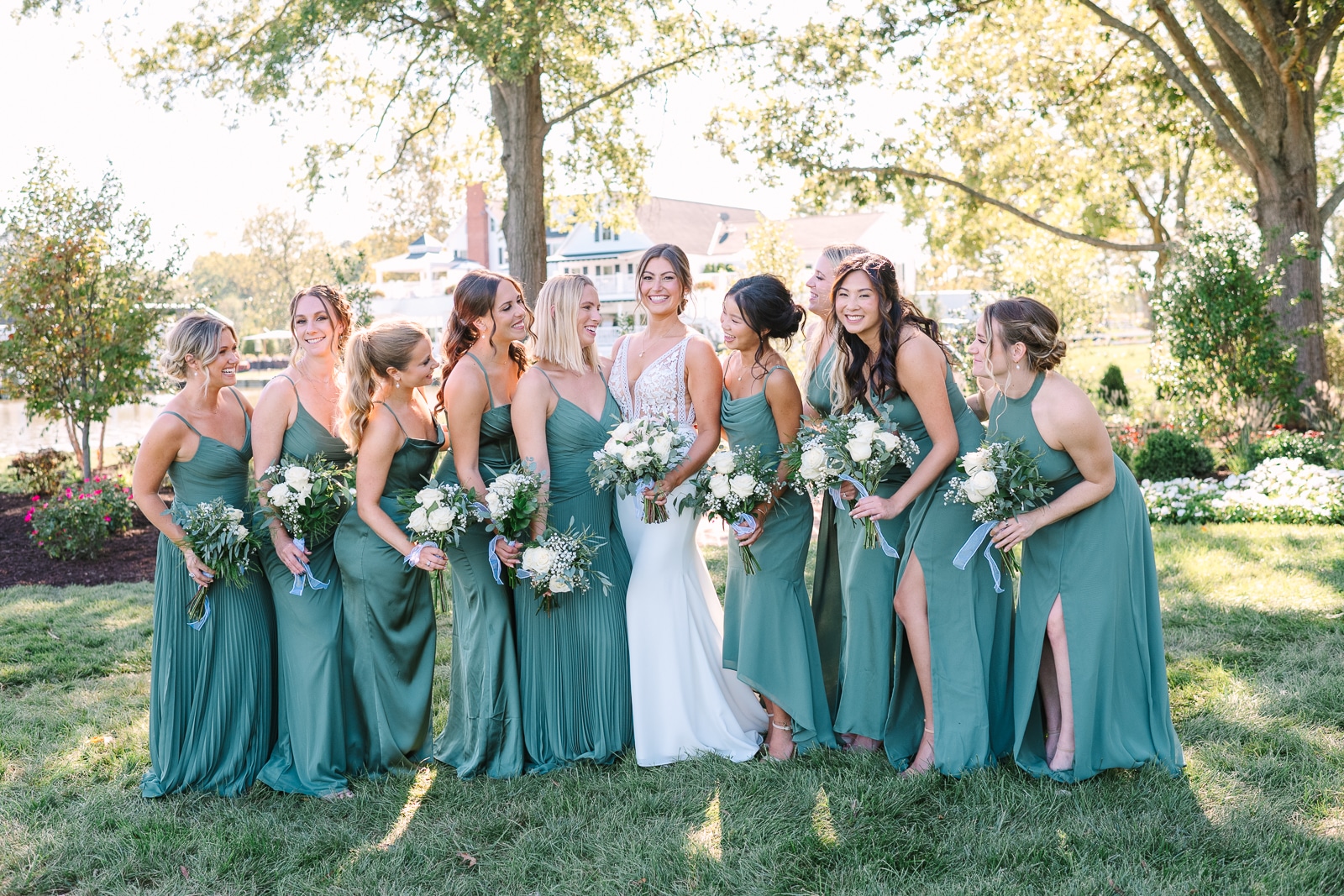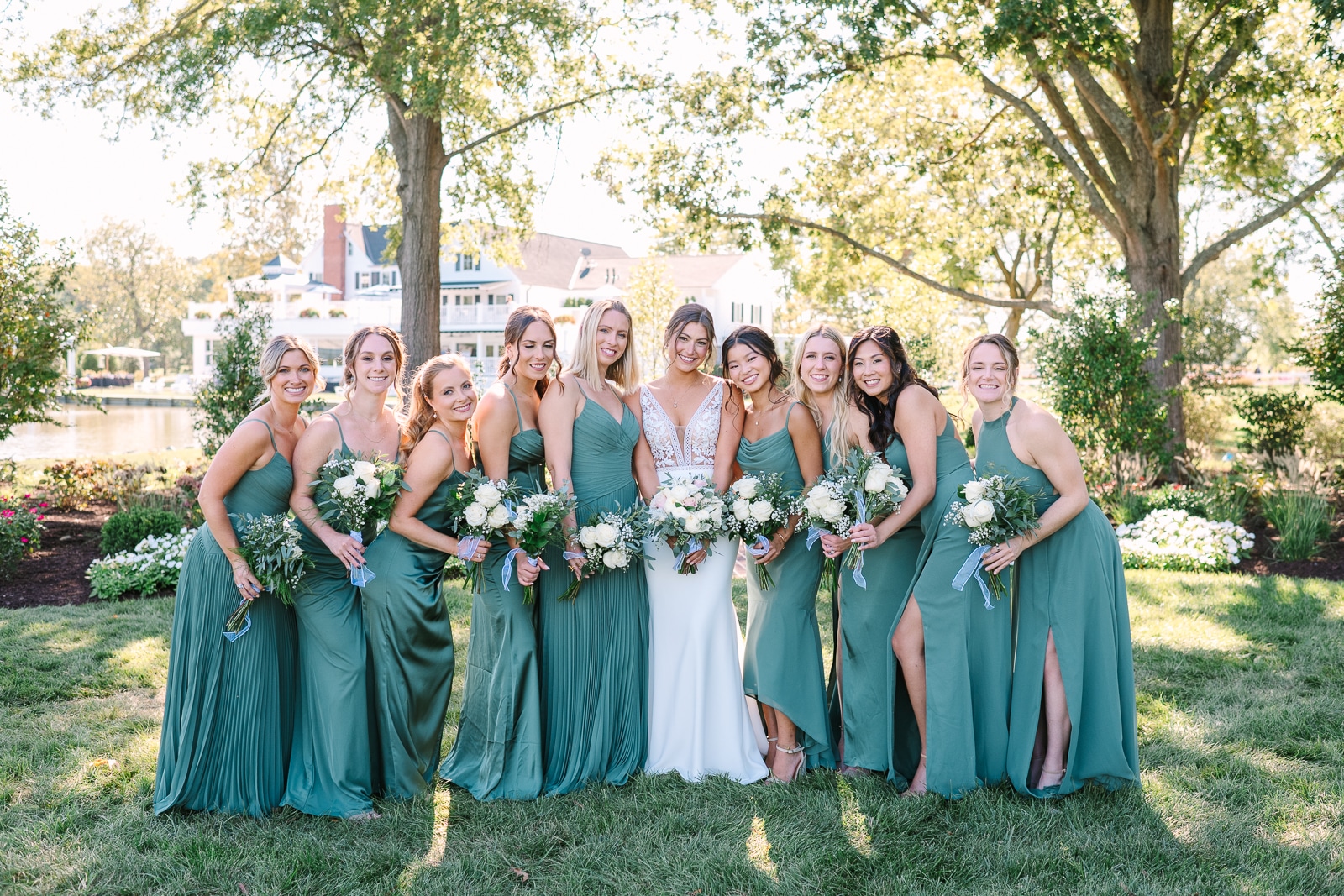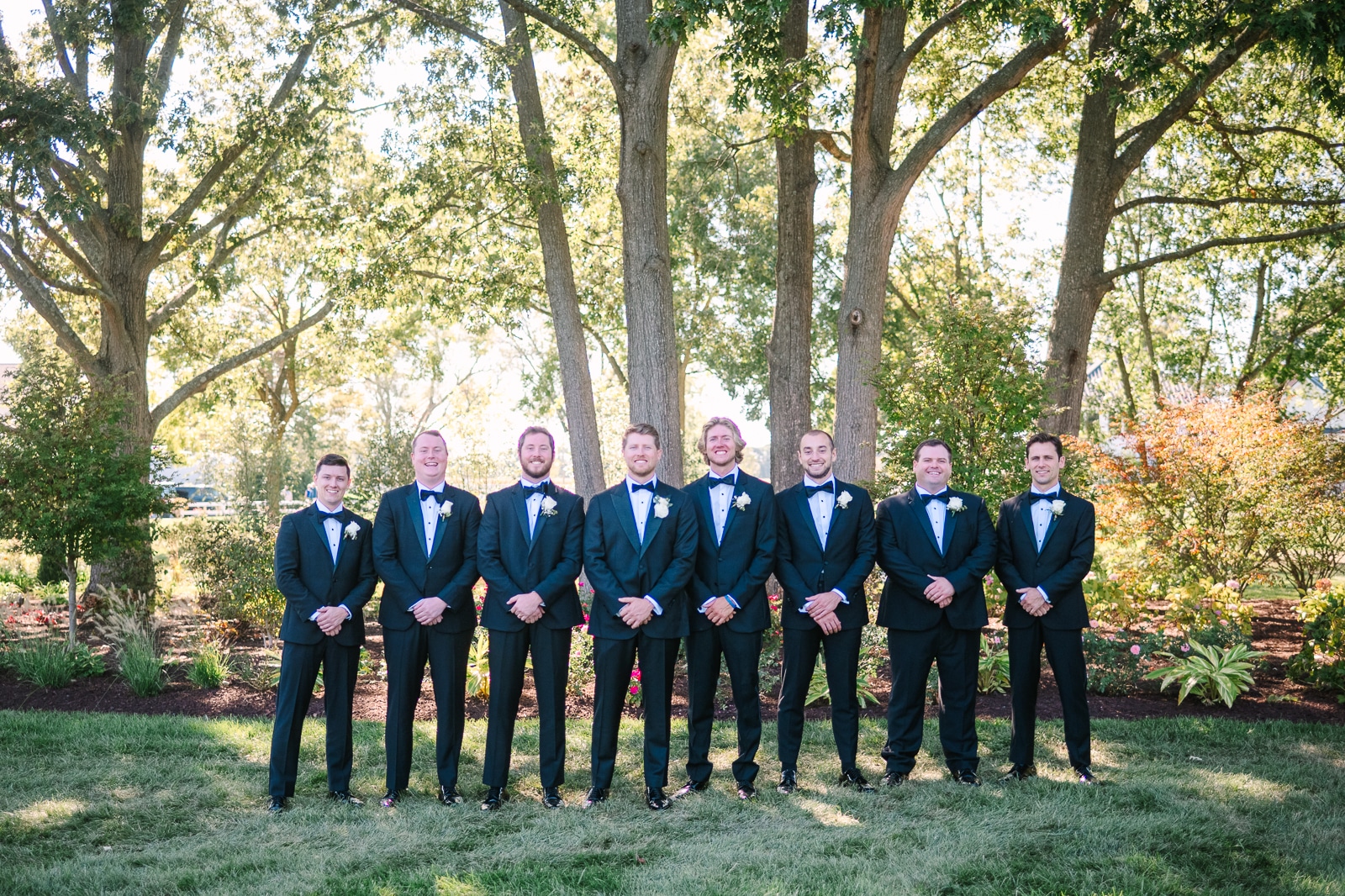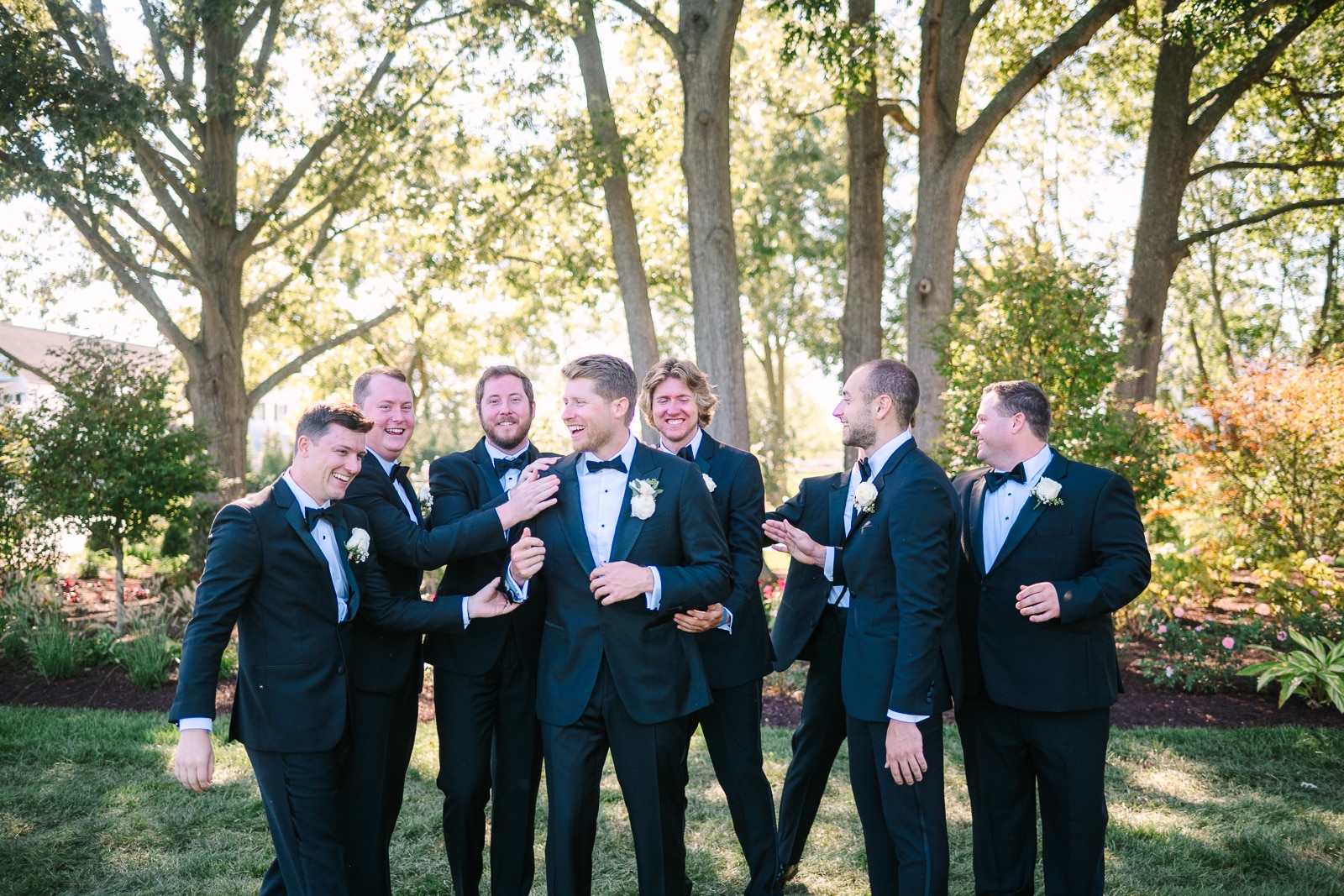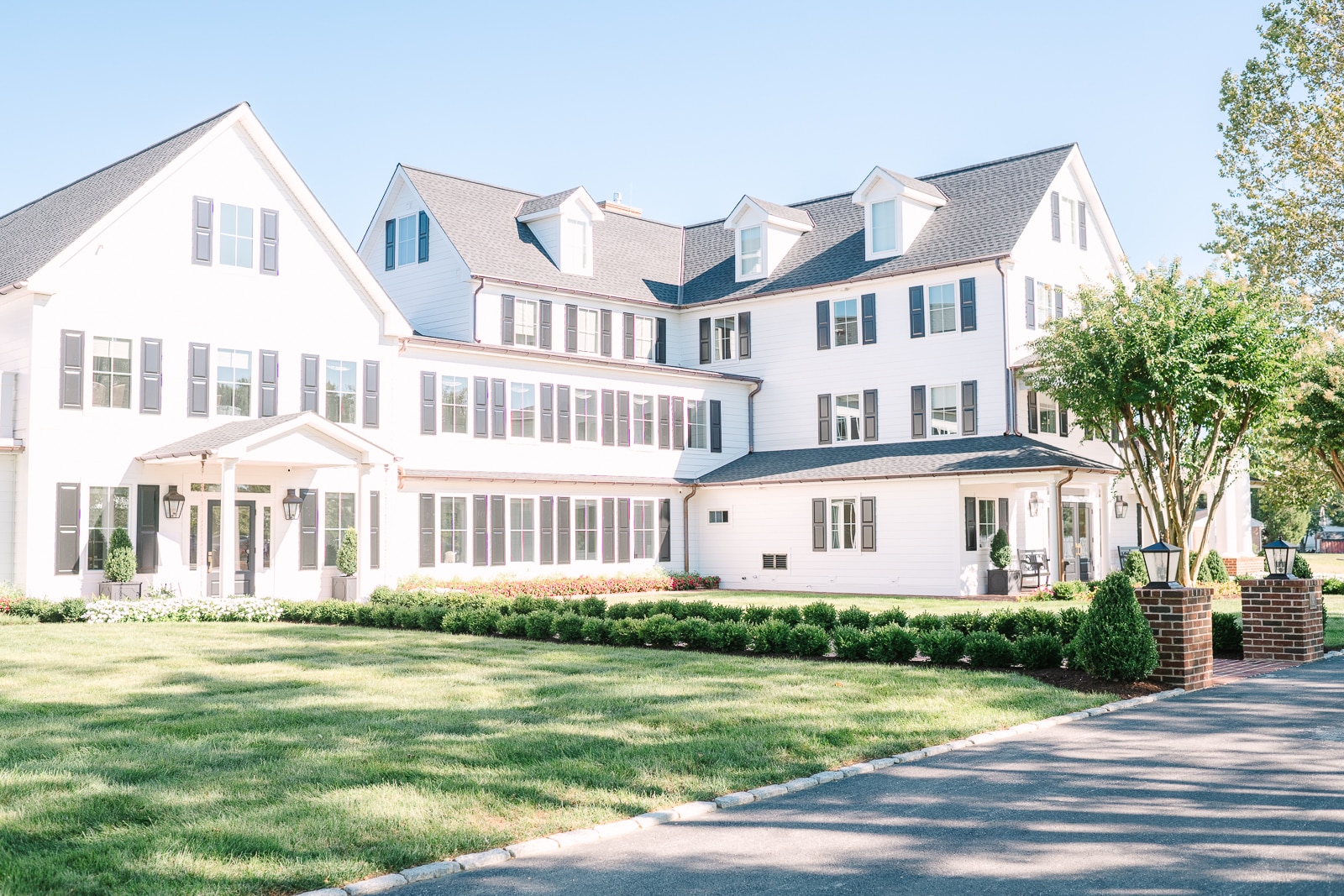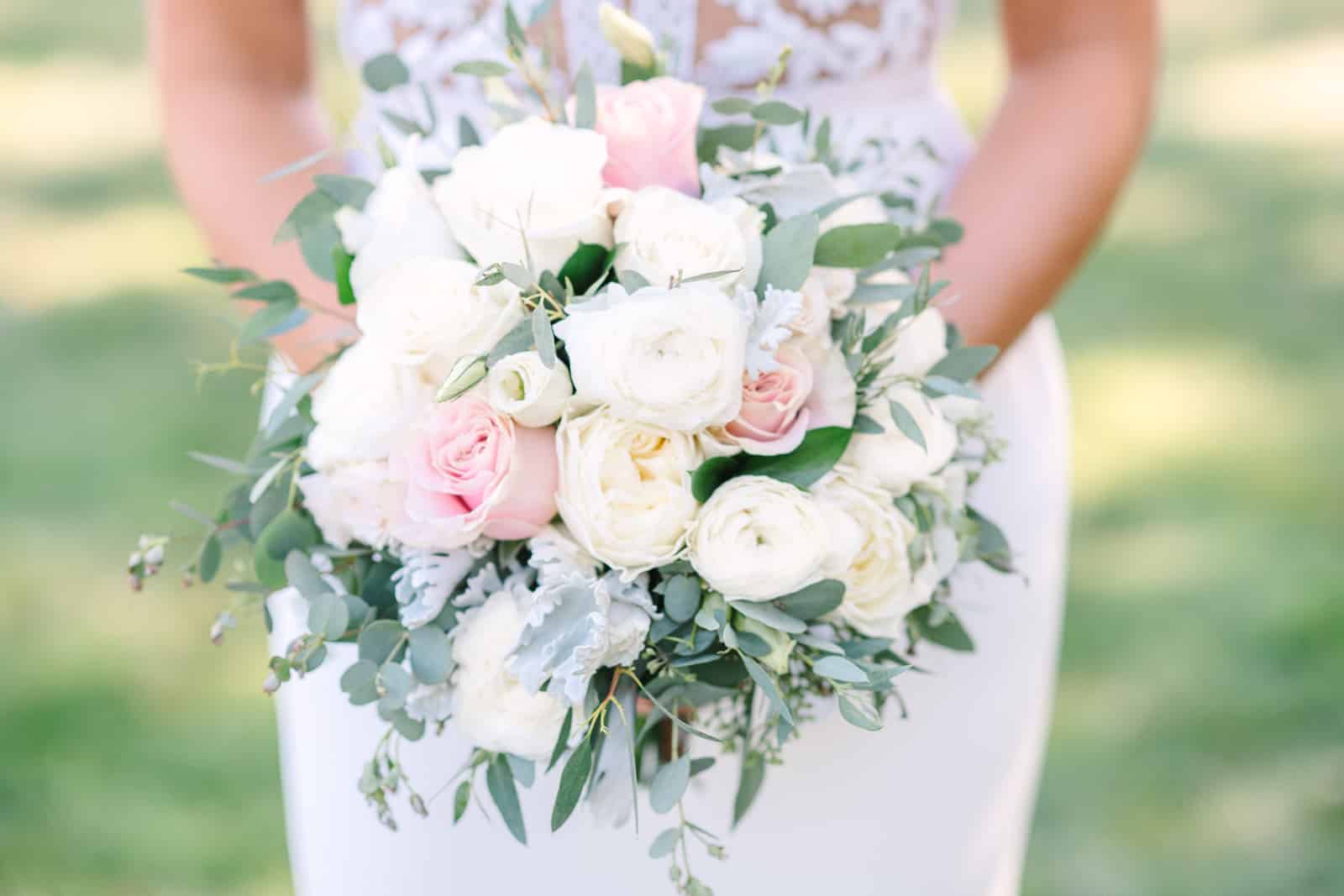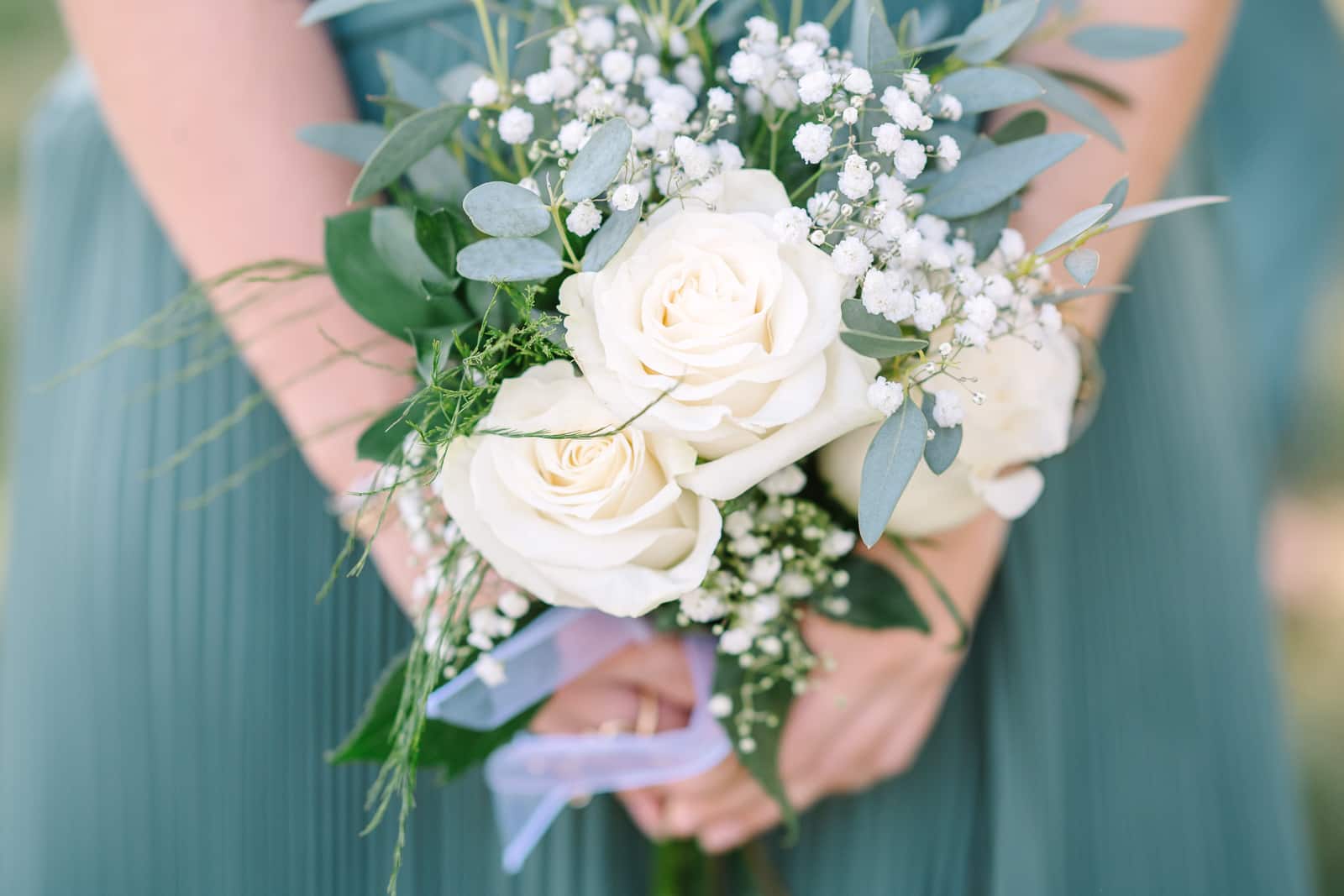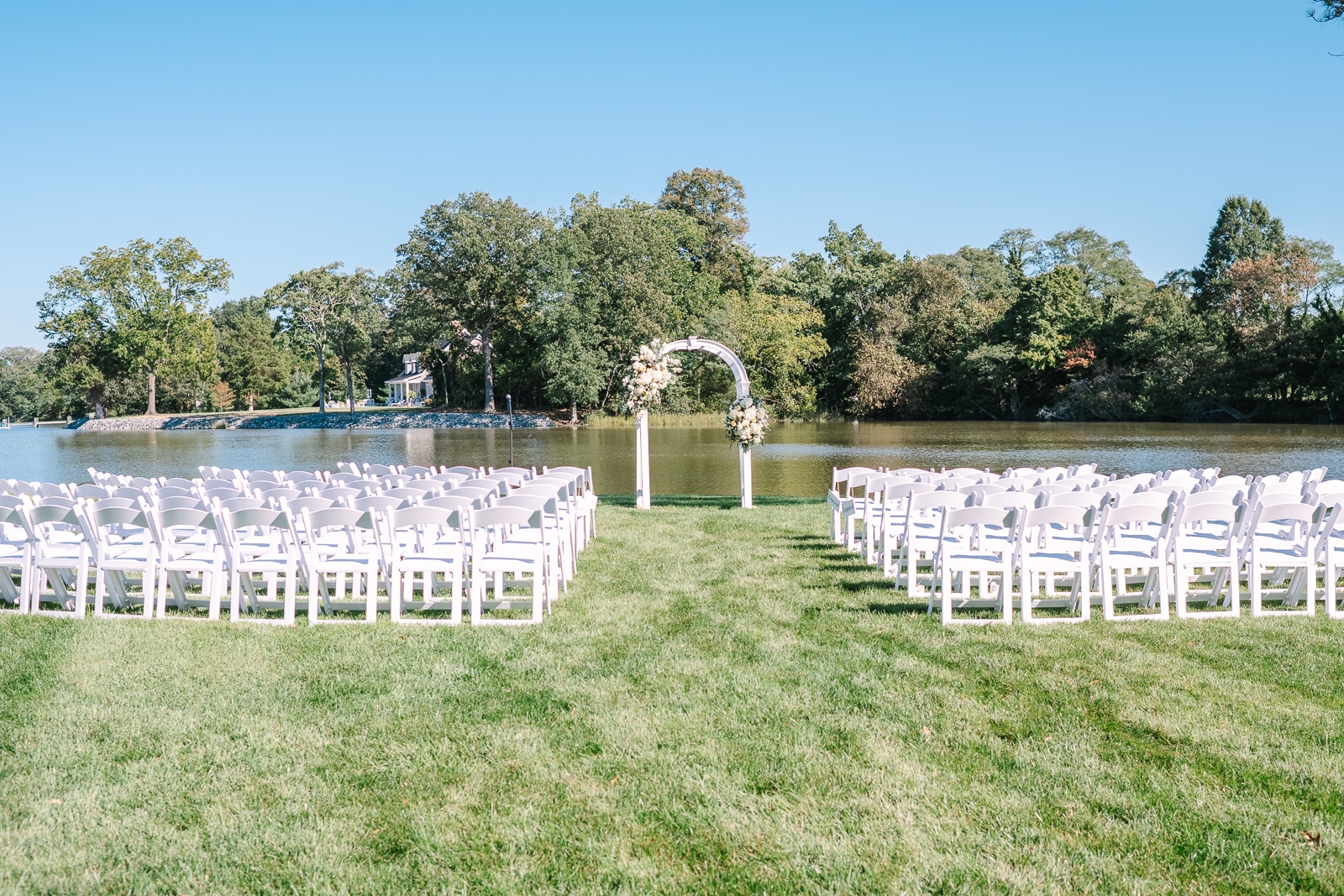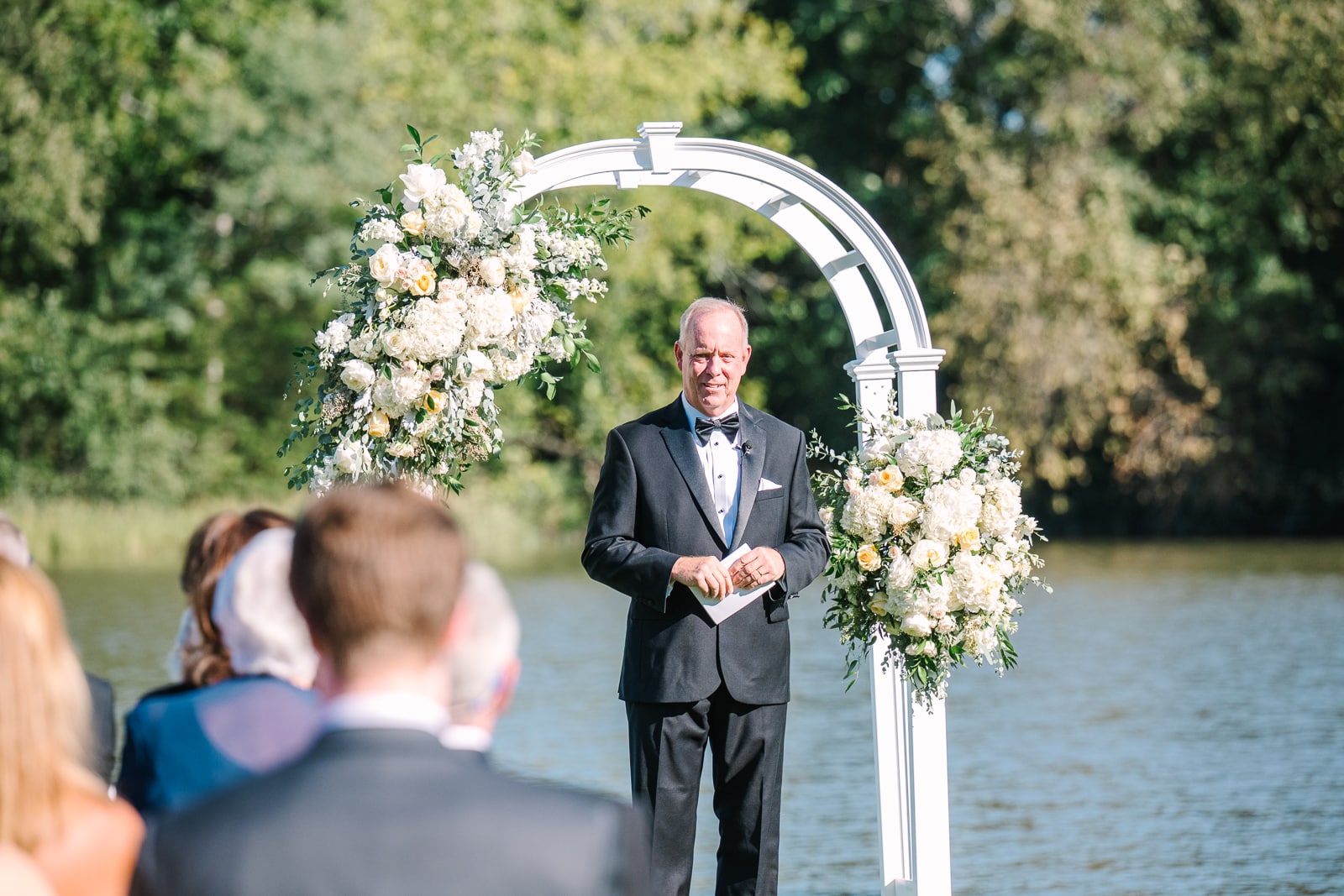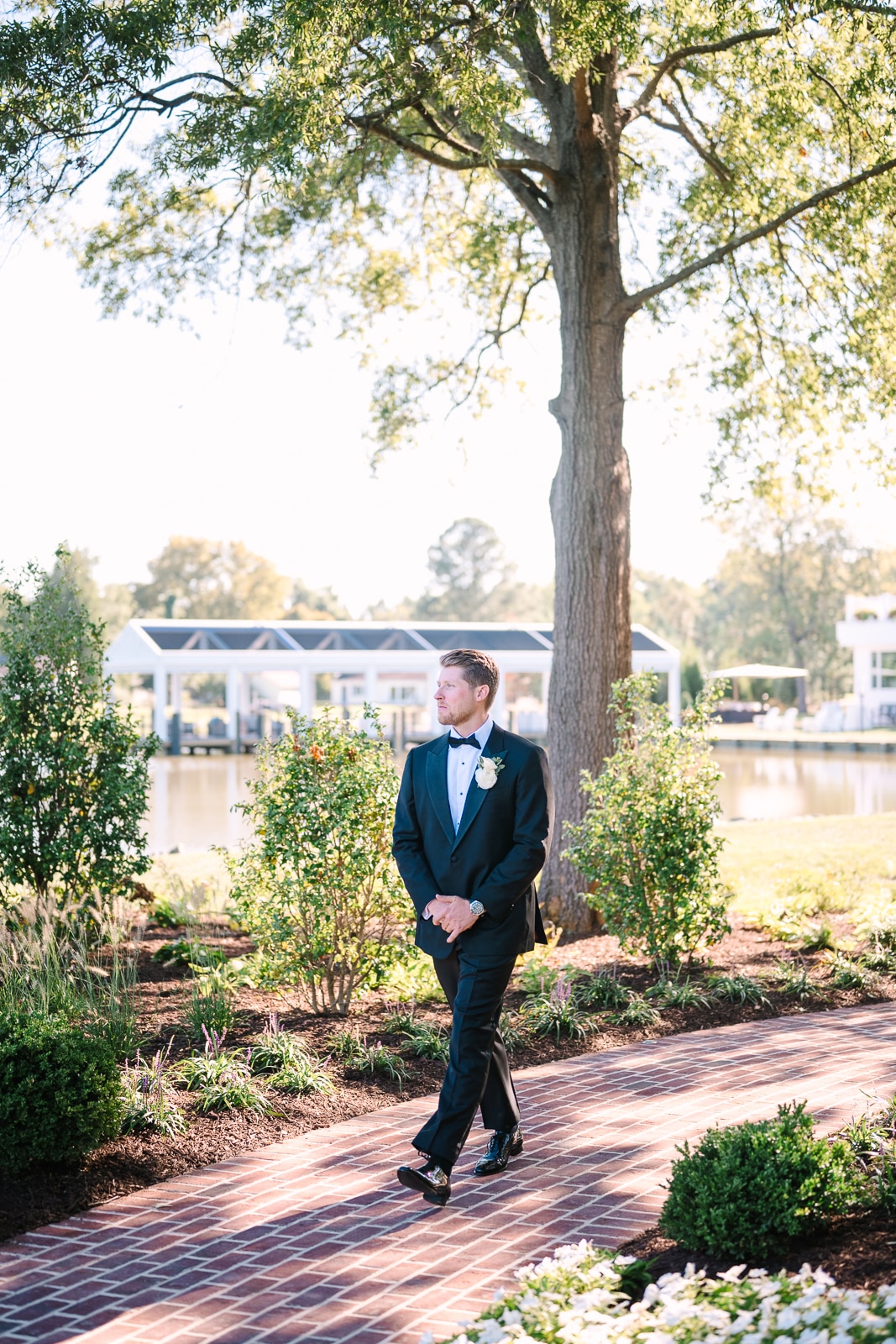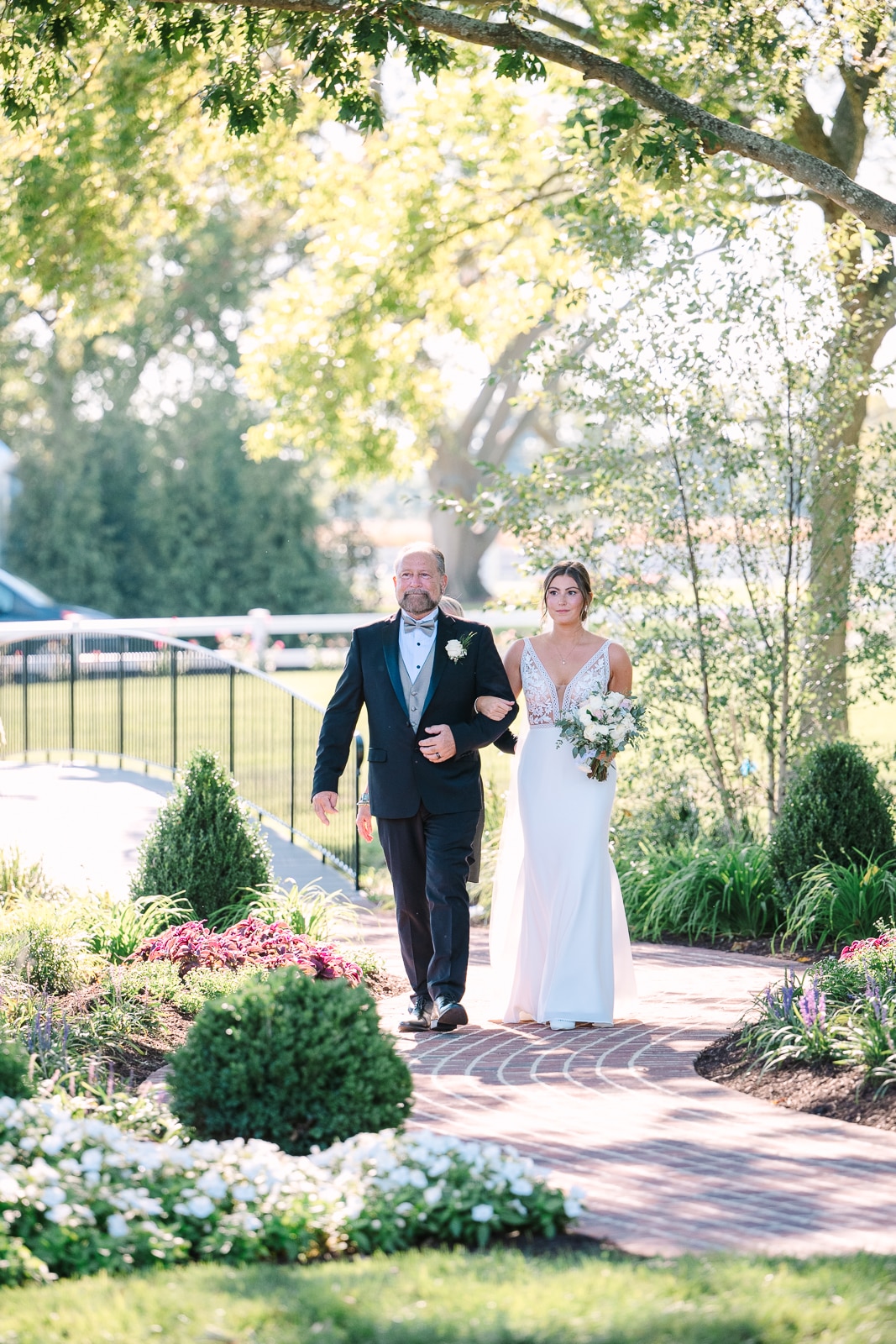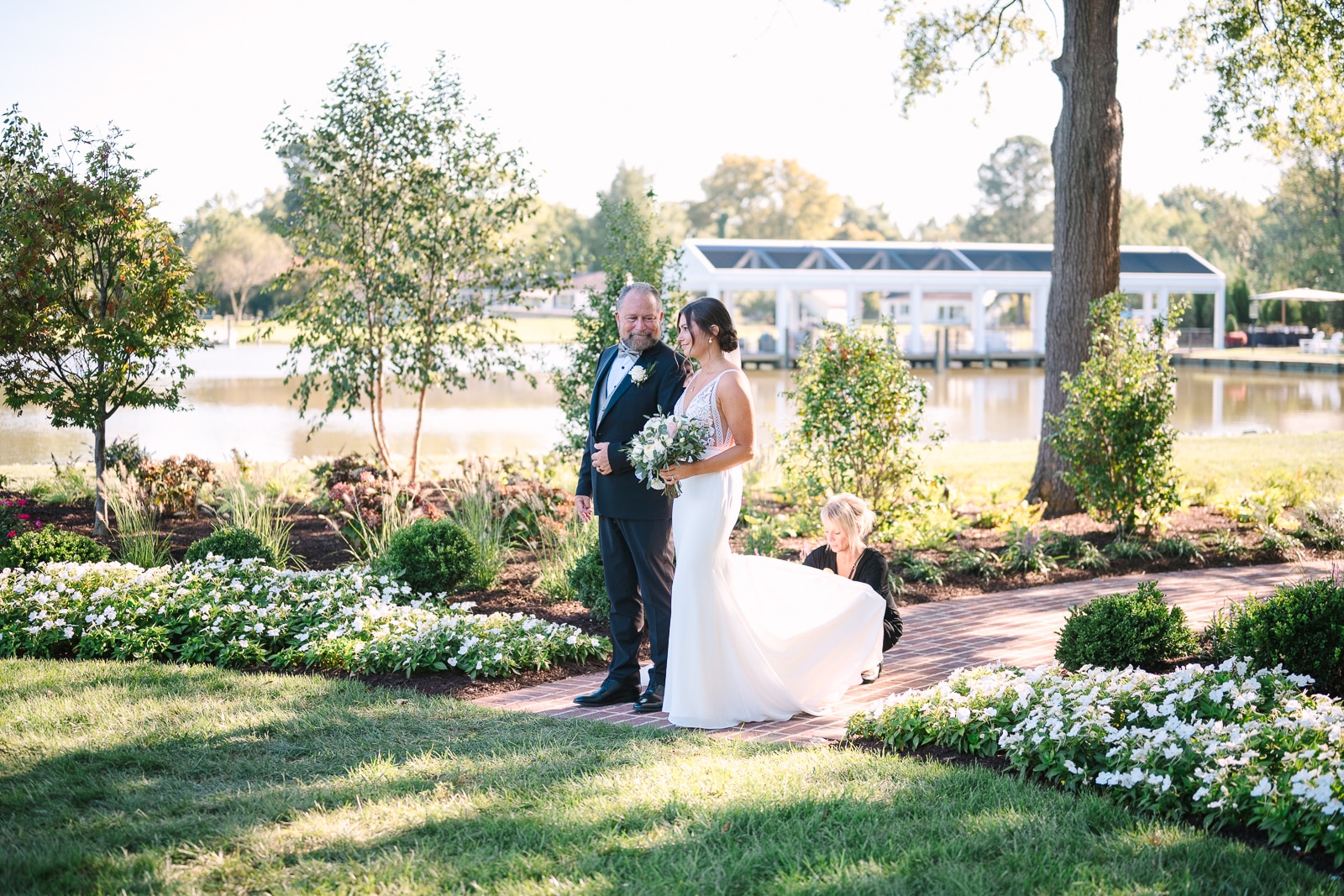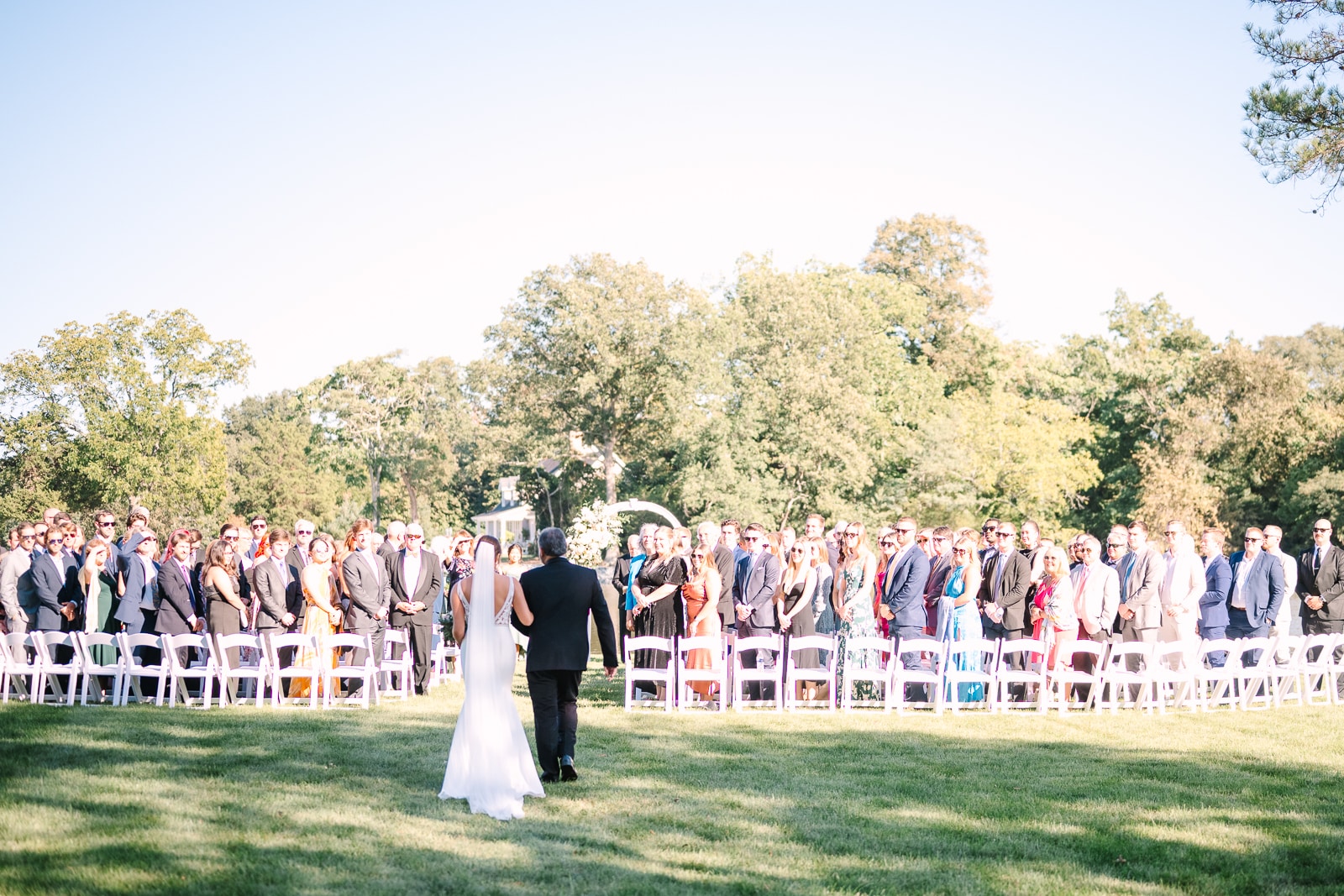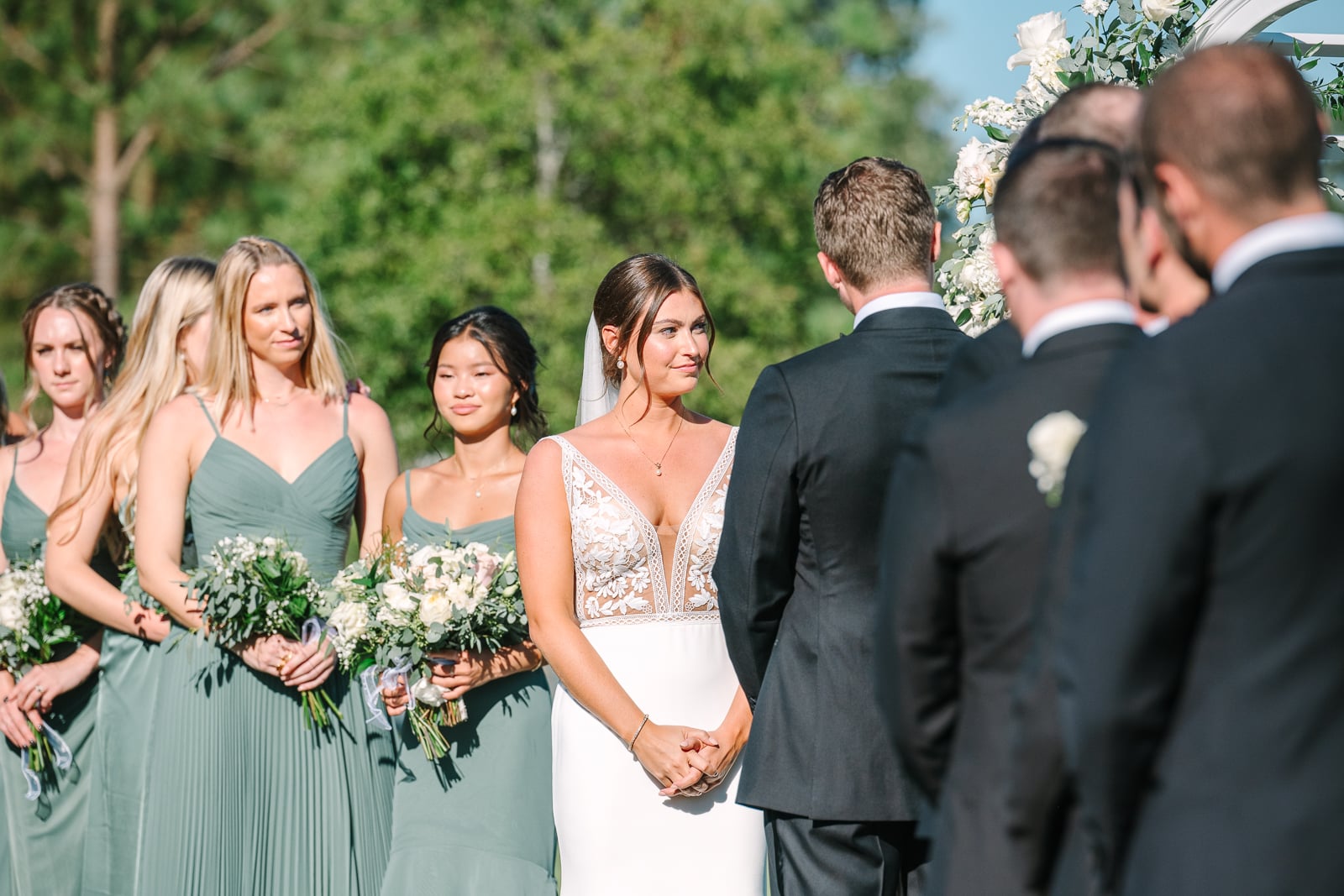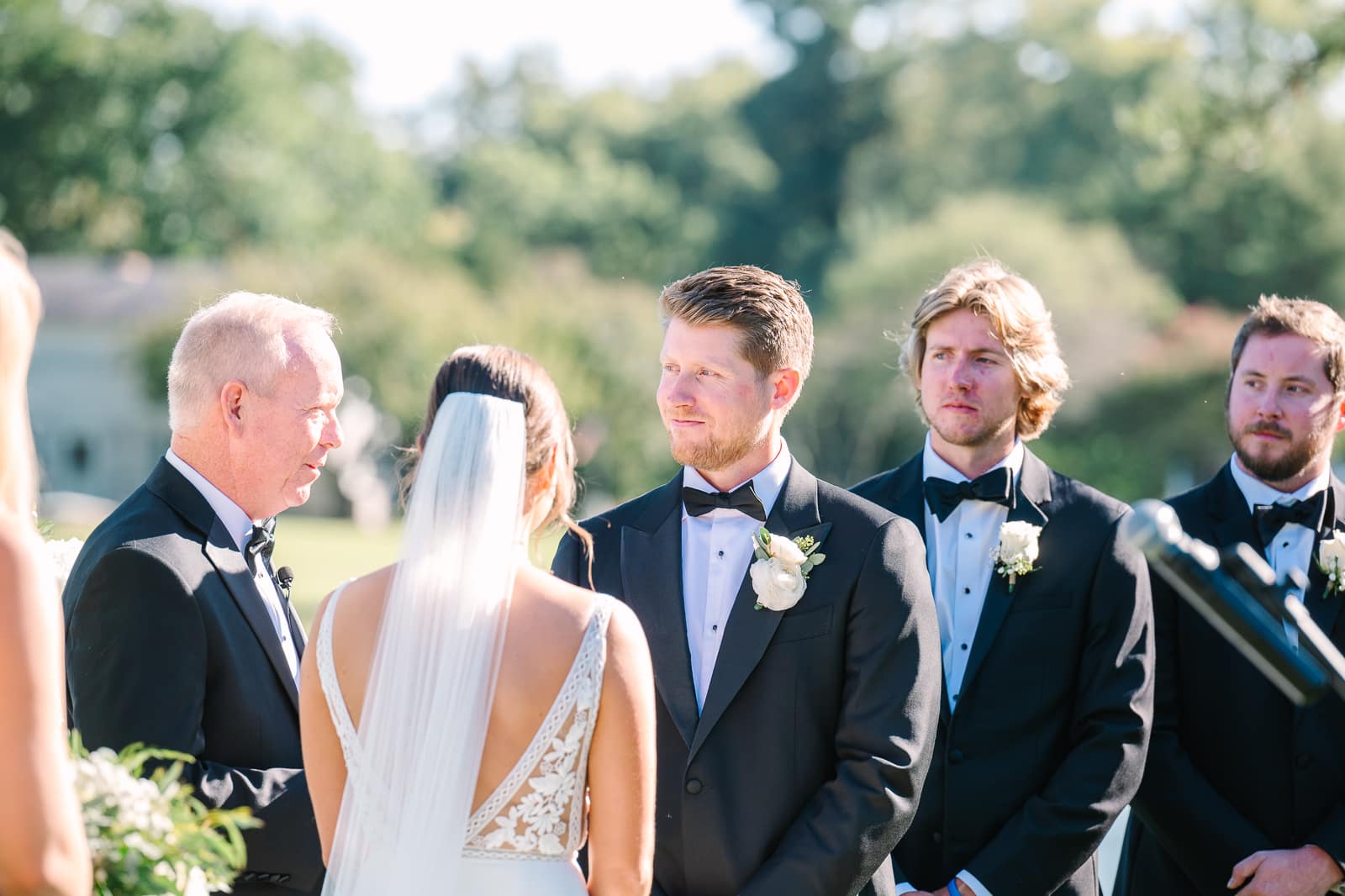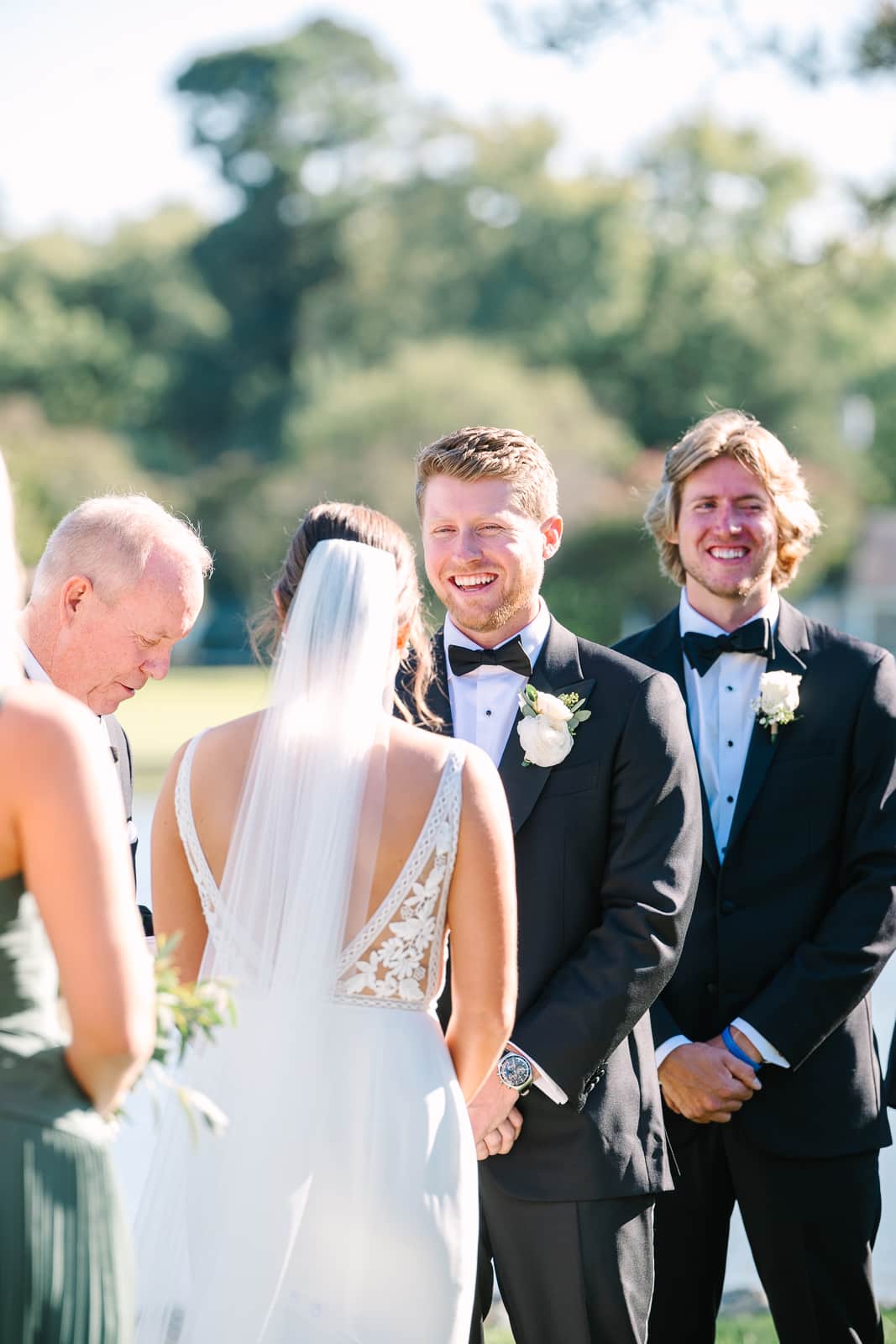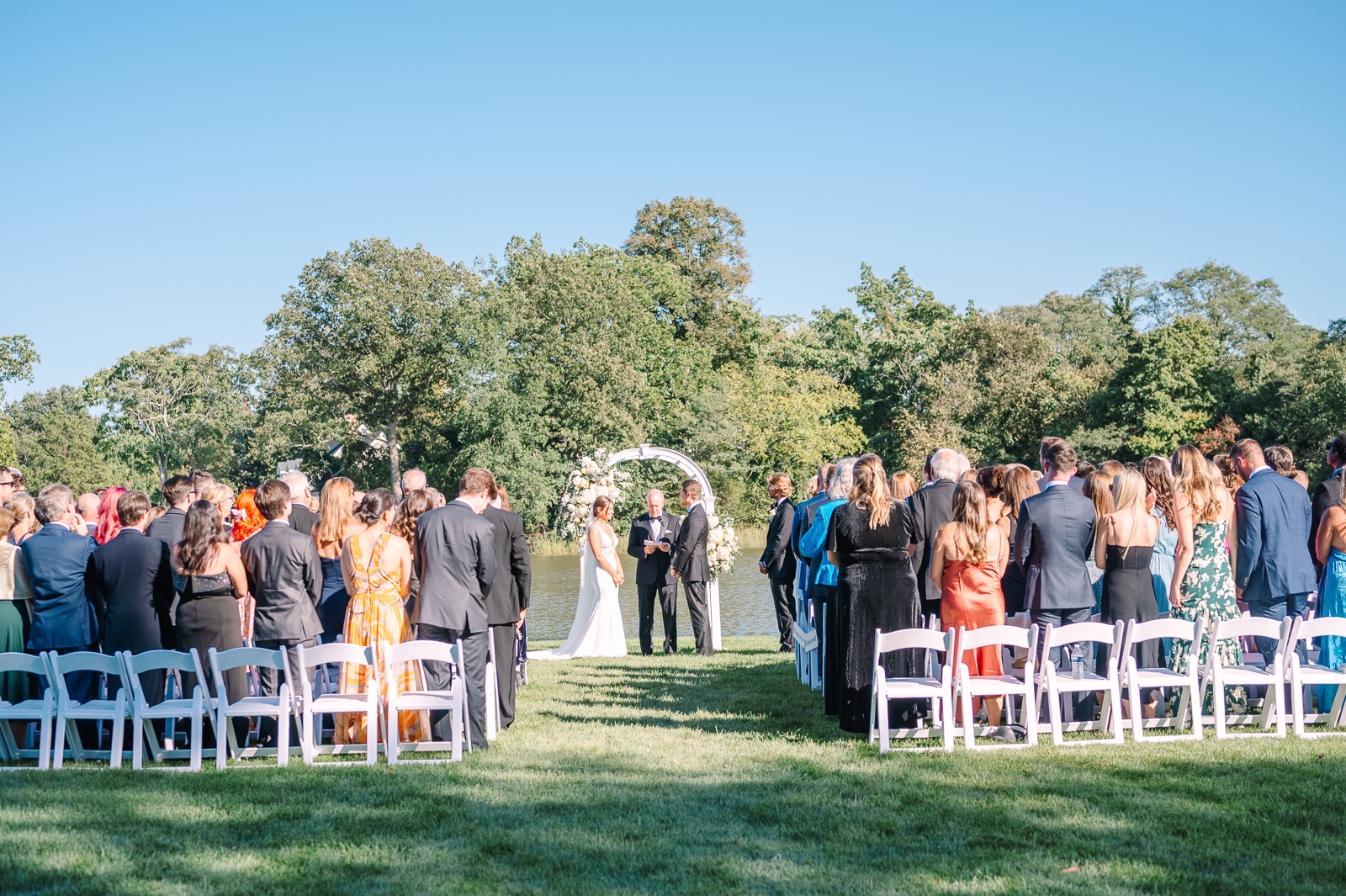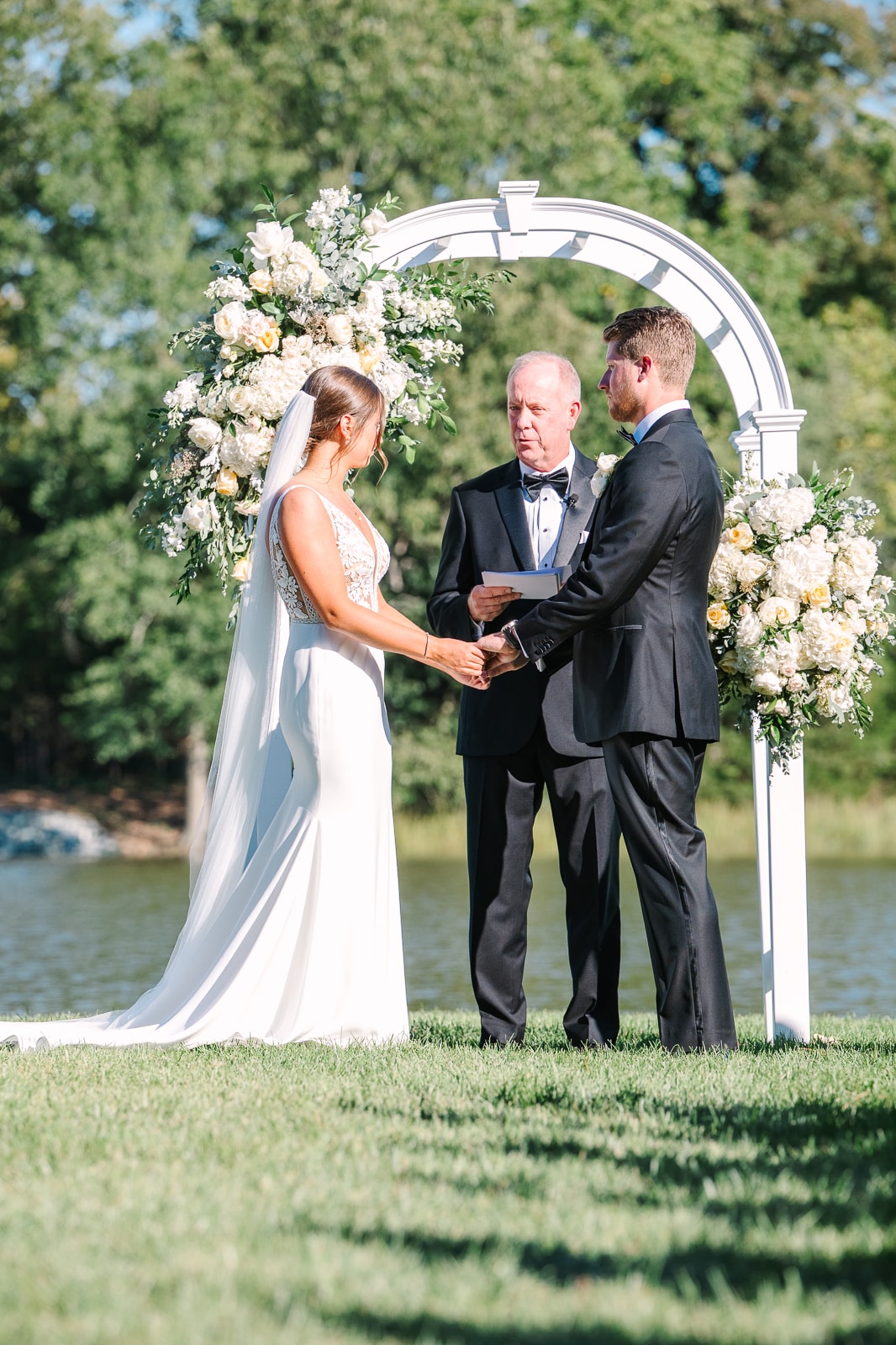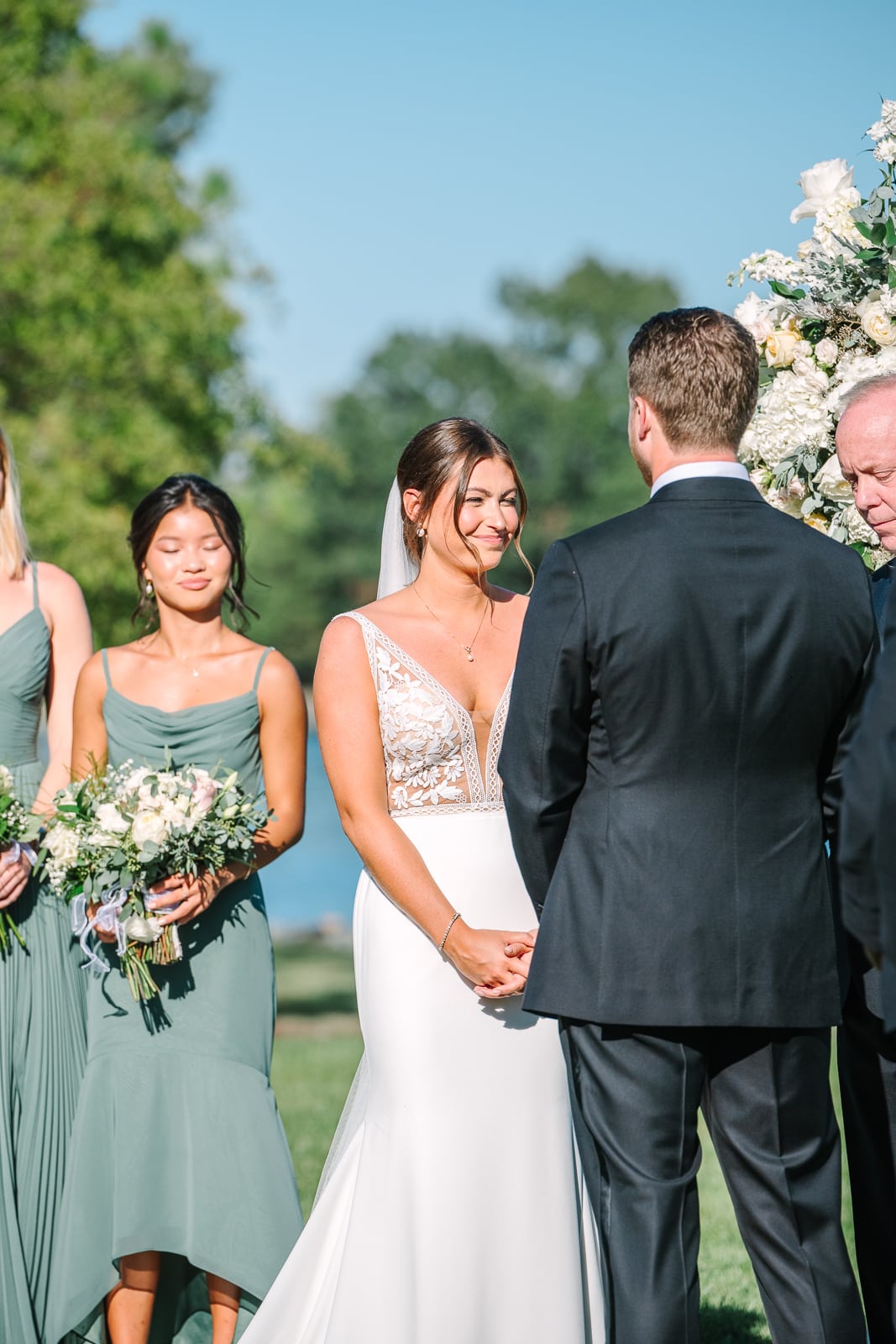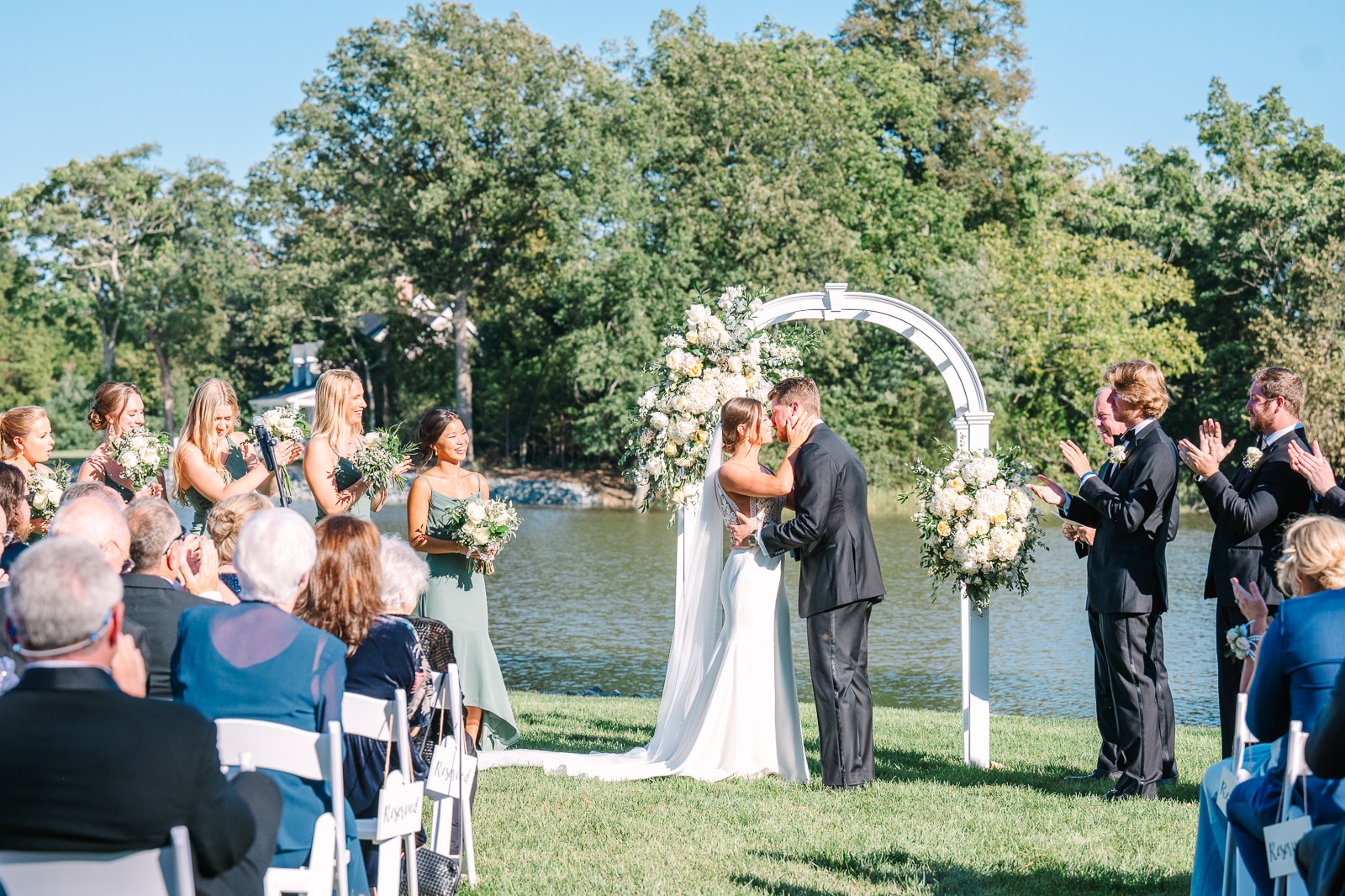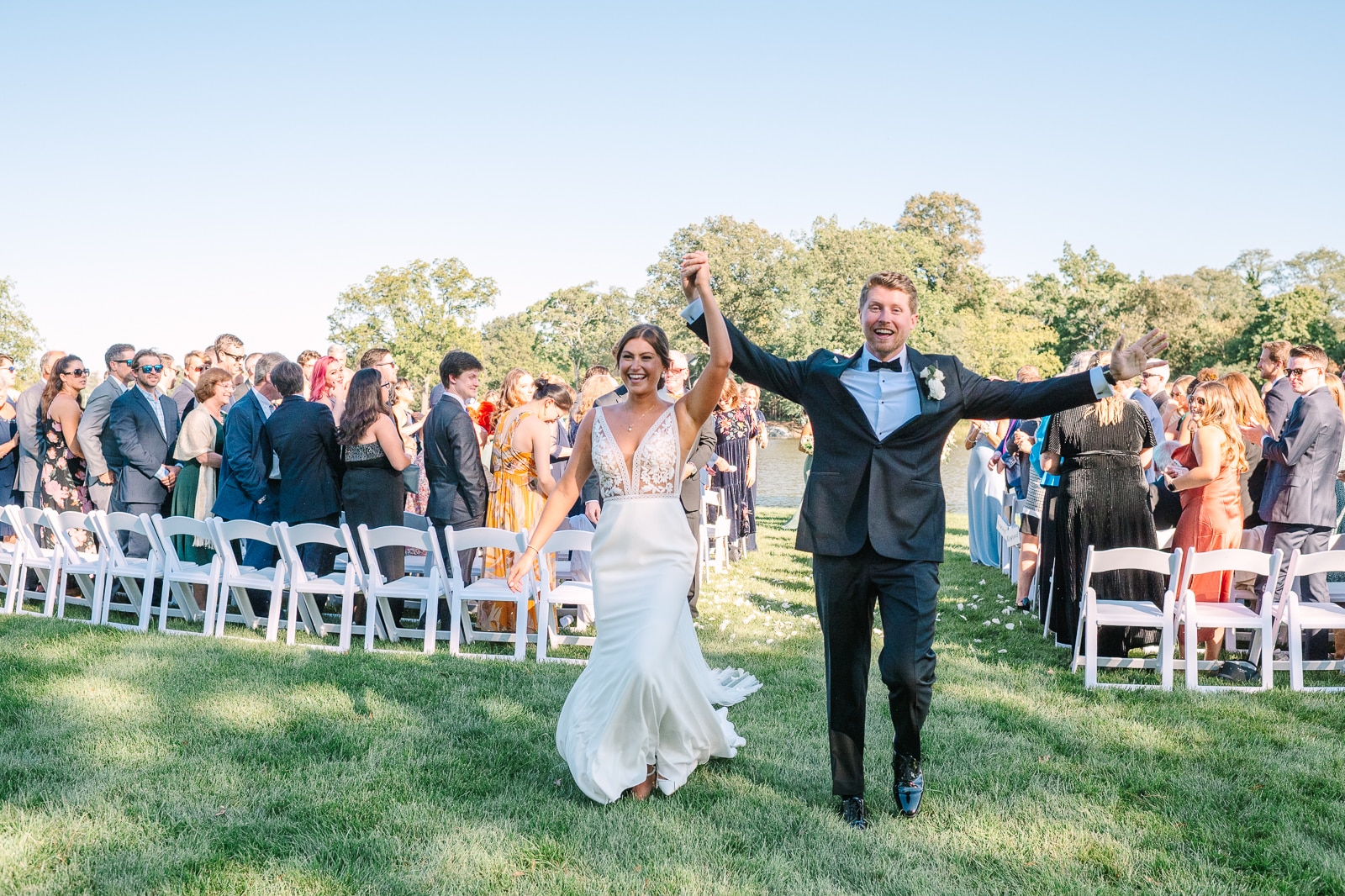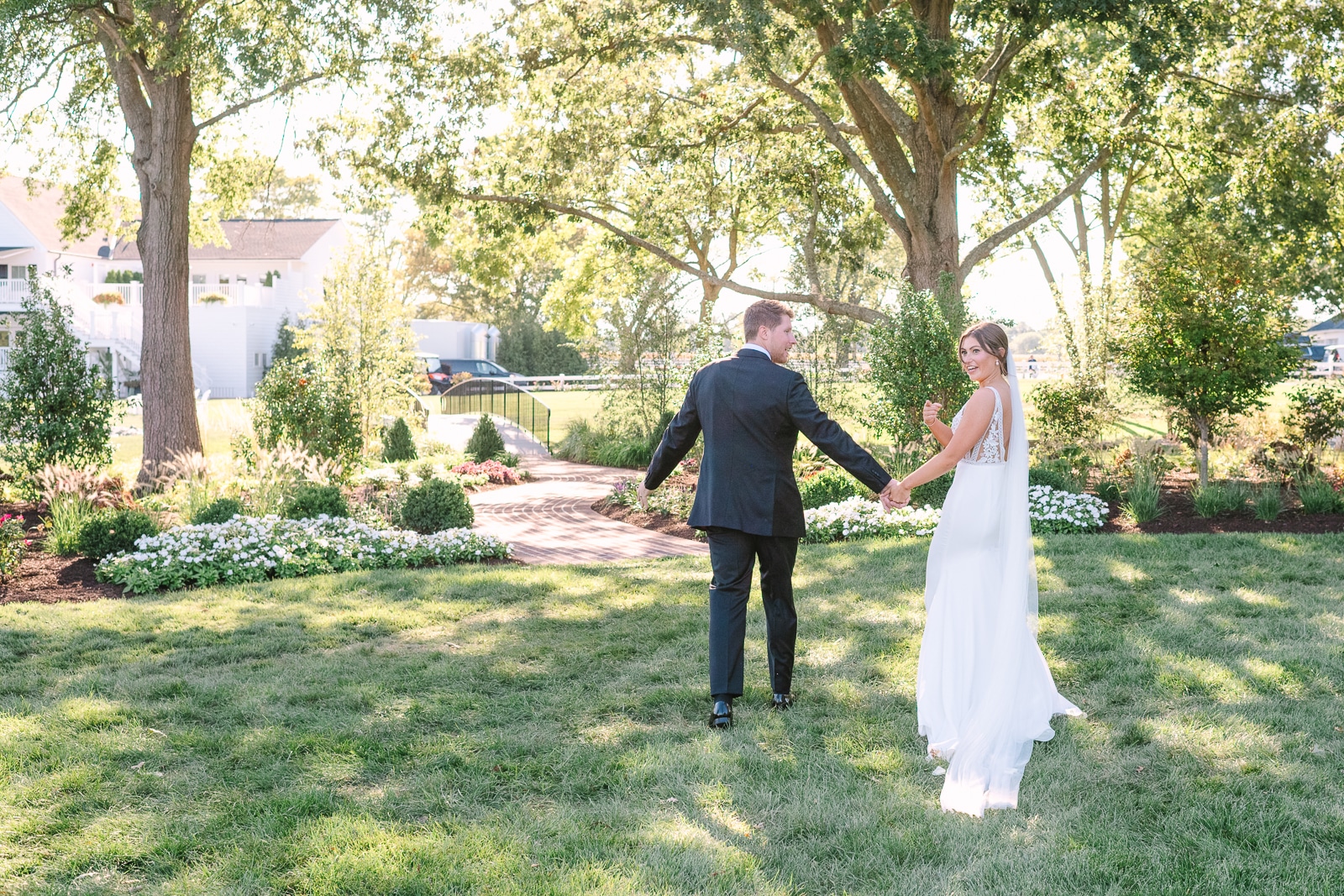 During the cocktail hour, guests enjoyed signature cocktails that added a touch of personalization to the celebration. Custom stir sticks featuring Hannah and Scott's beloved dog added a charming and heartwarming detail that made their guests smile.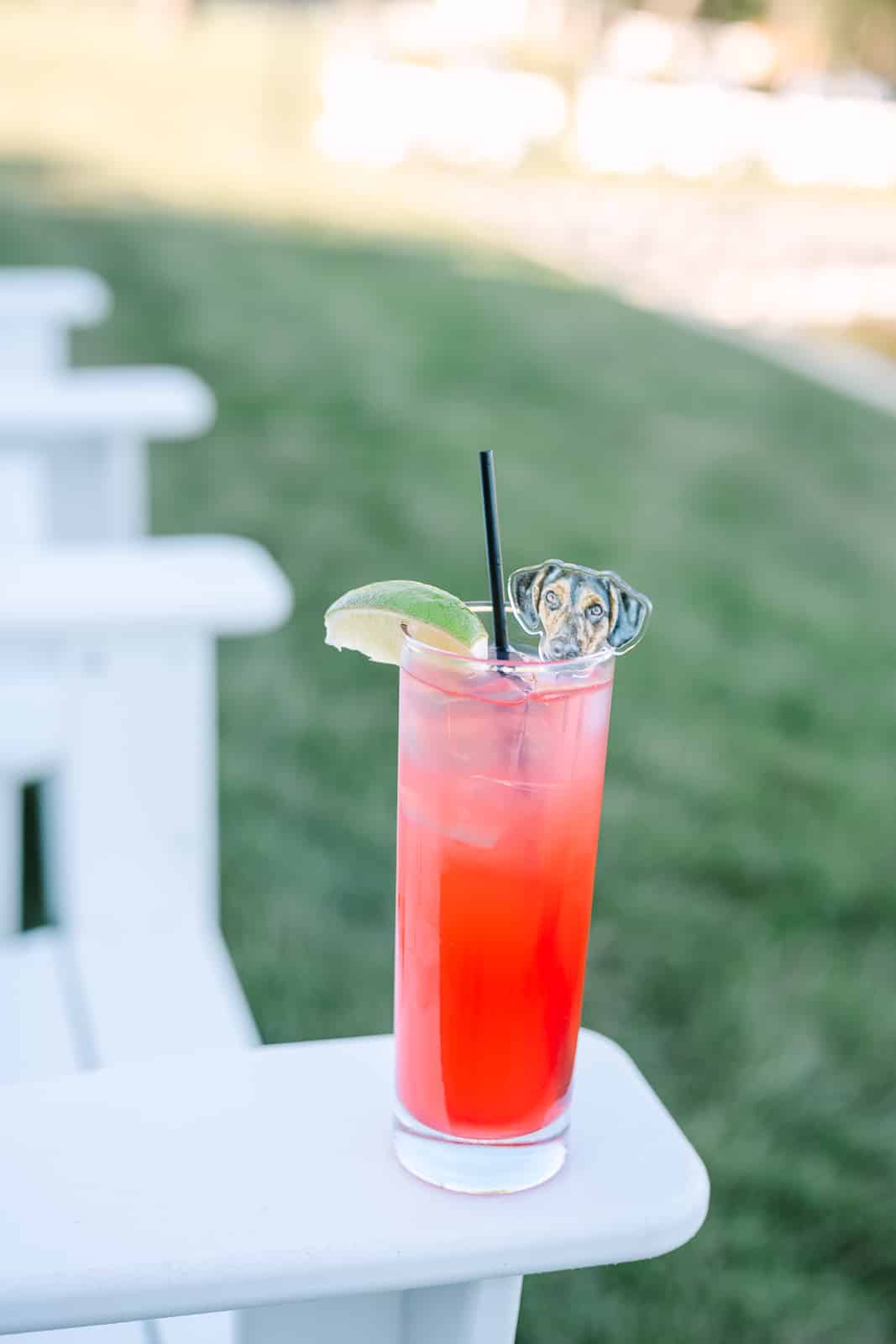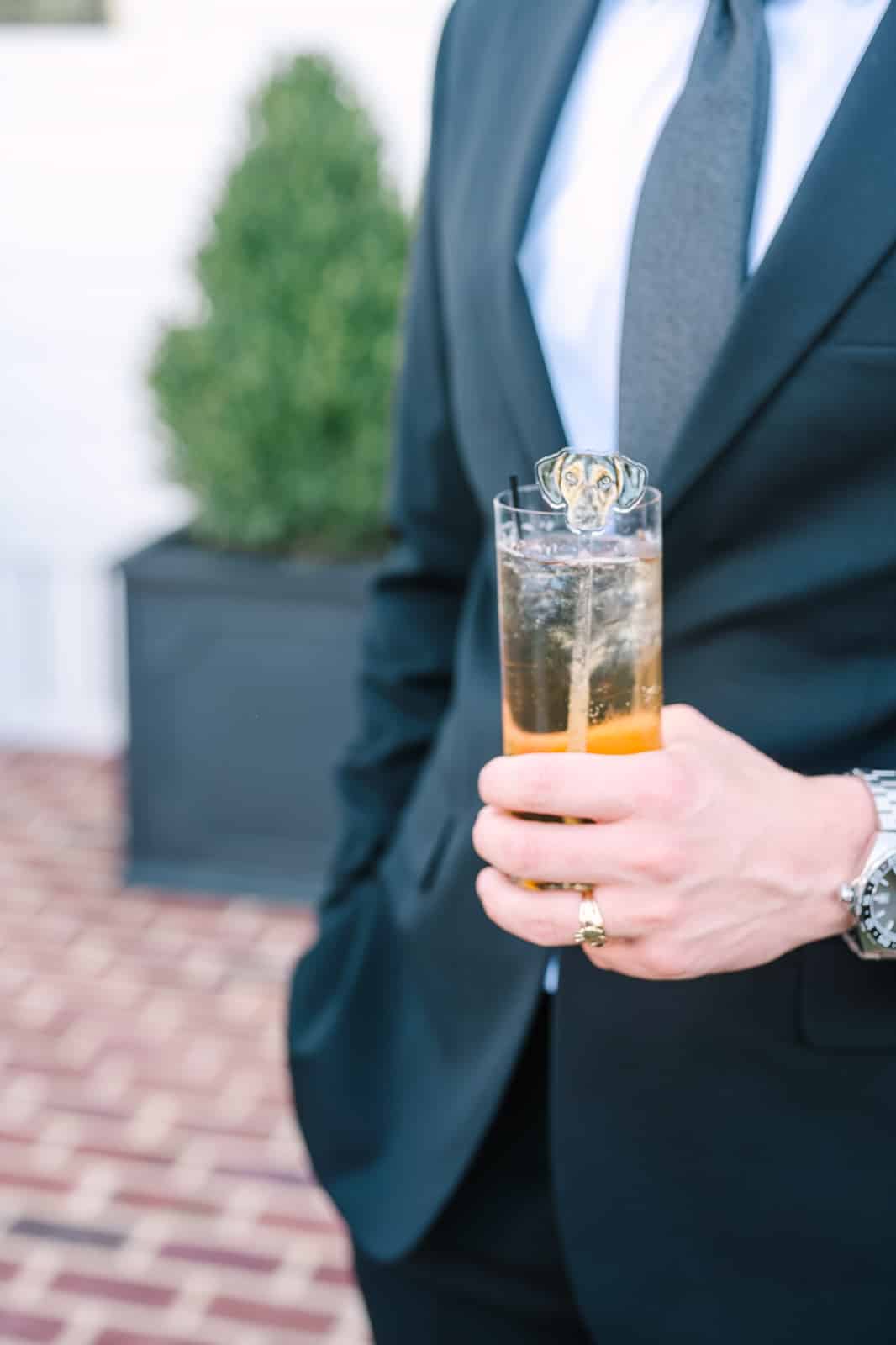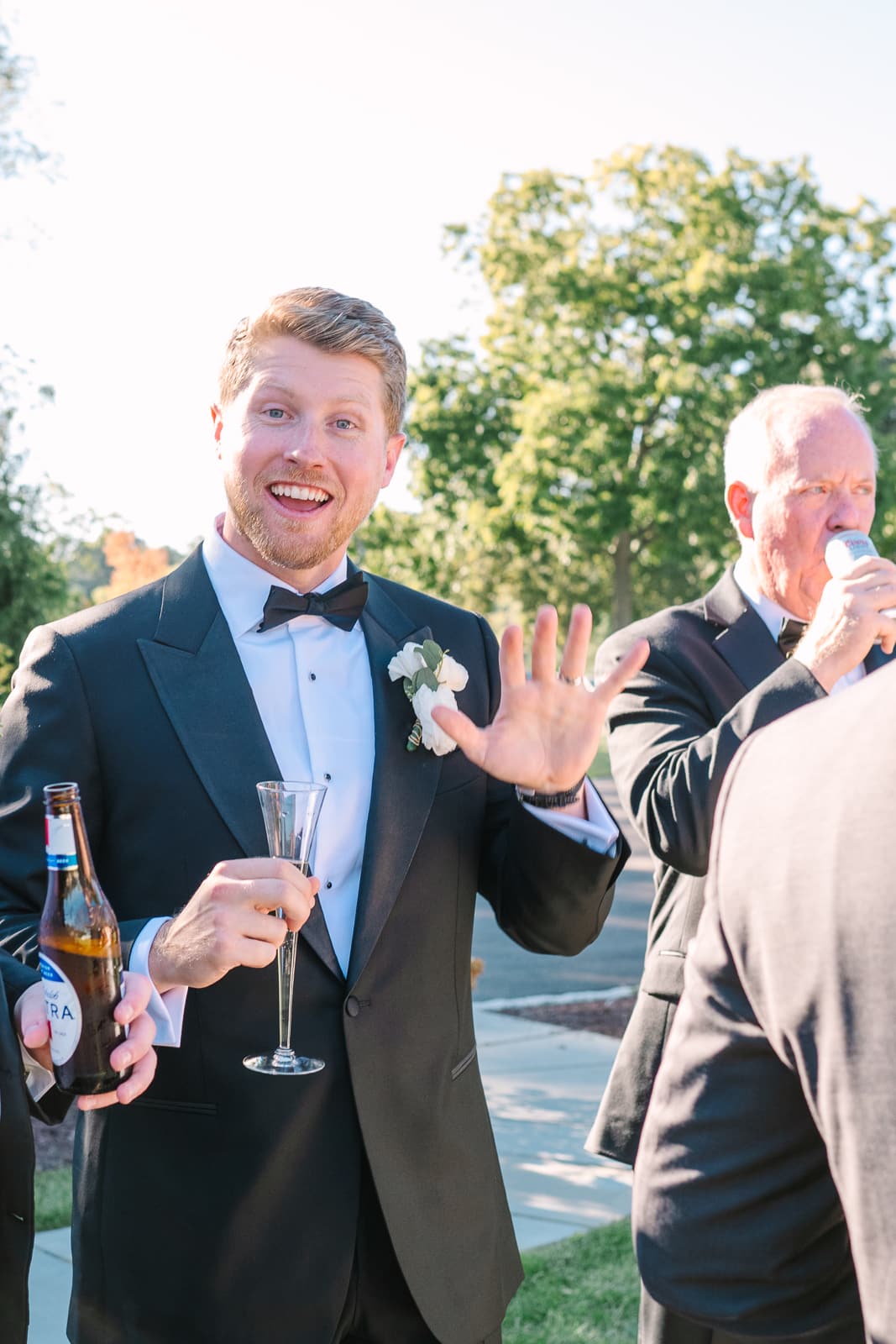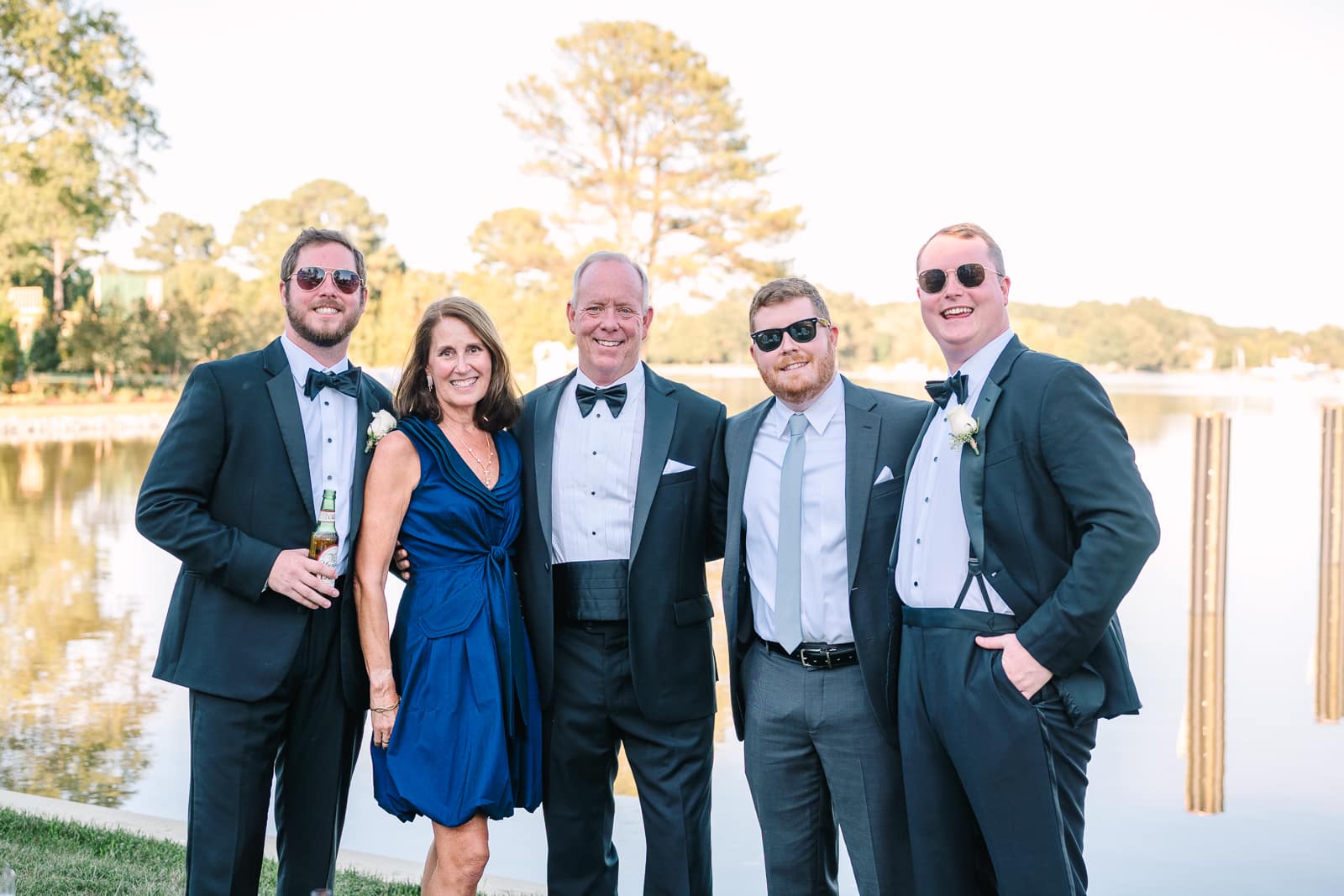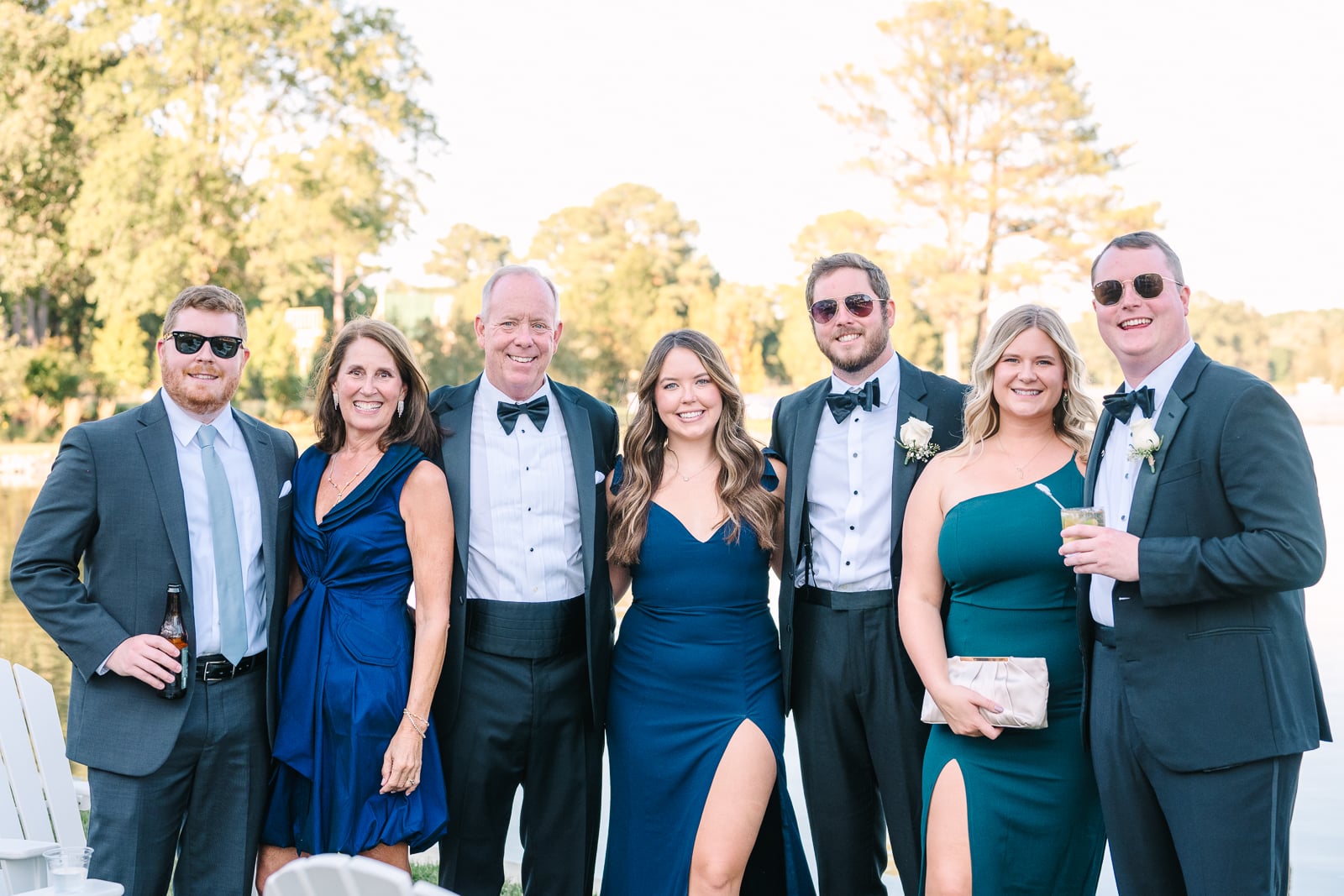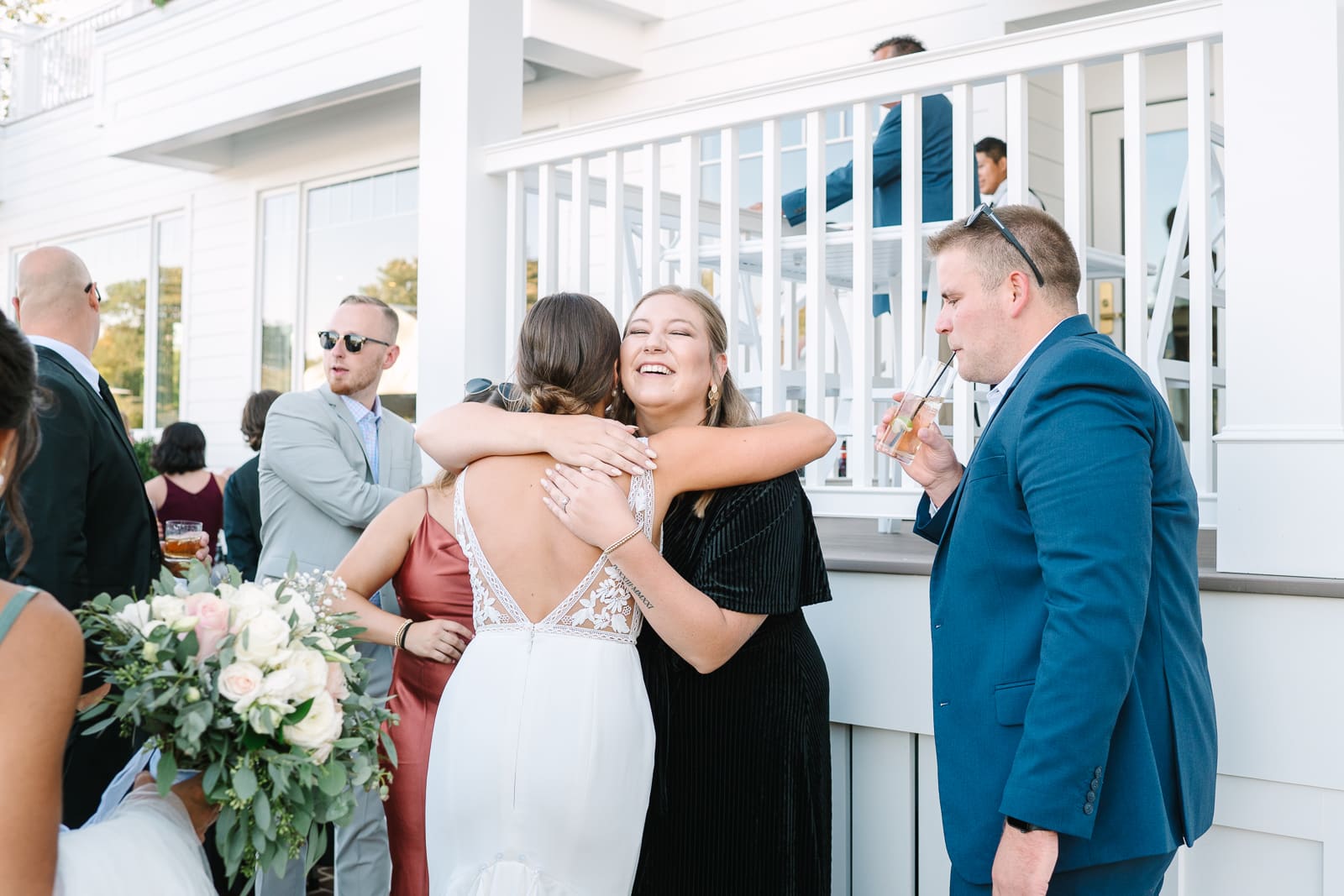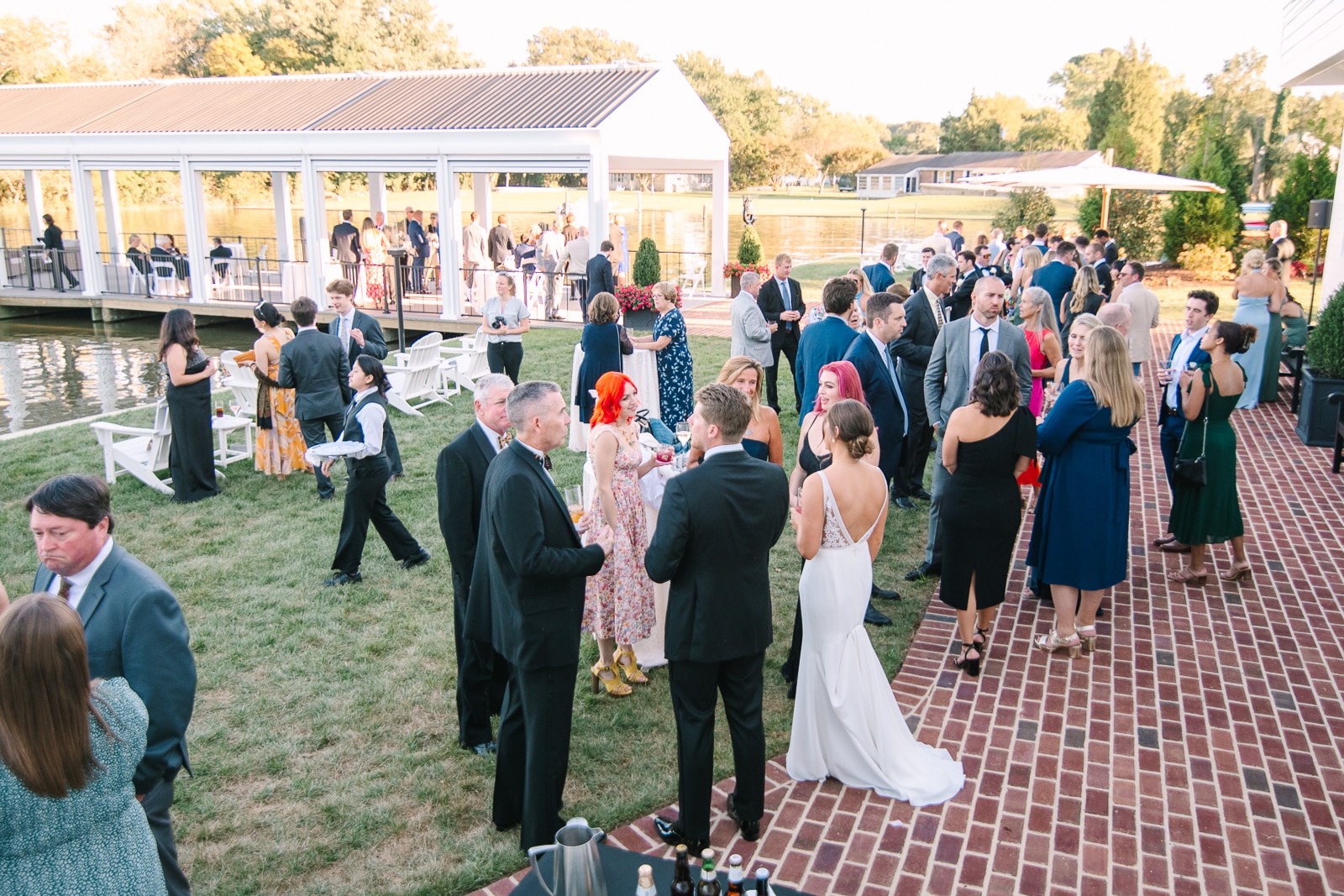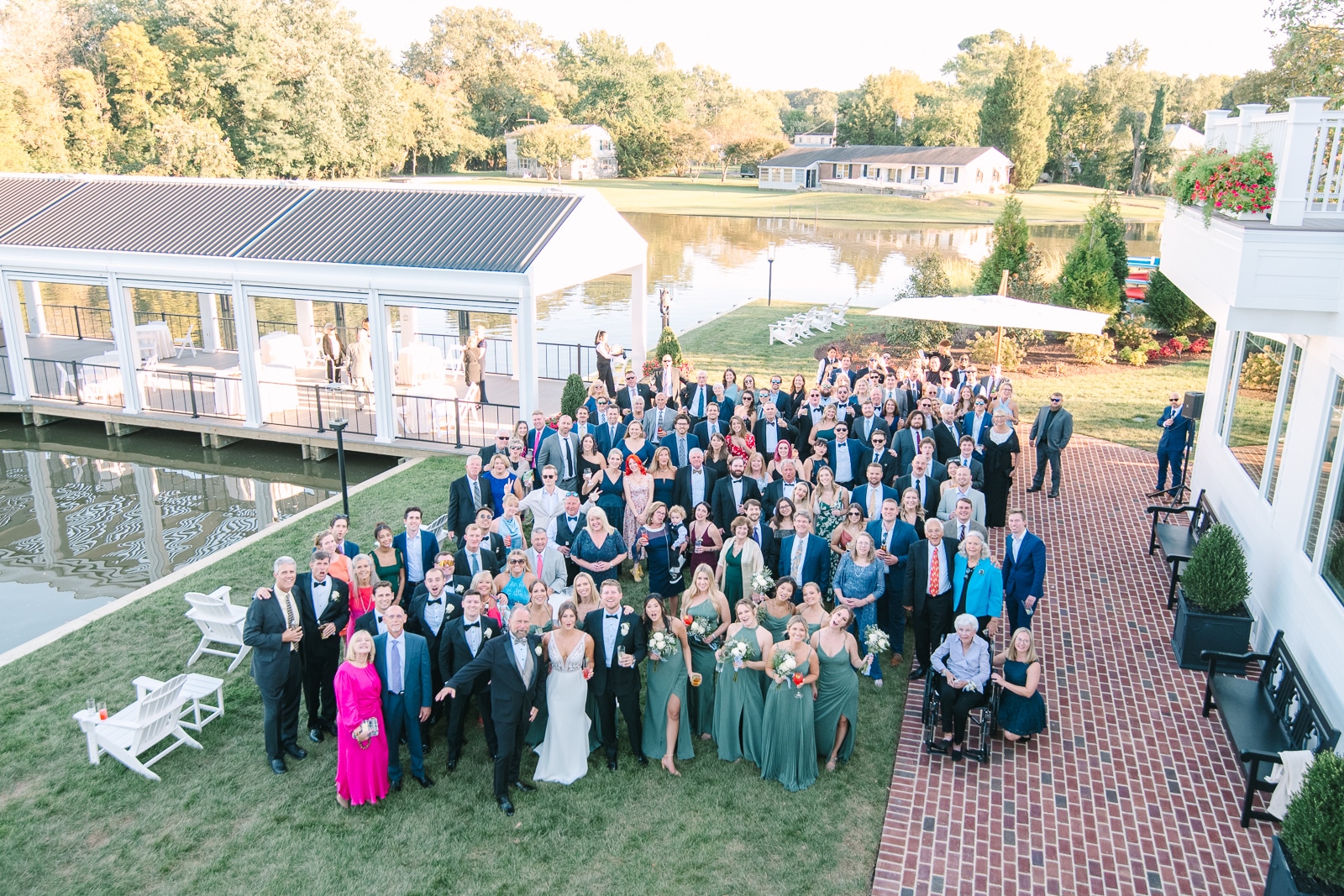 Among the day's highlights was a  group photo on the  lawn, with Hannah and Scott at the center, surrounded by their closest family and friends. The lush grounds and captivating waterfront views formed the backdrop for a timeless image that will be cherished for generations.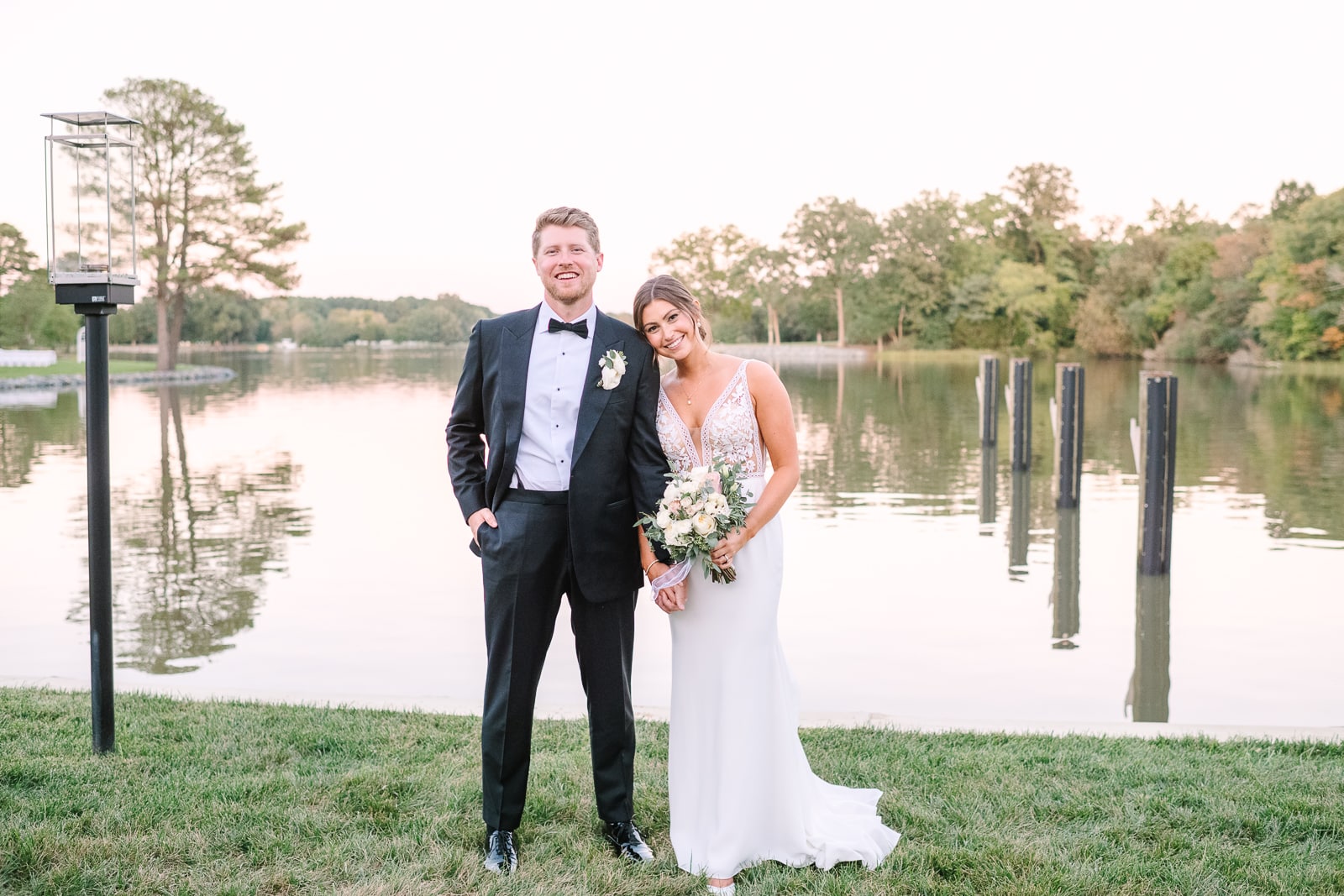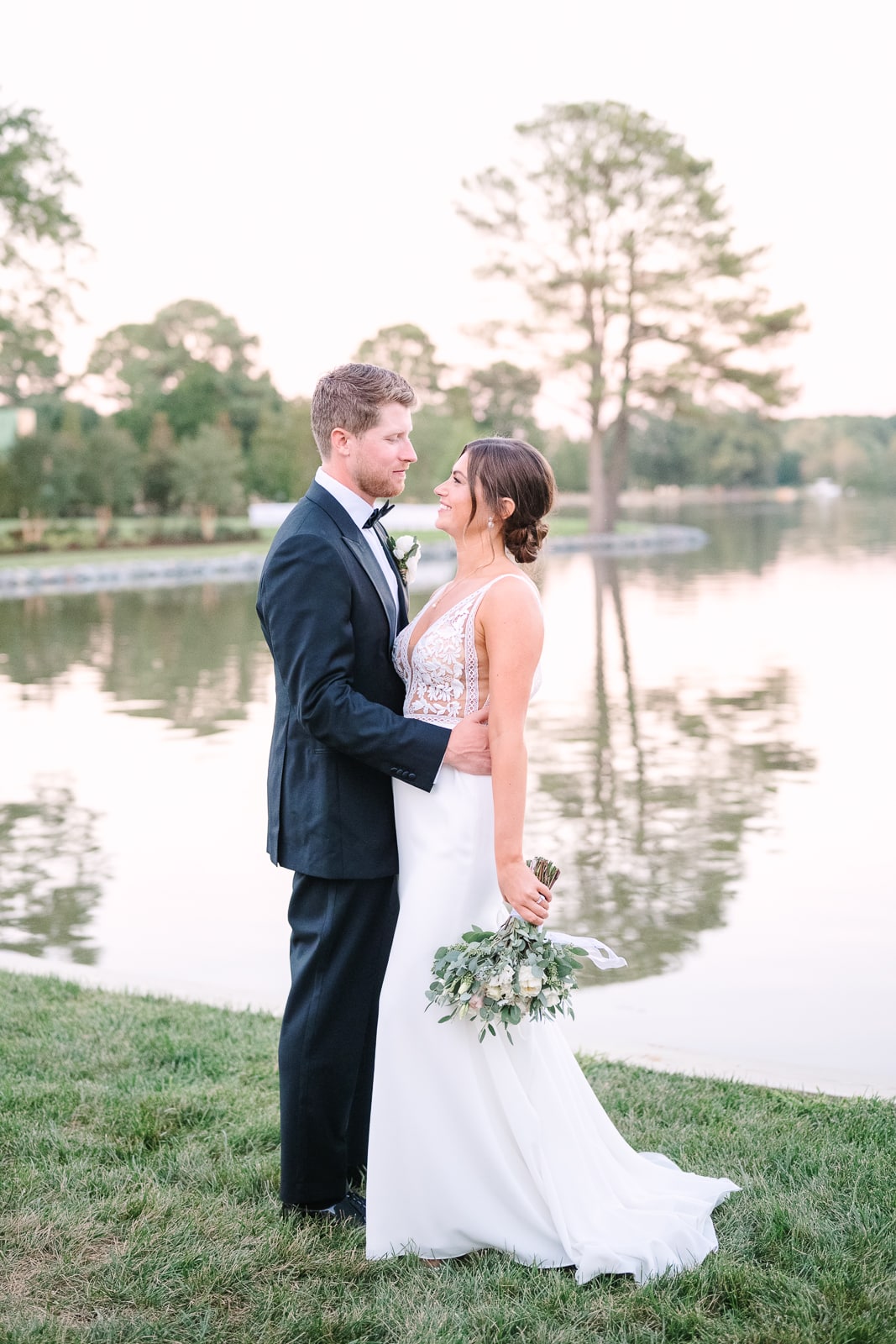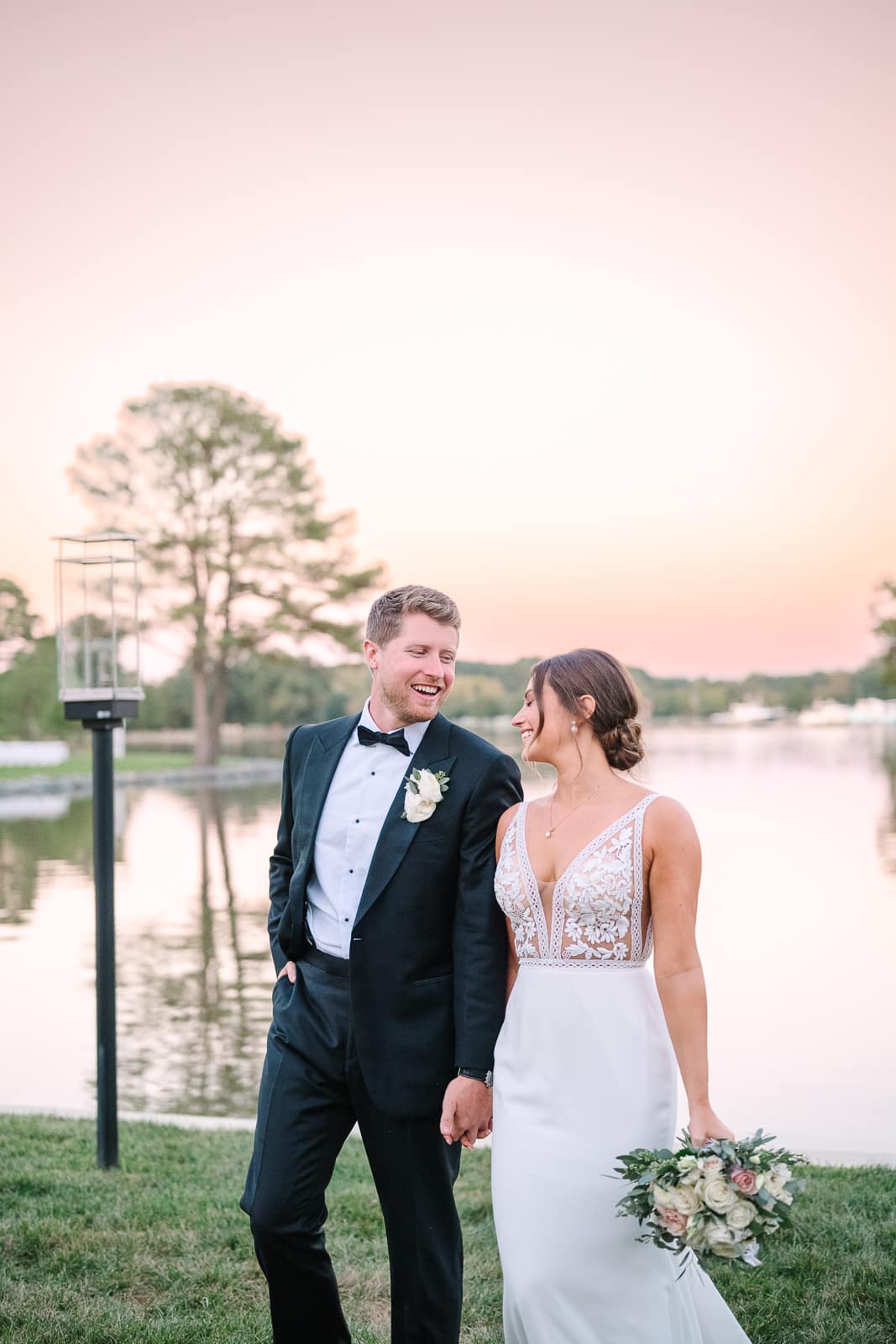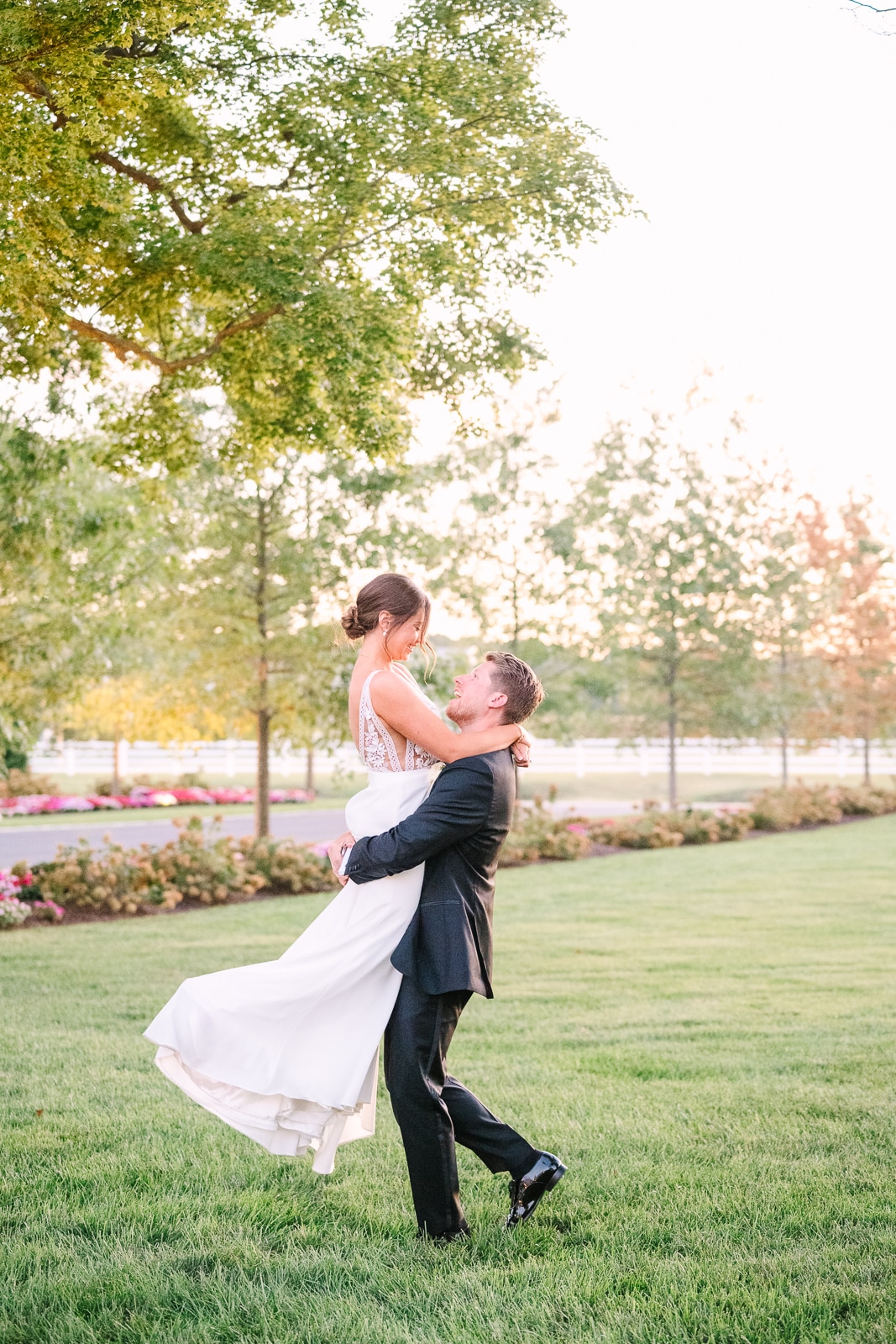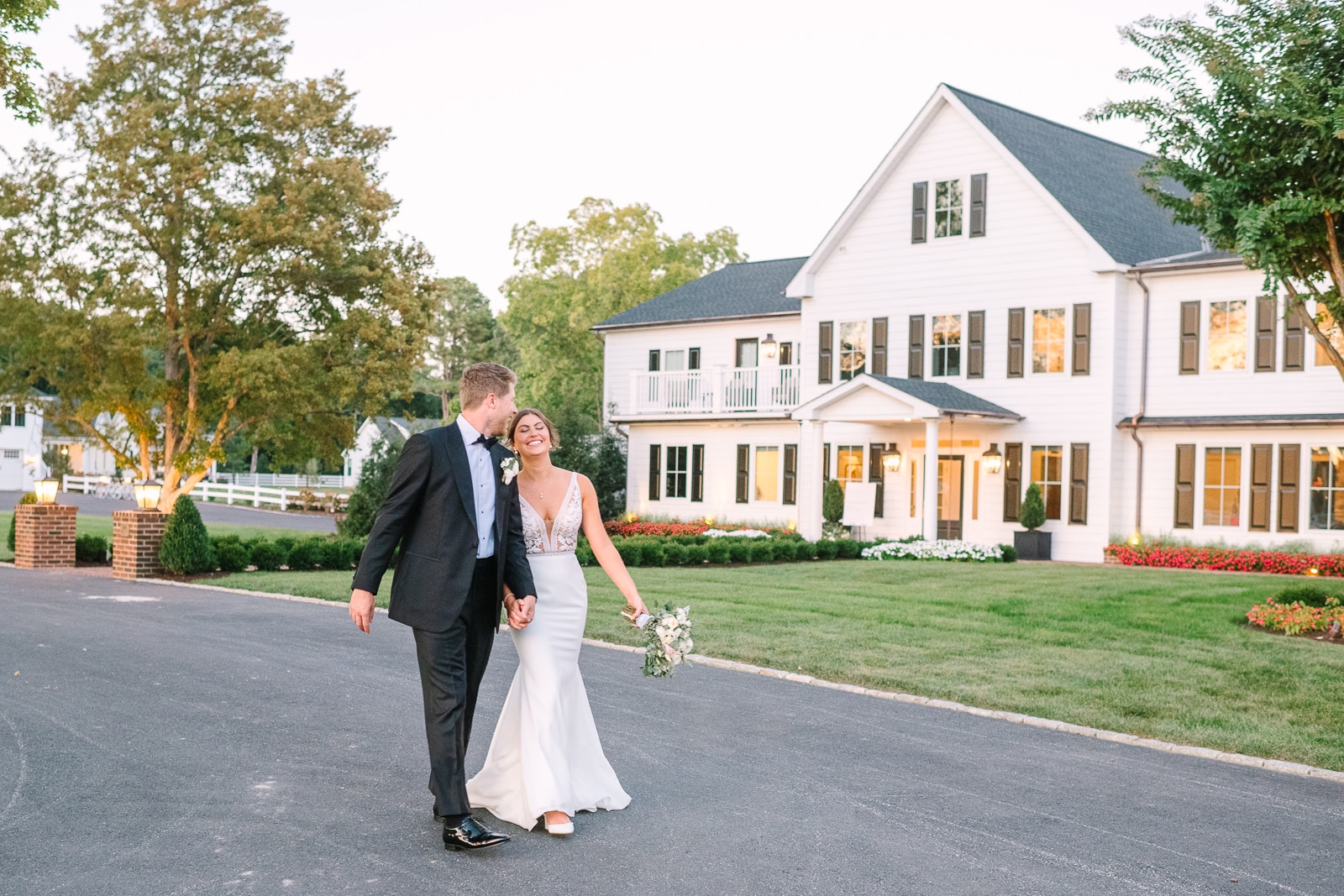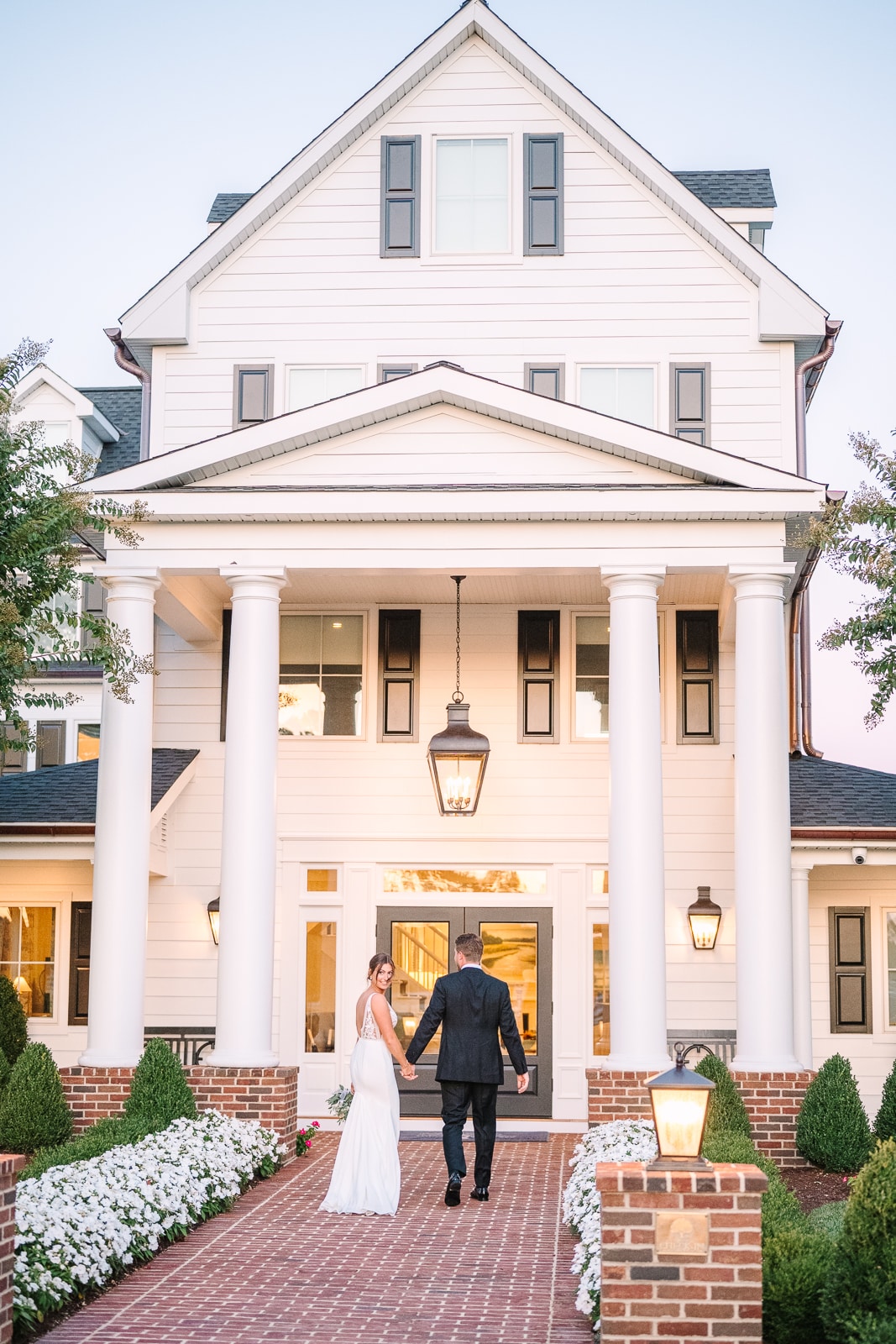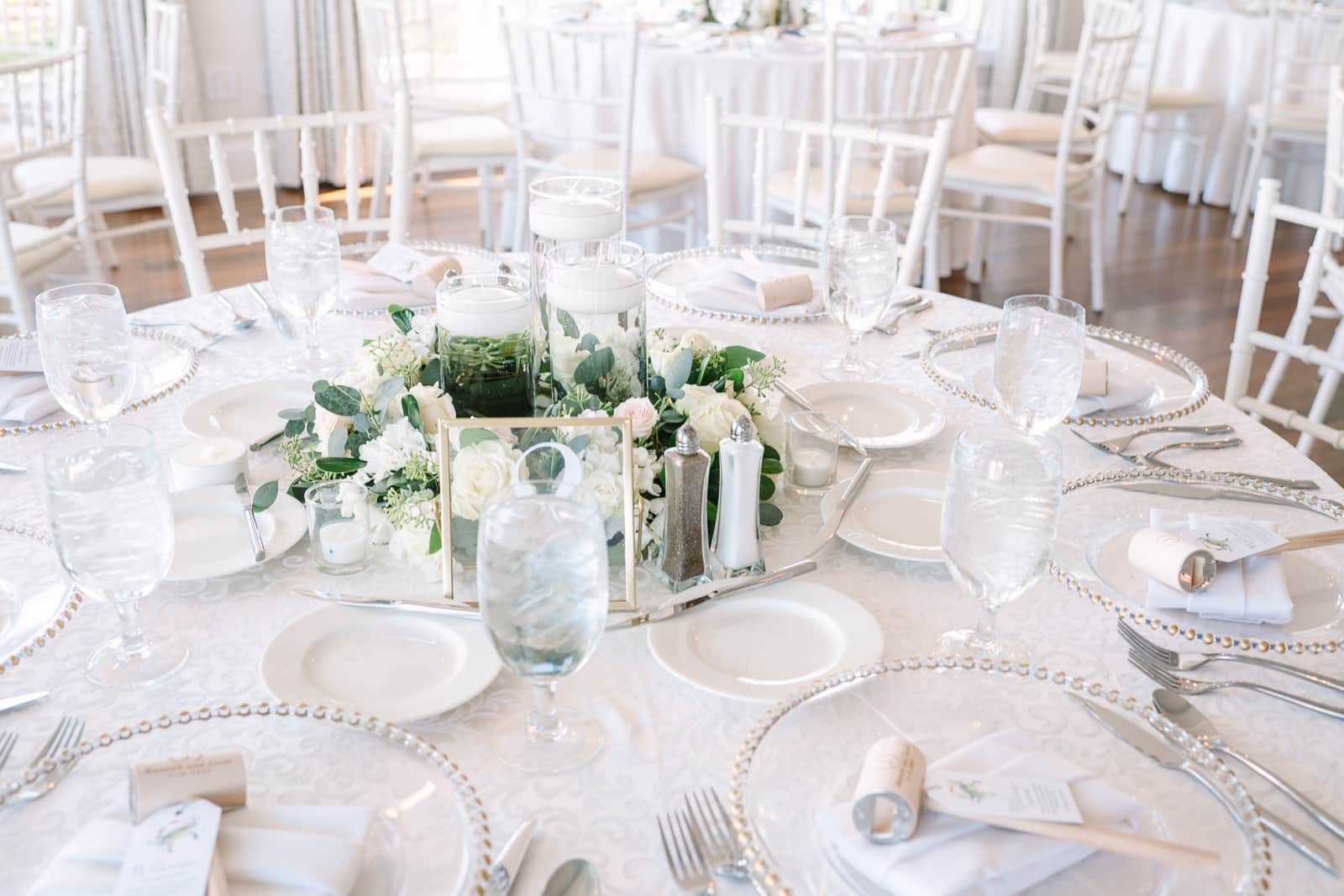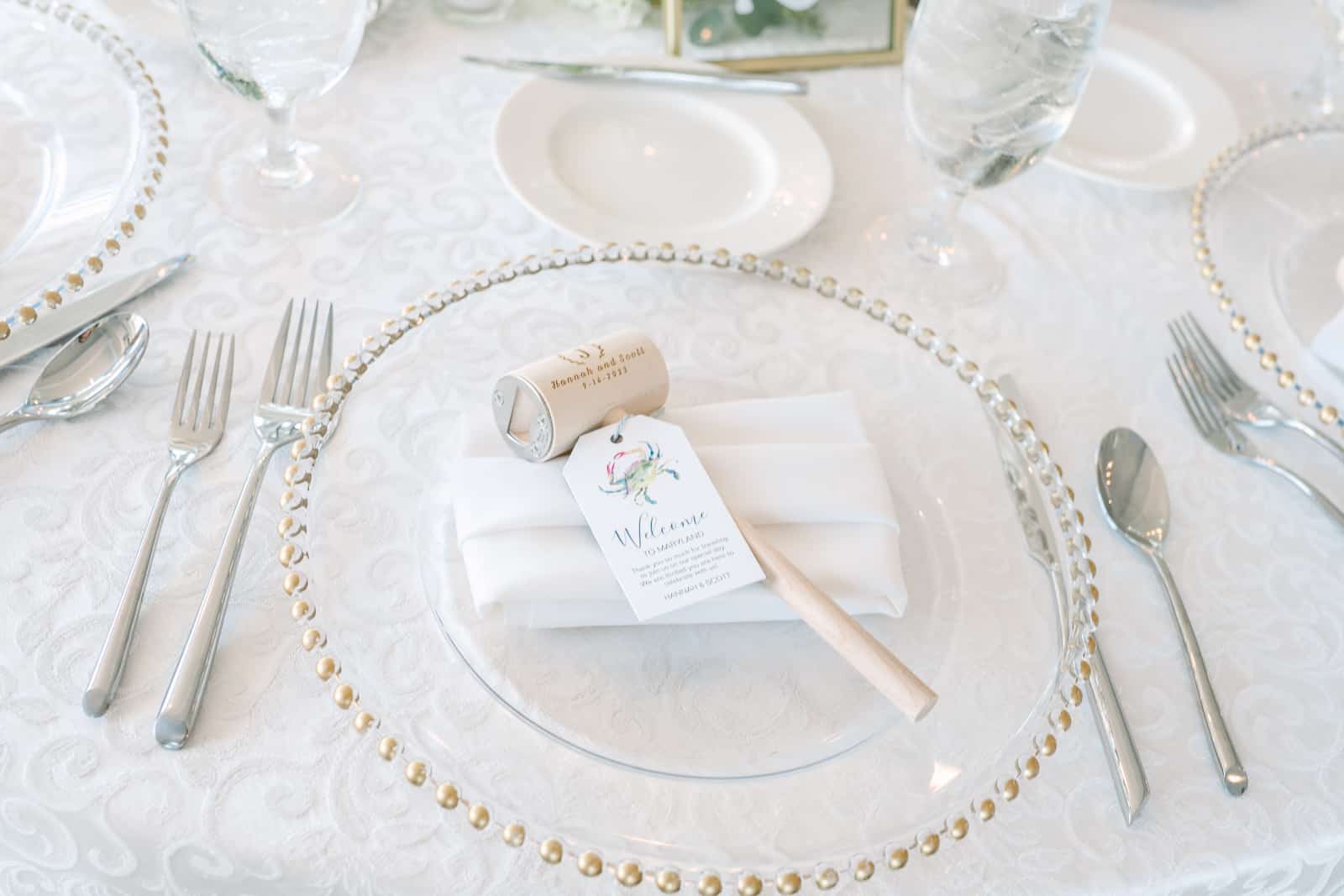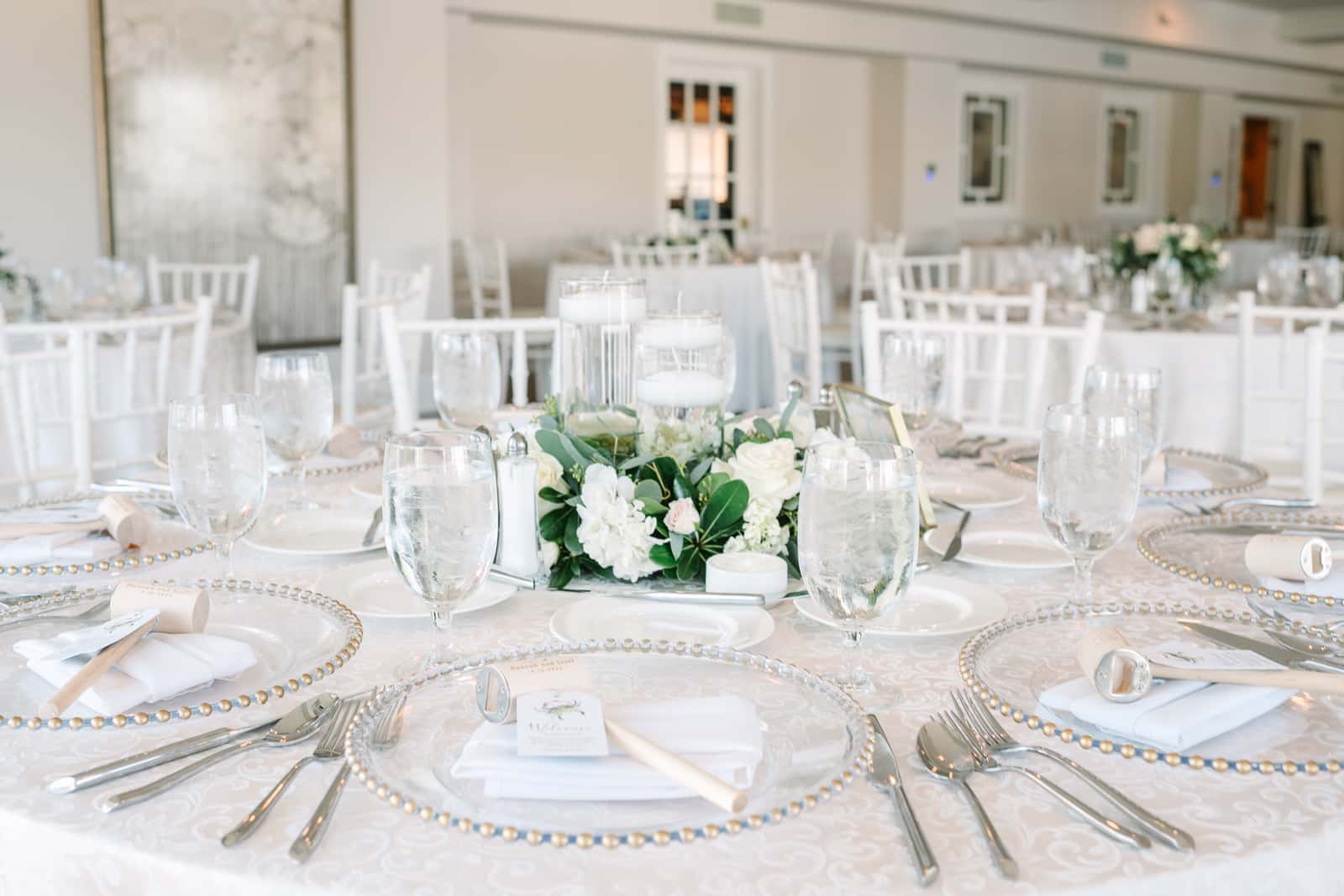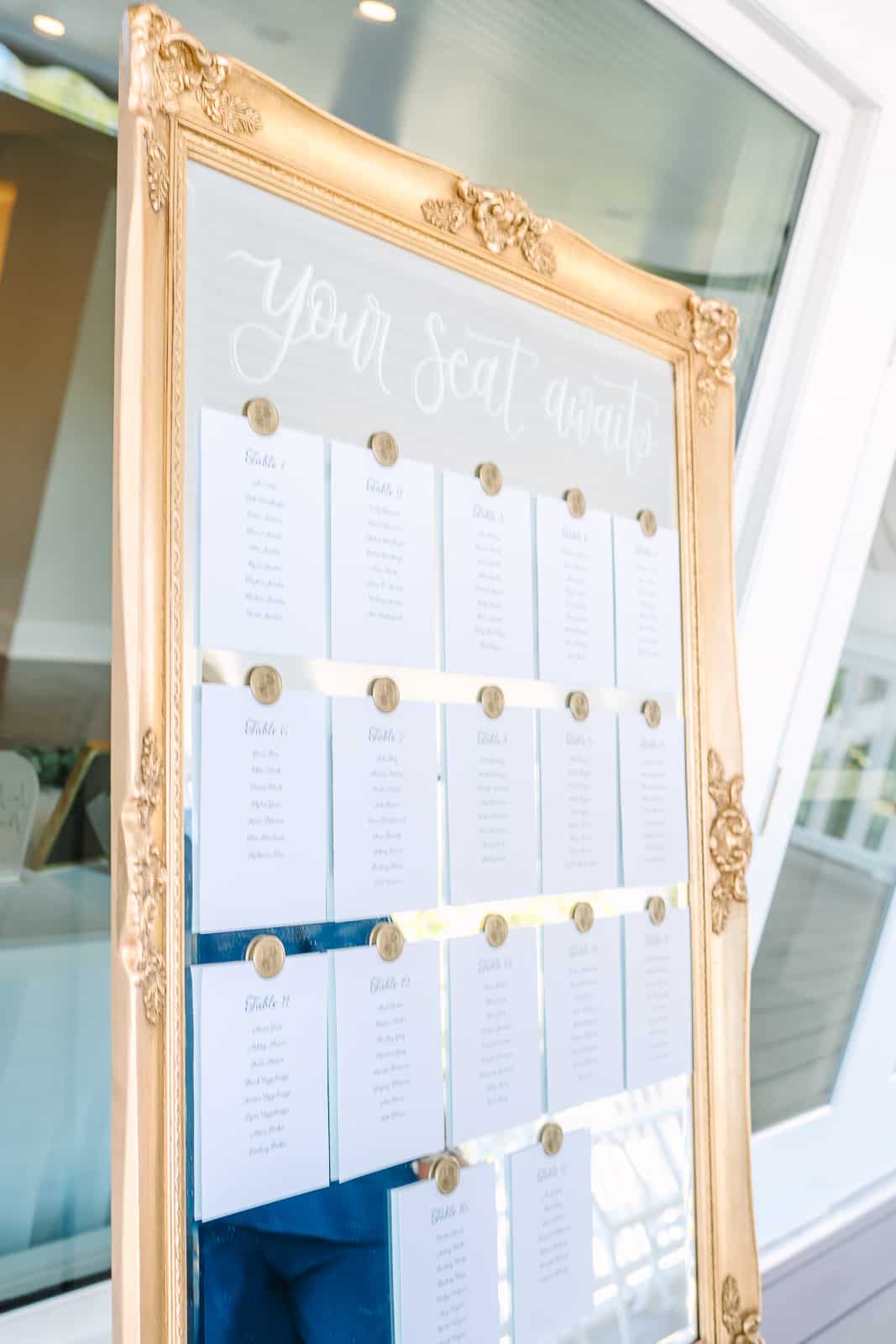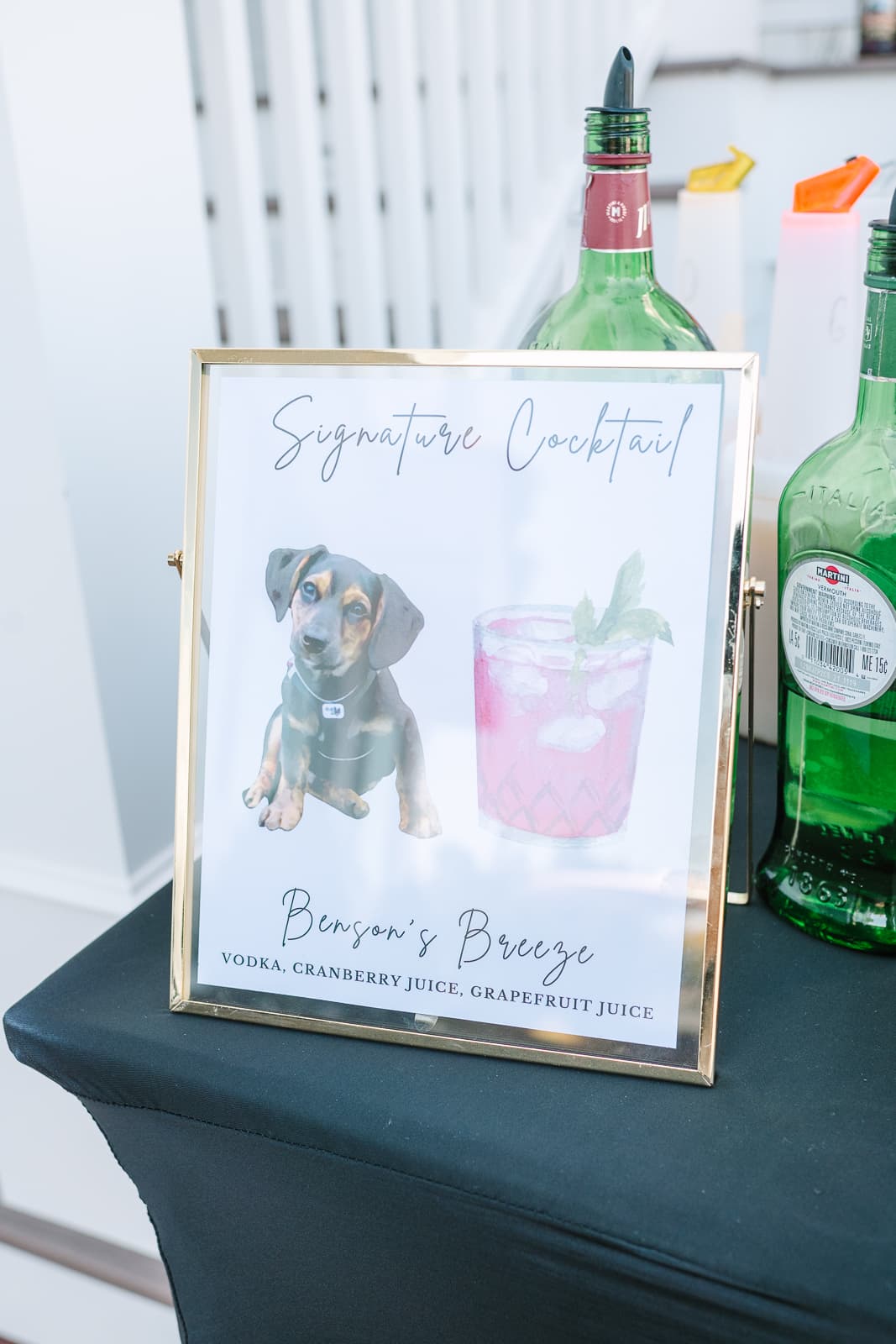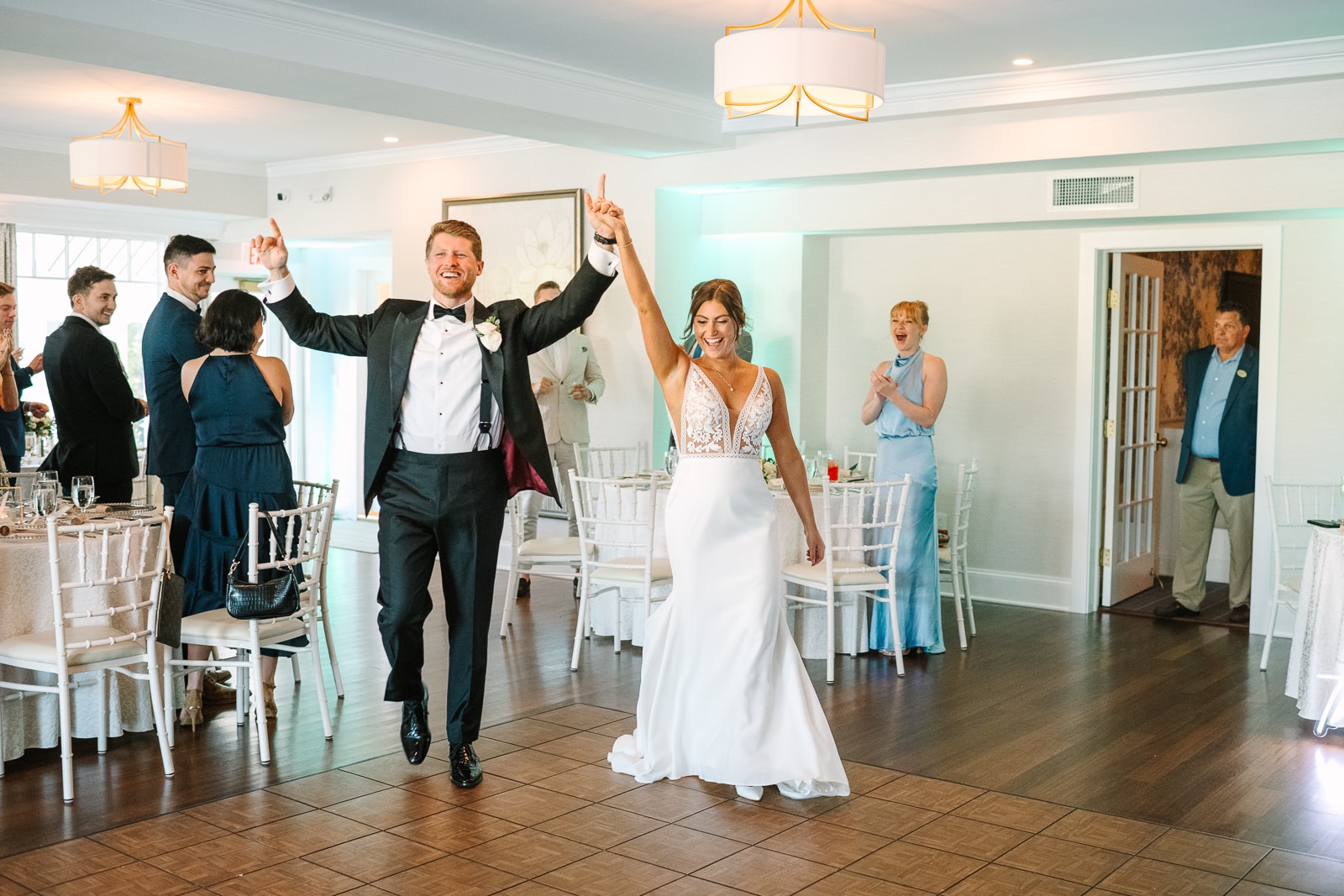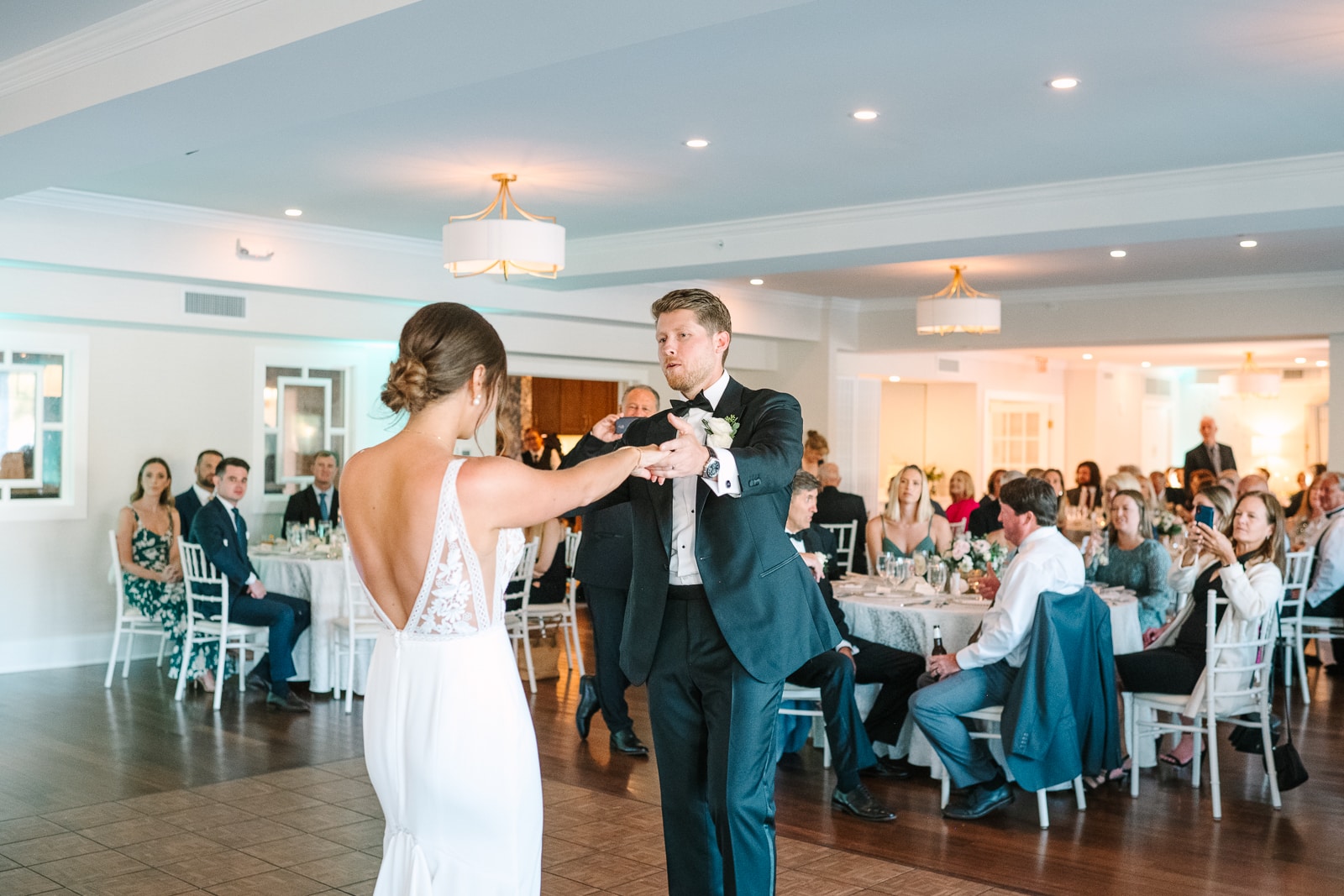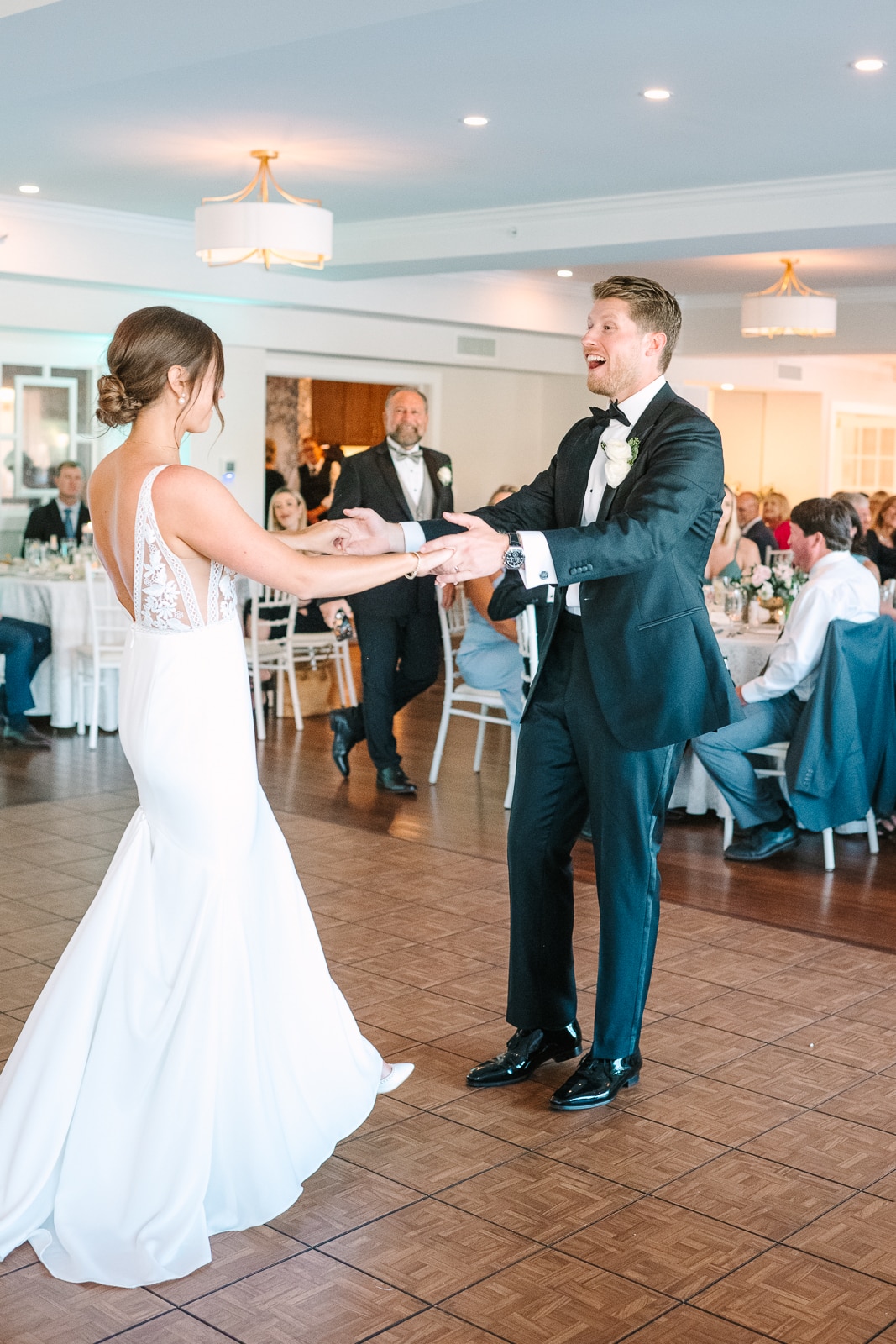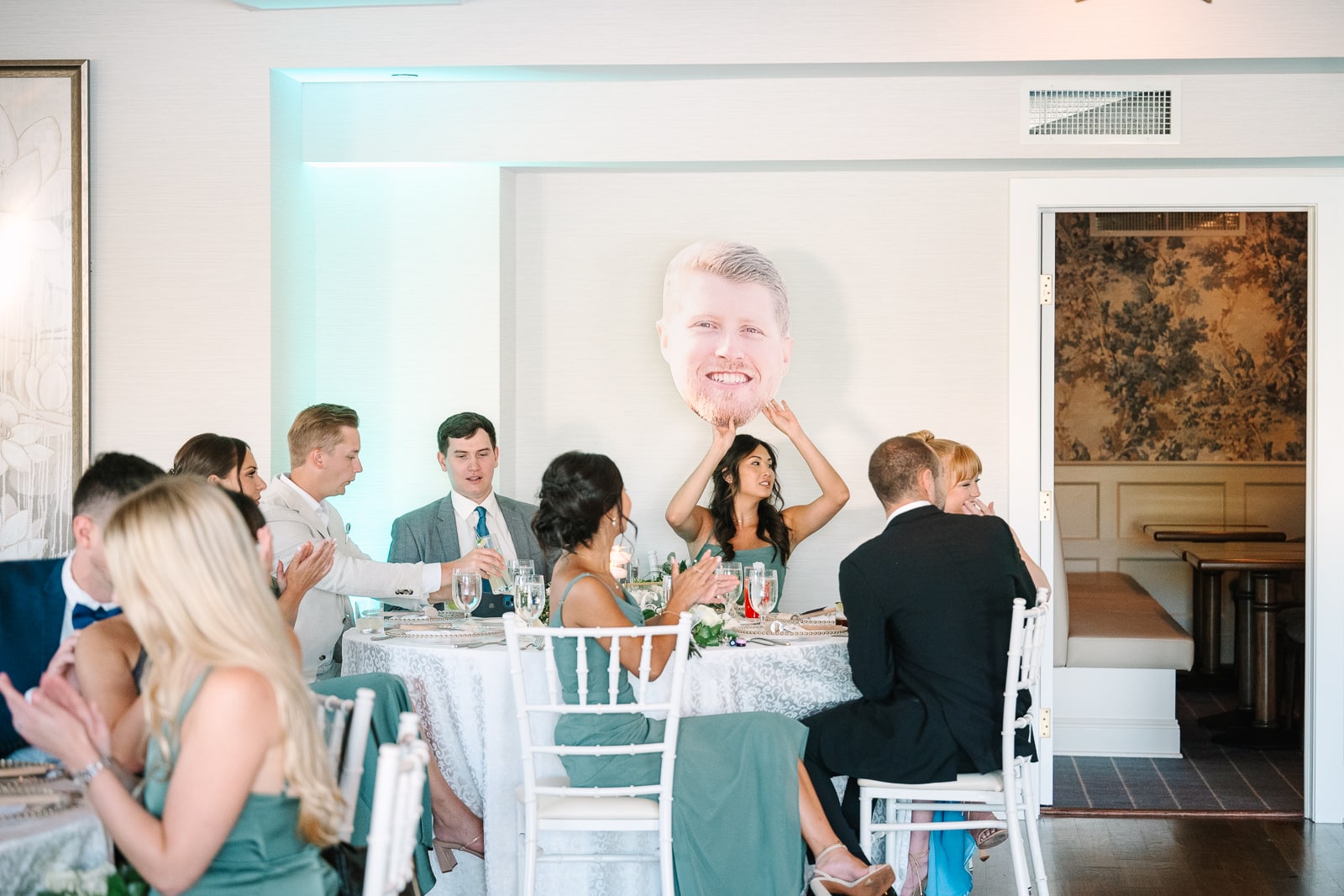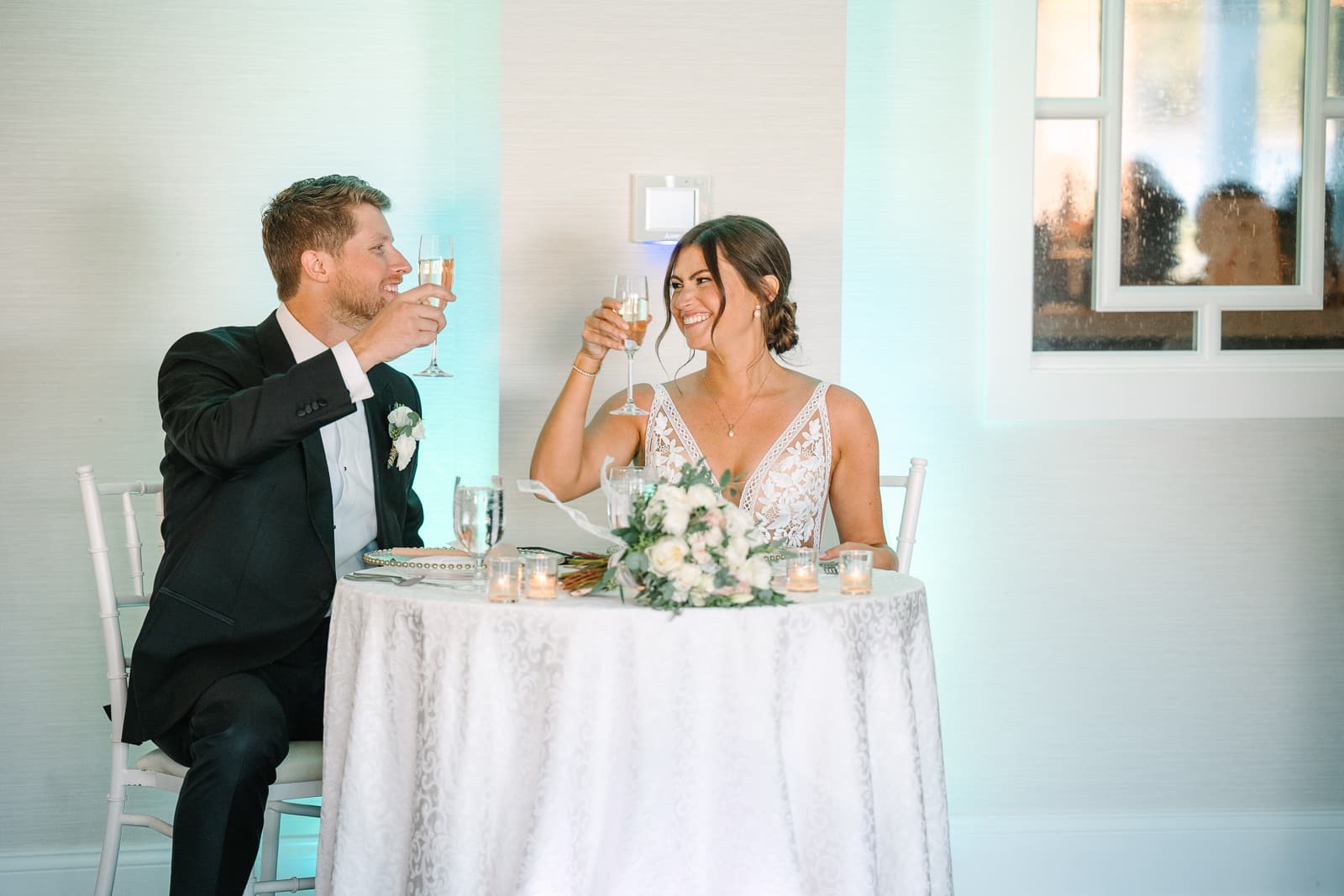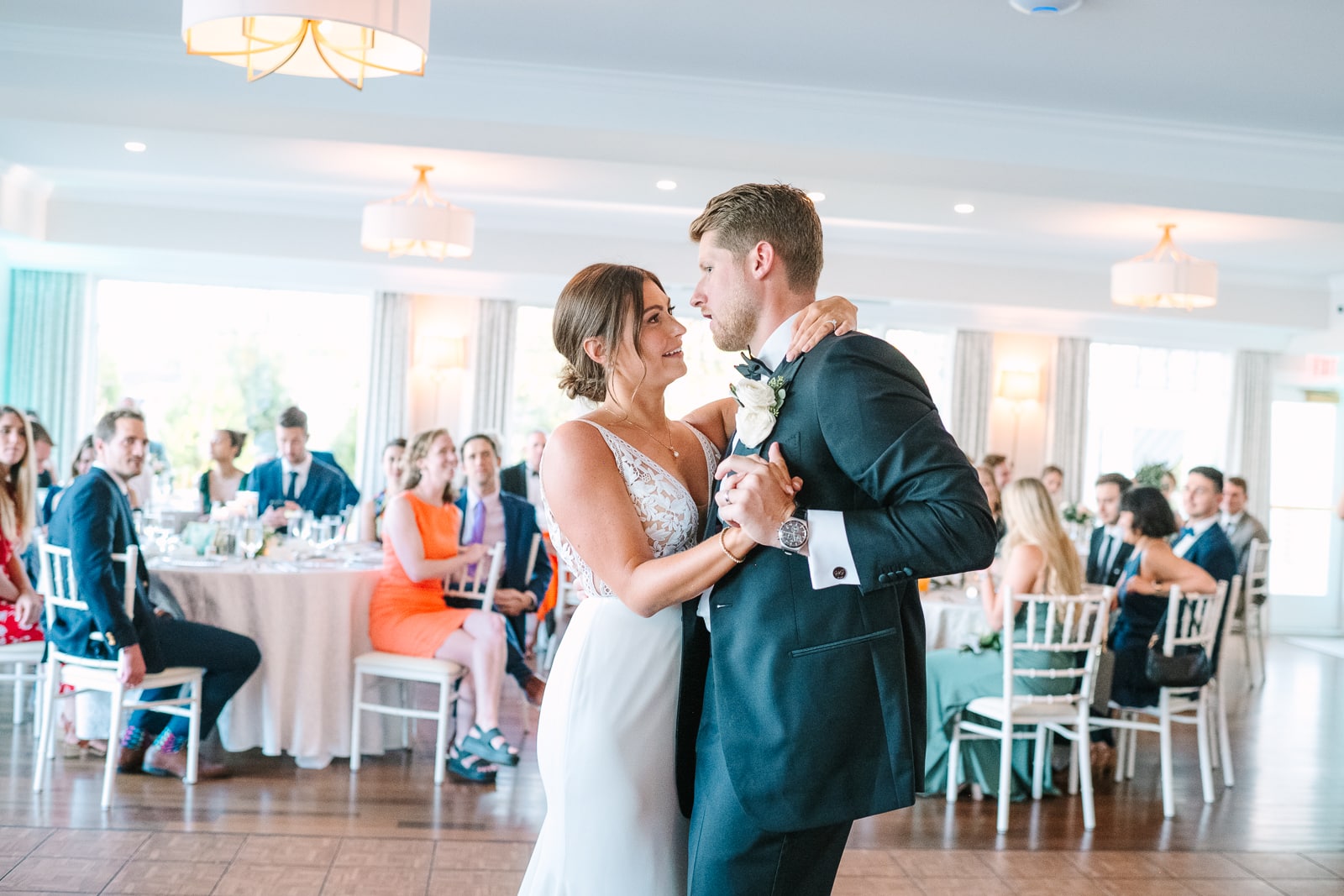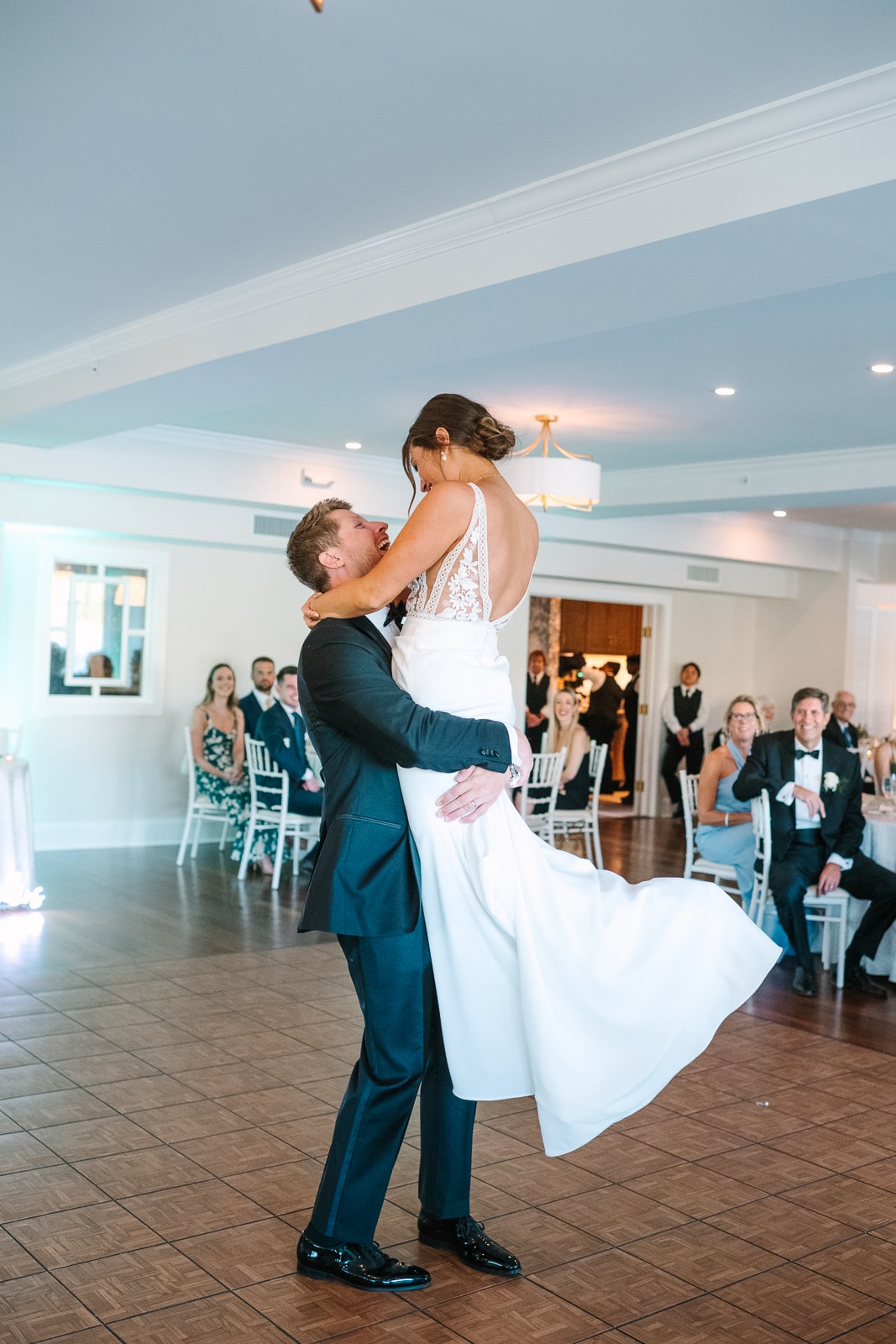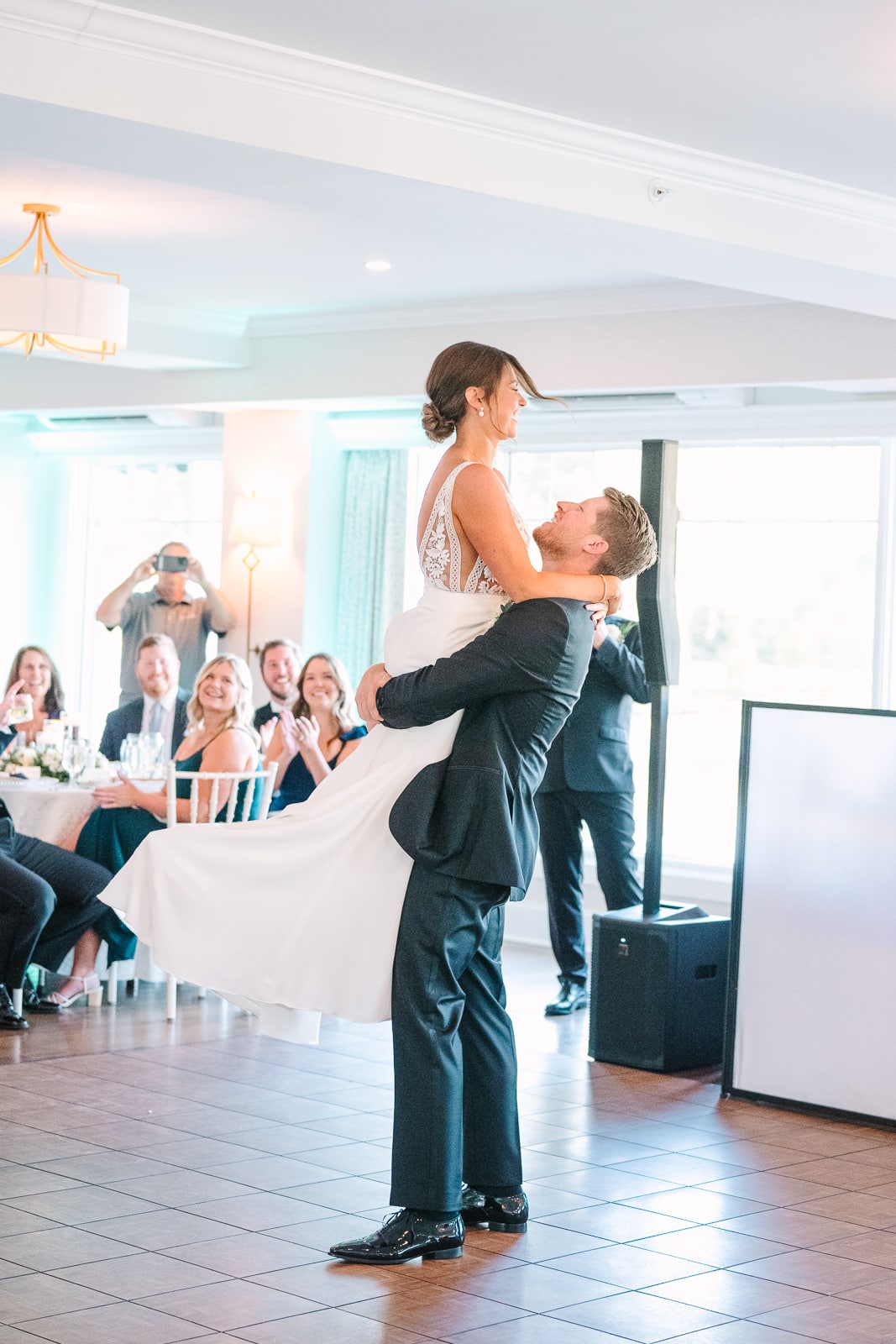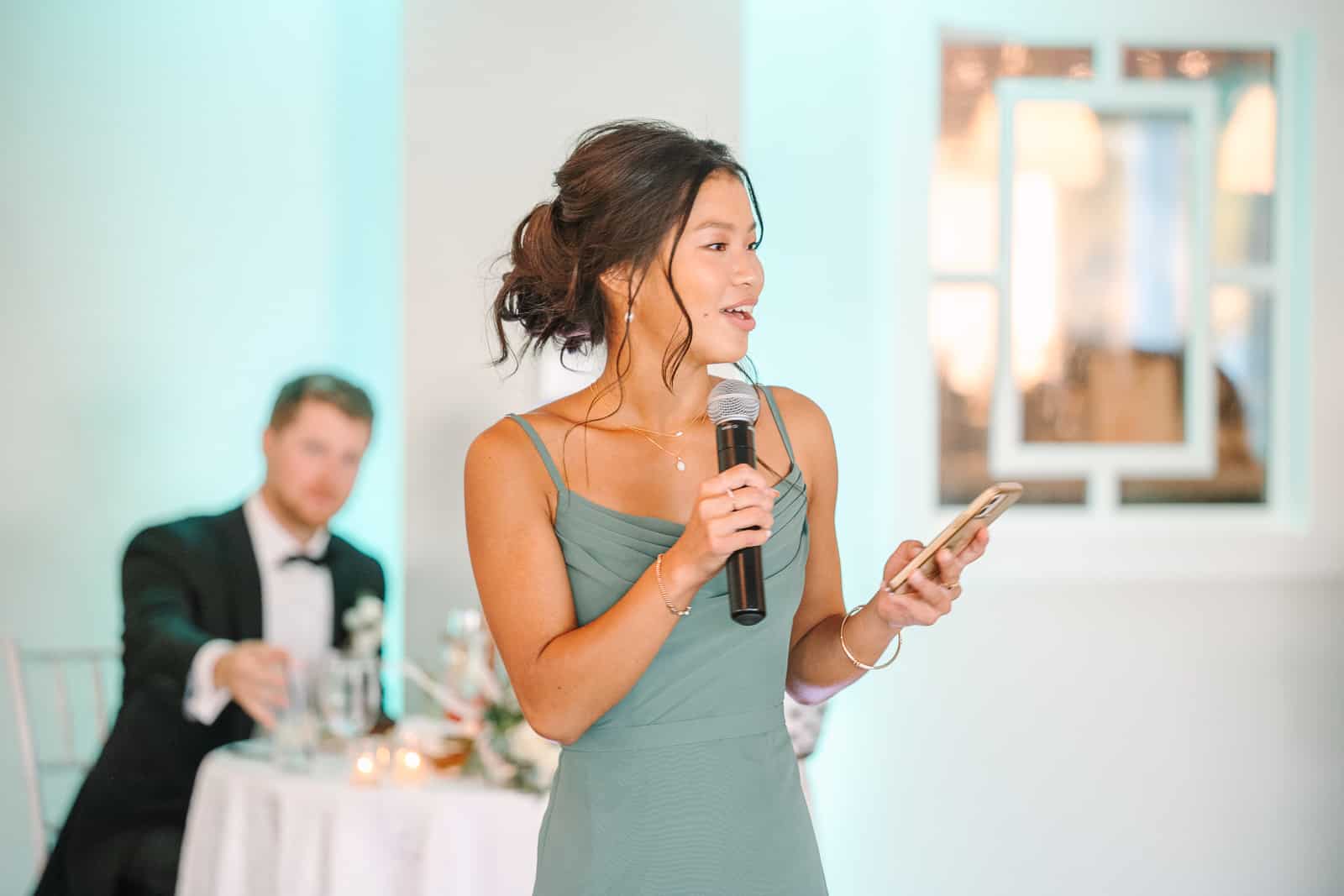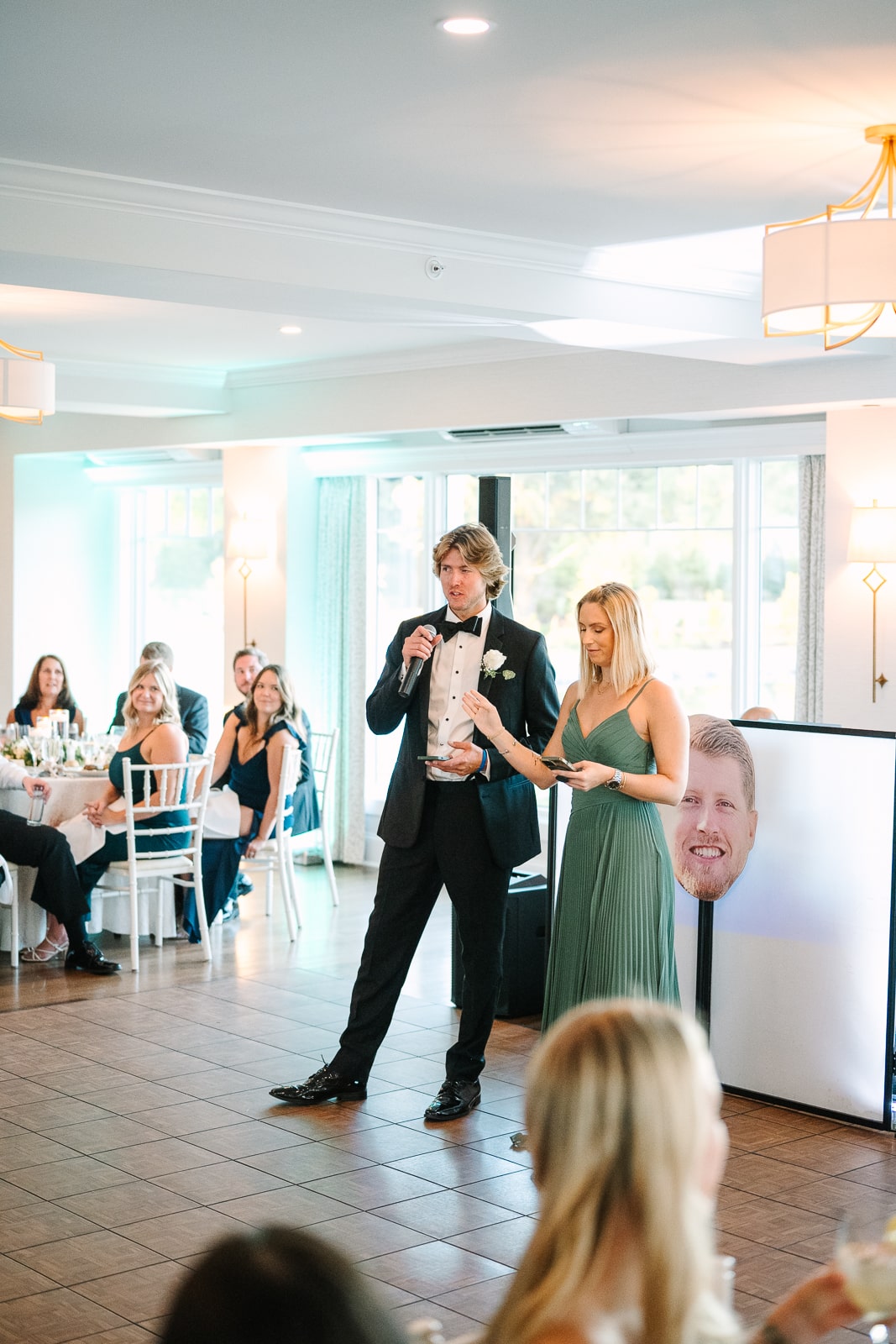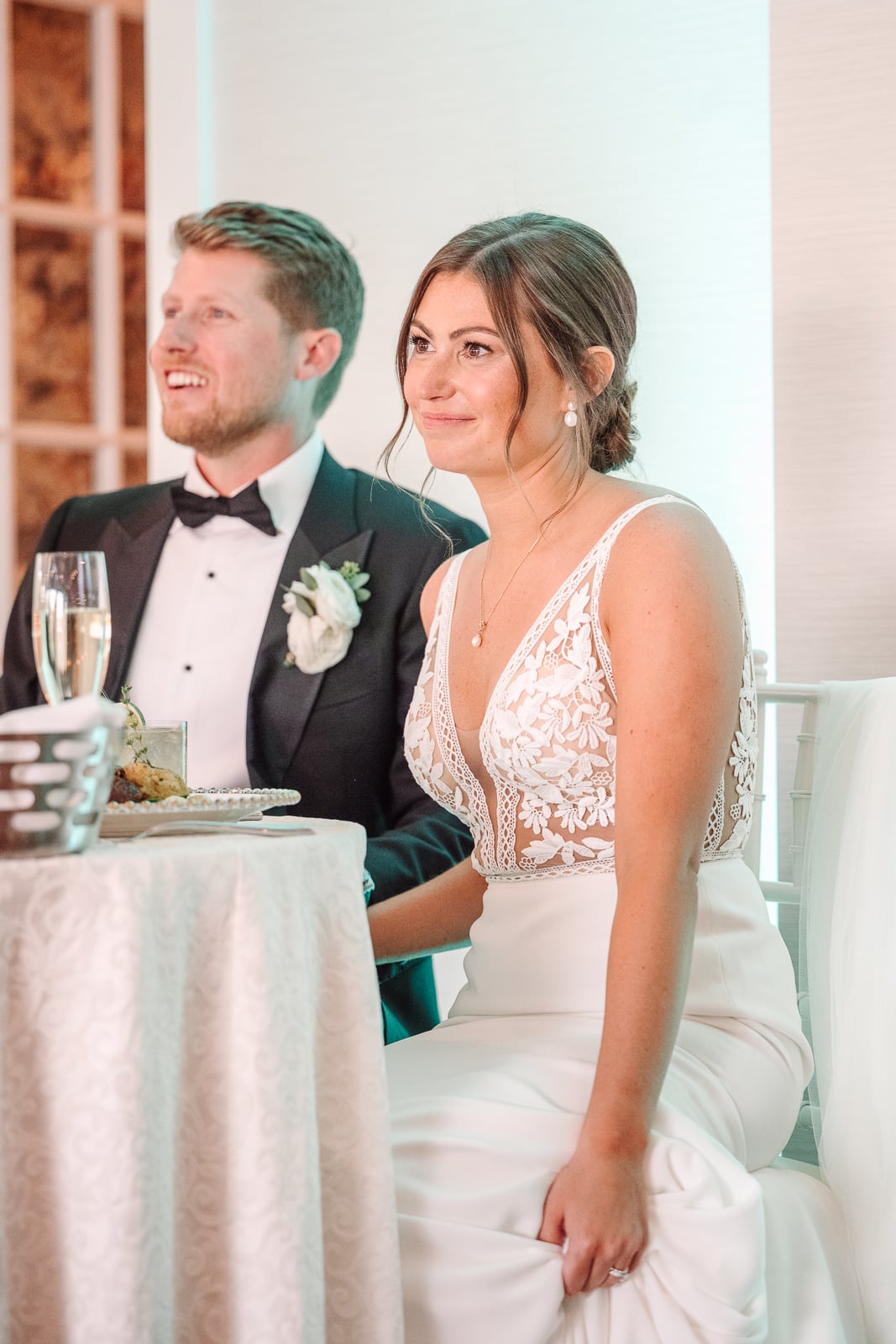 As the sun set and the stars began to twinkle, the celebration continued indoors at The Oaks. It was an evening brimming with love, laughter, and, of course, dancing! The joyous atmosphere was infectious, and our cameras were there to immortalize every unforgettable moment as Hannah and Scott danced the night away, enveloped by the warmth of their nearest and dearest.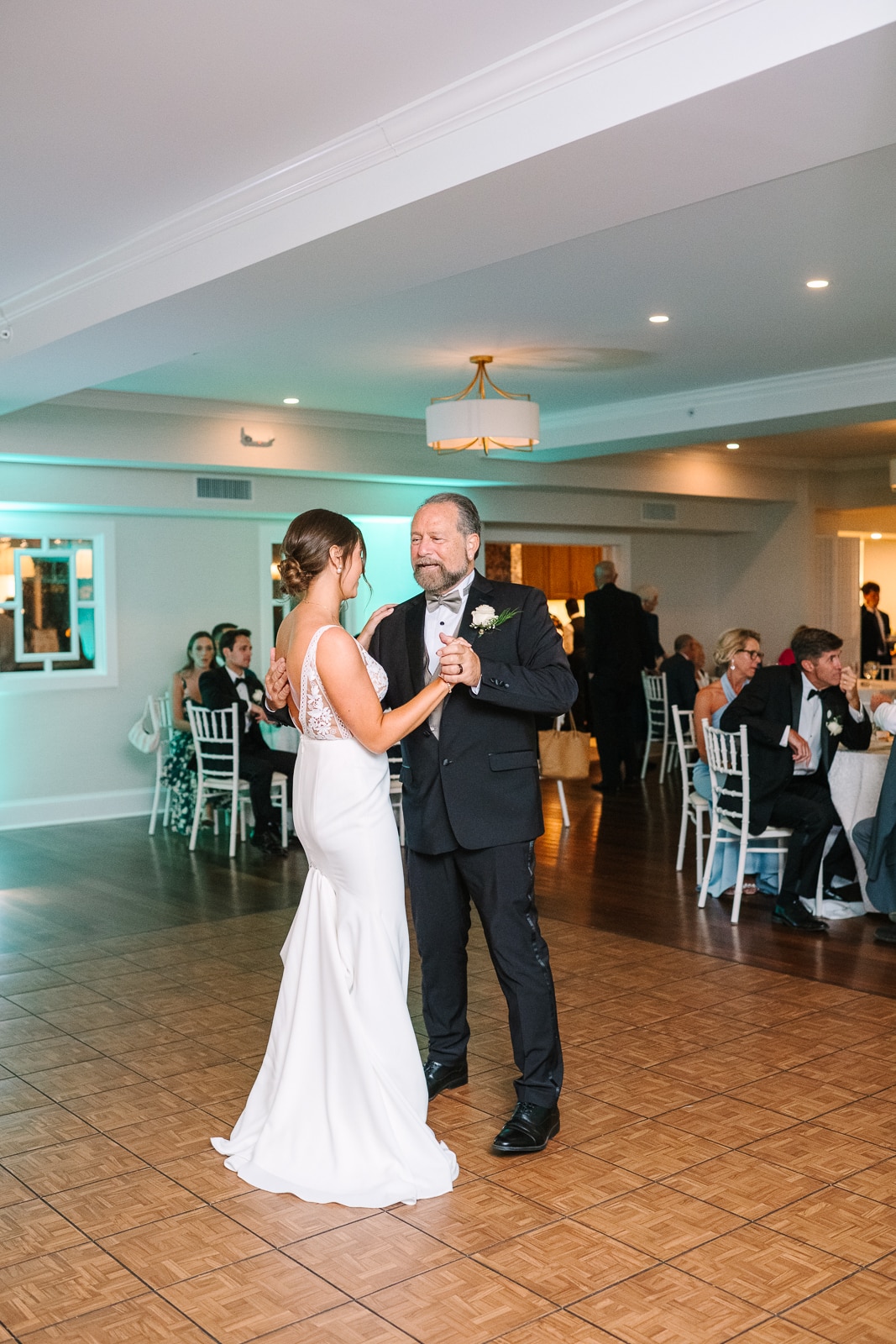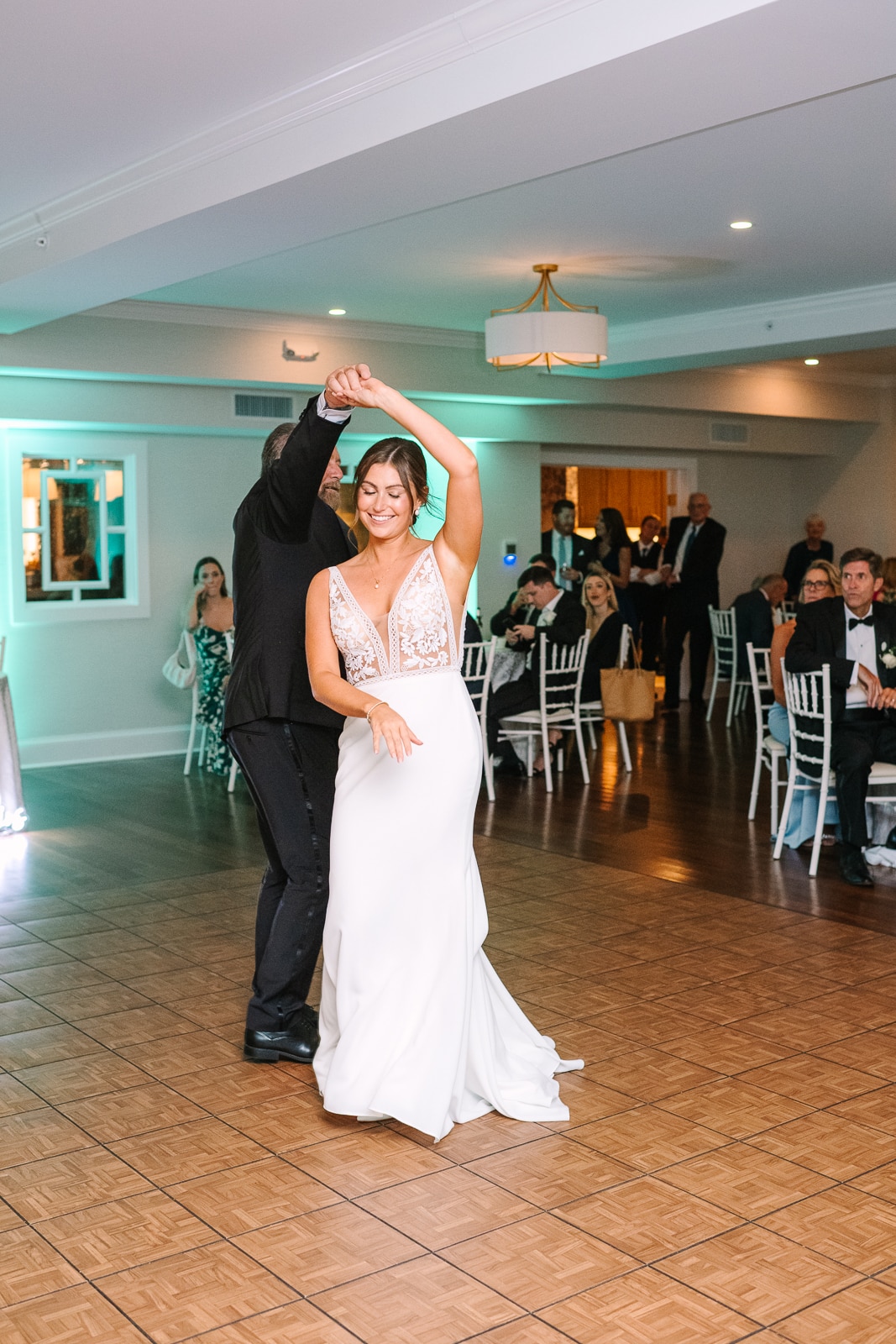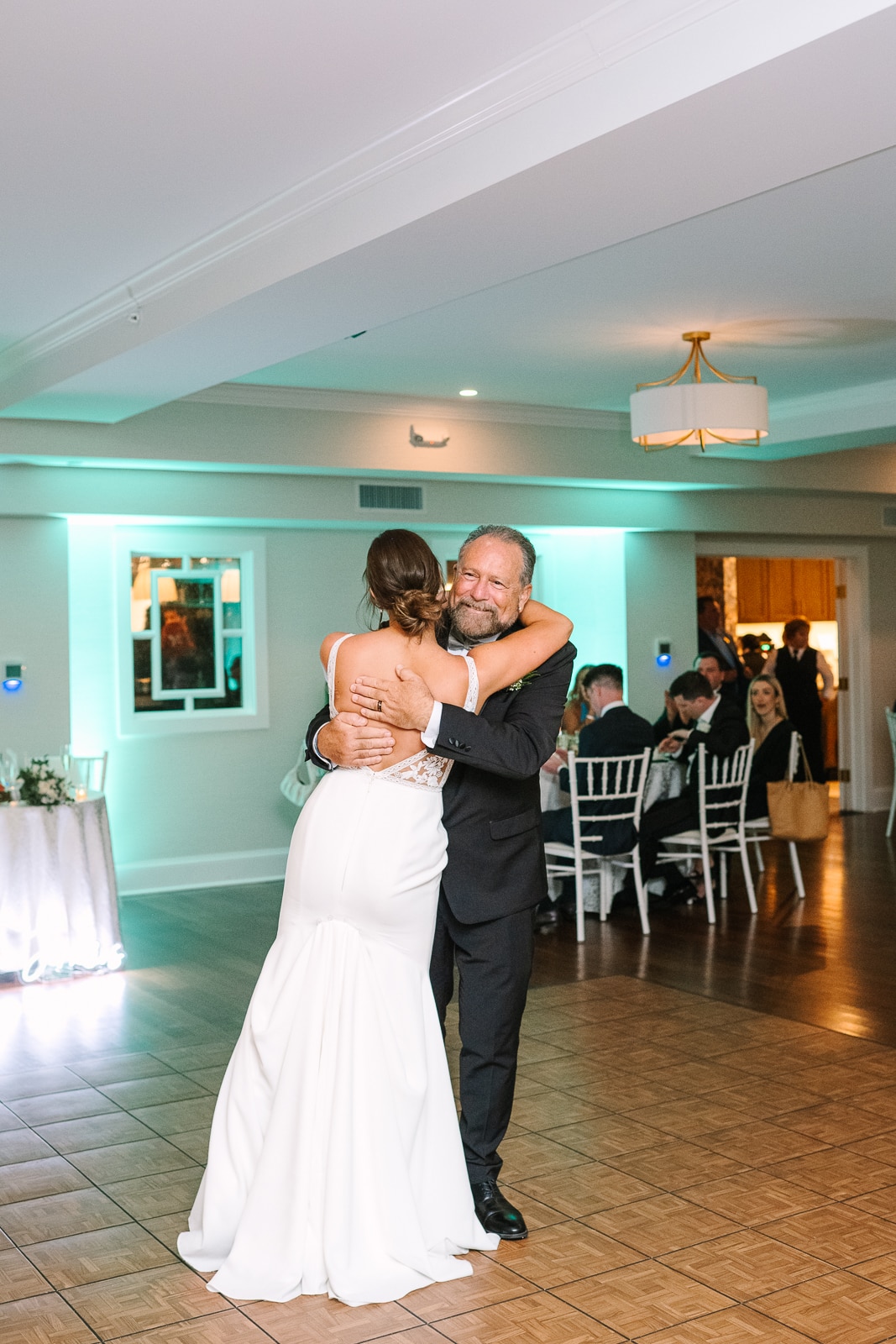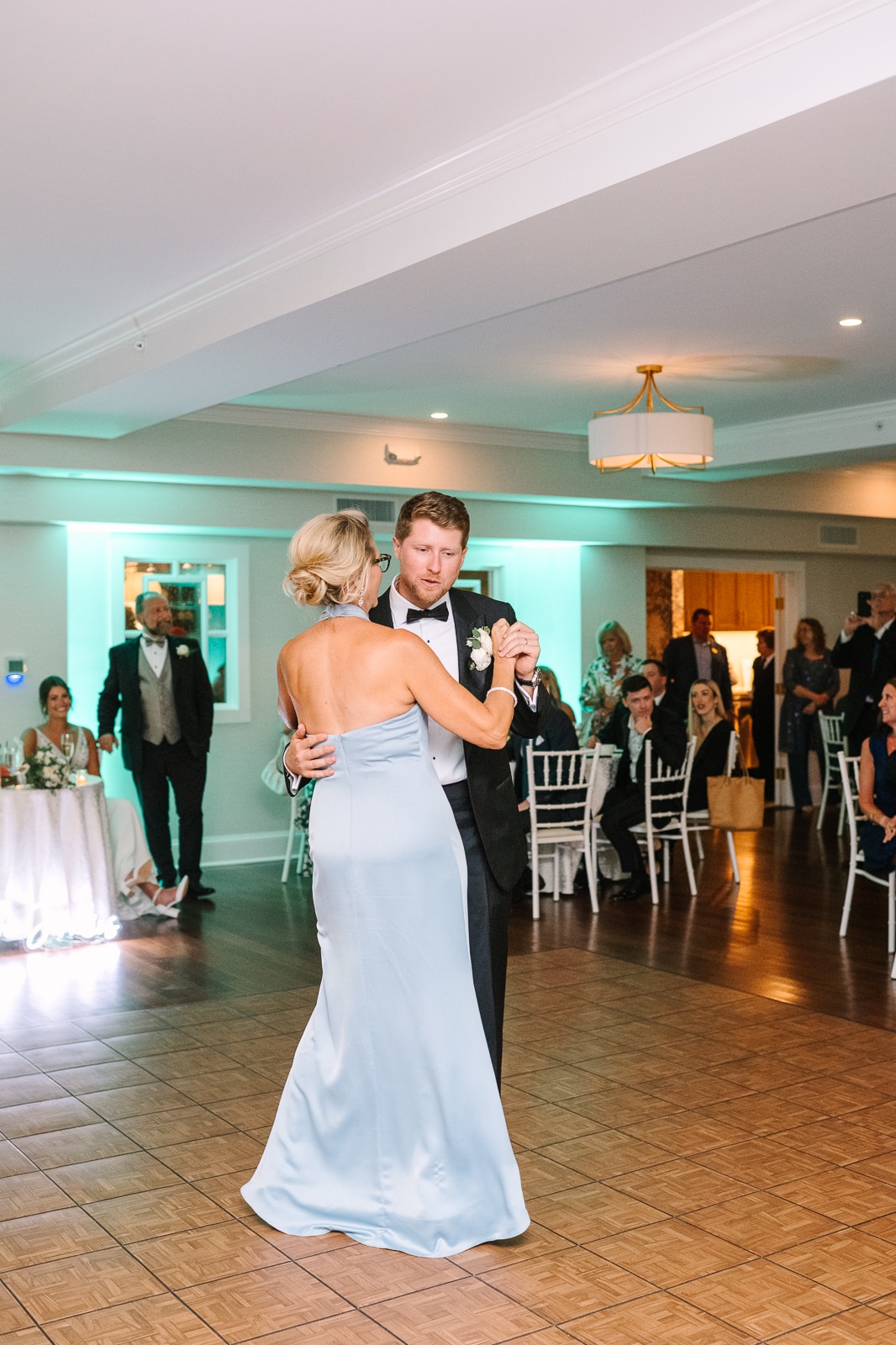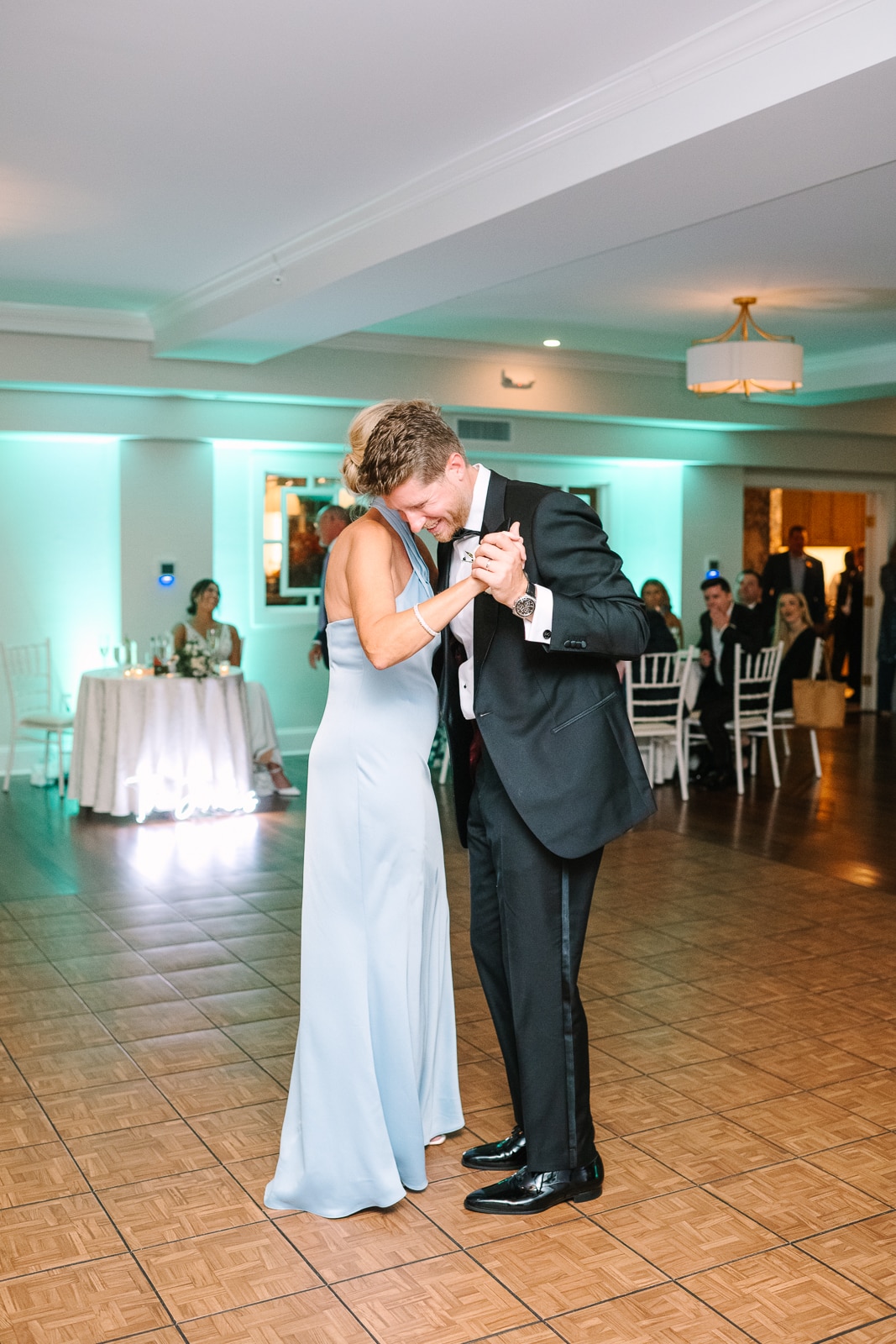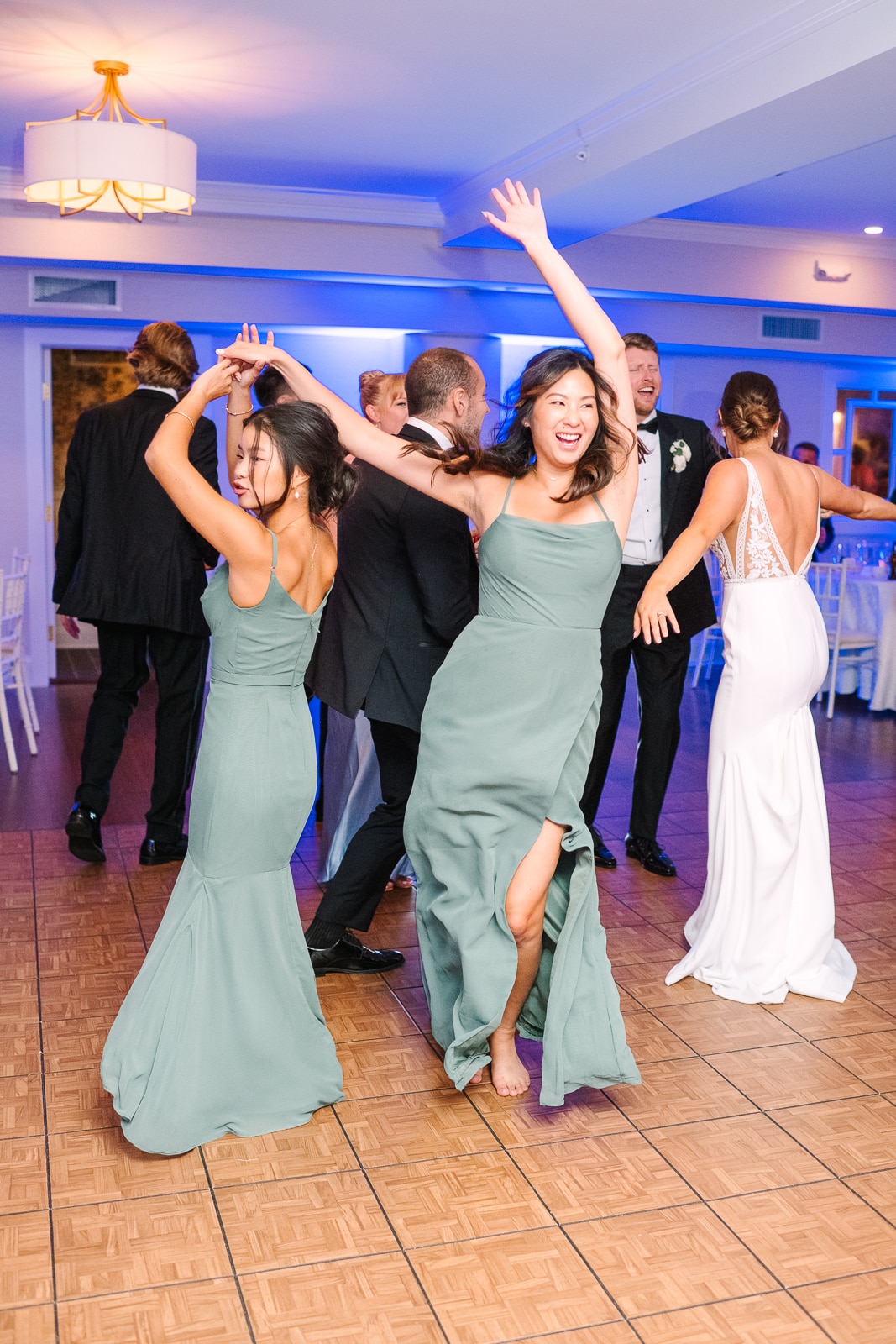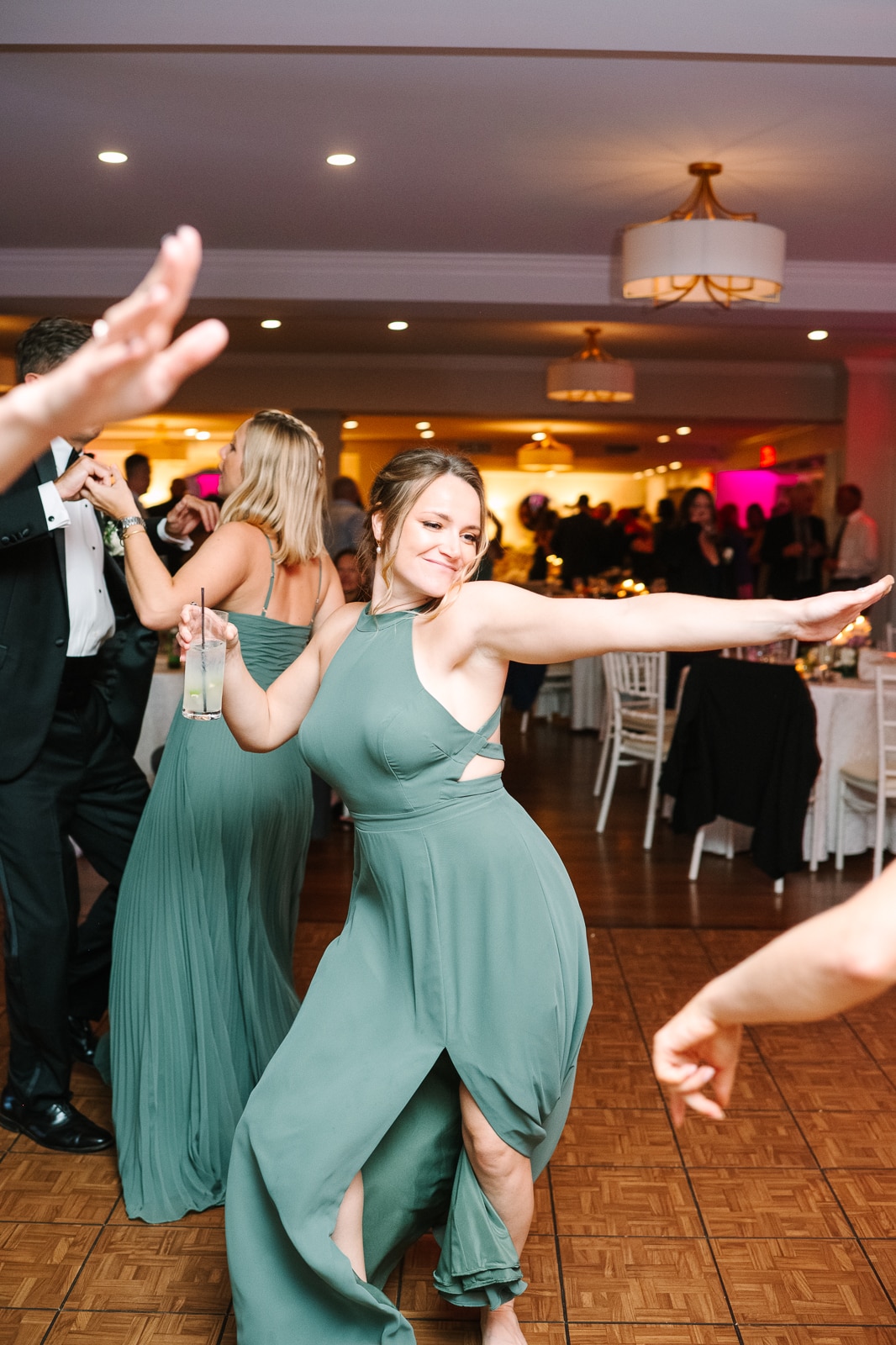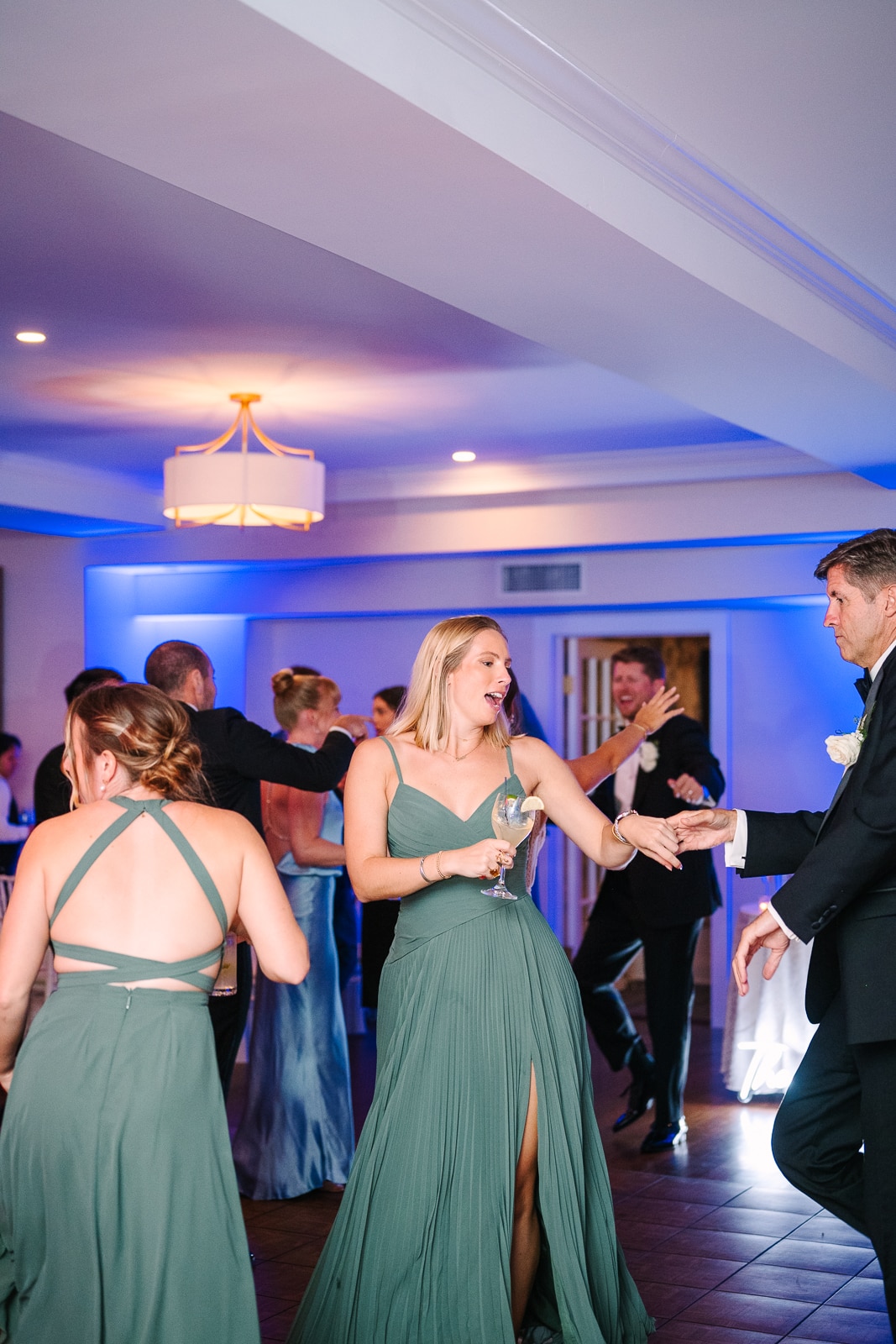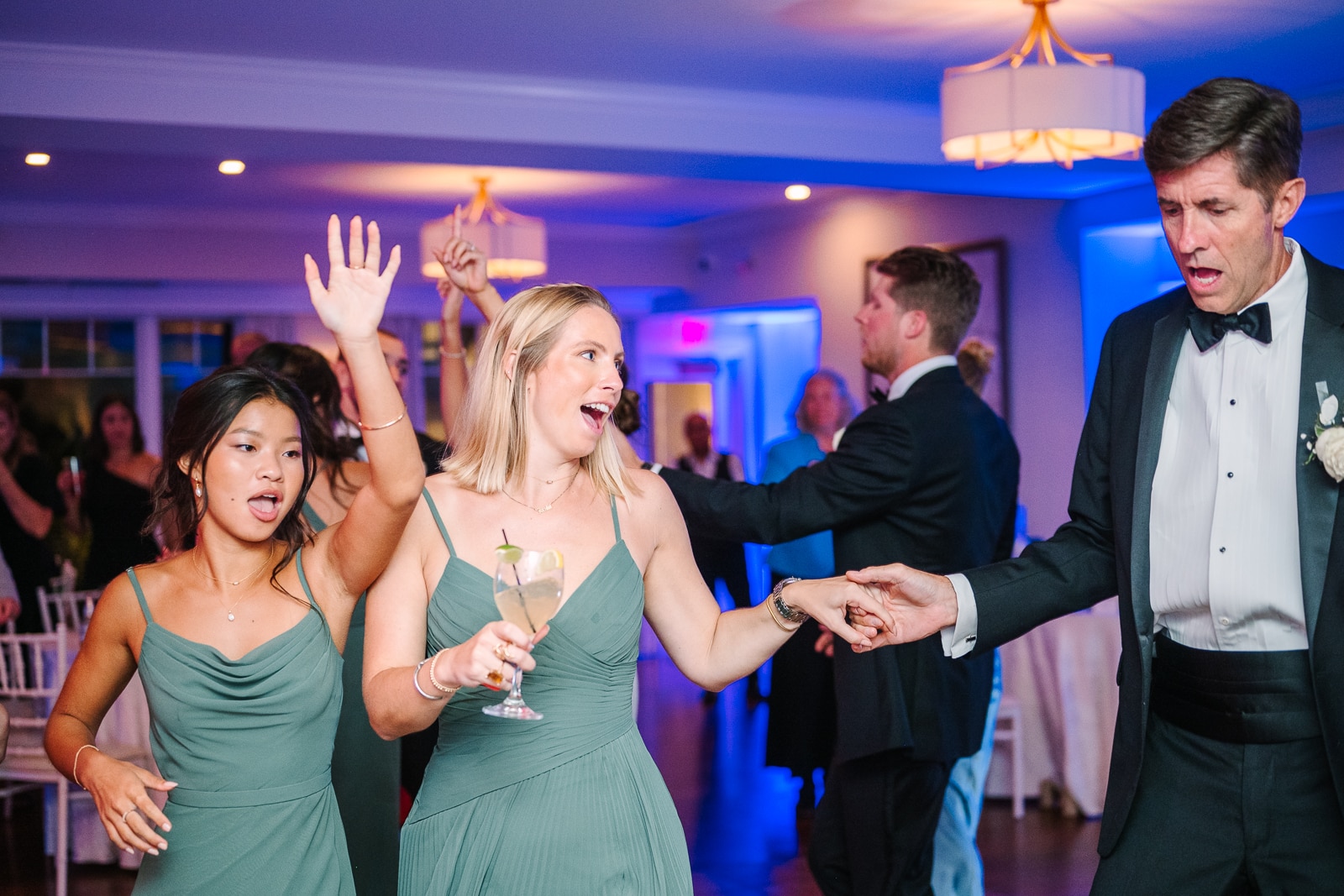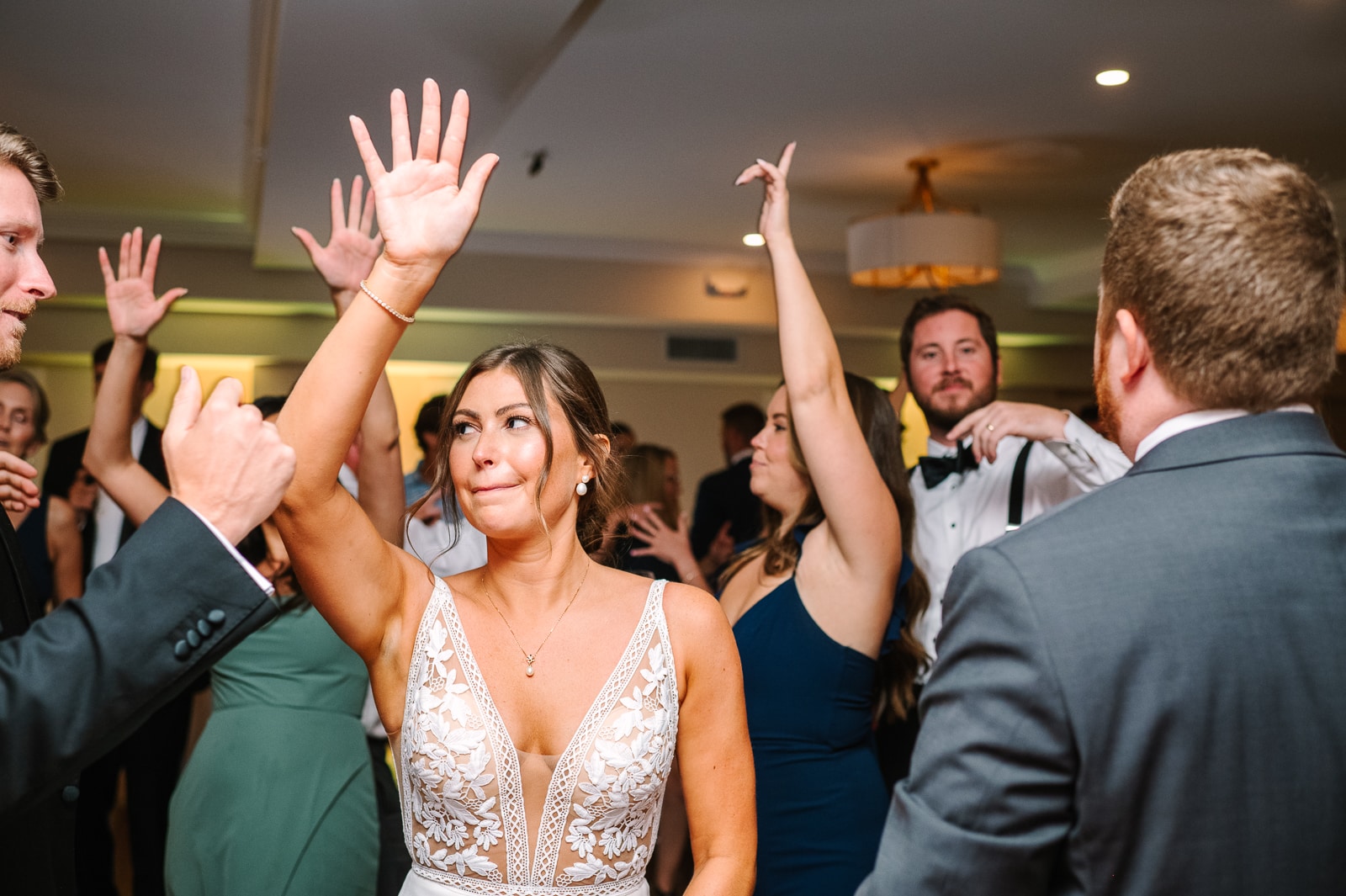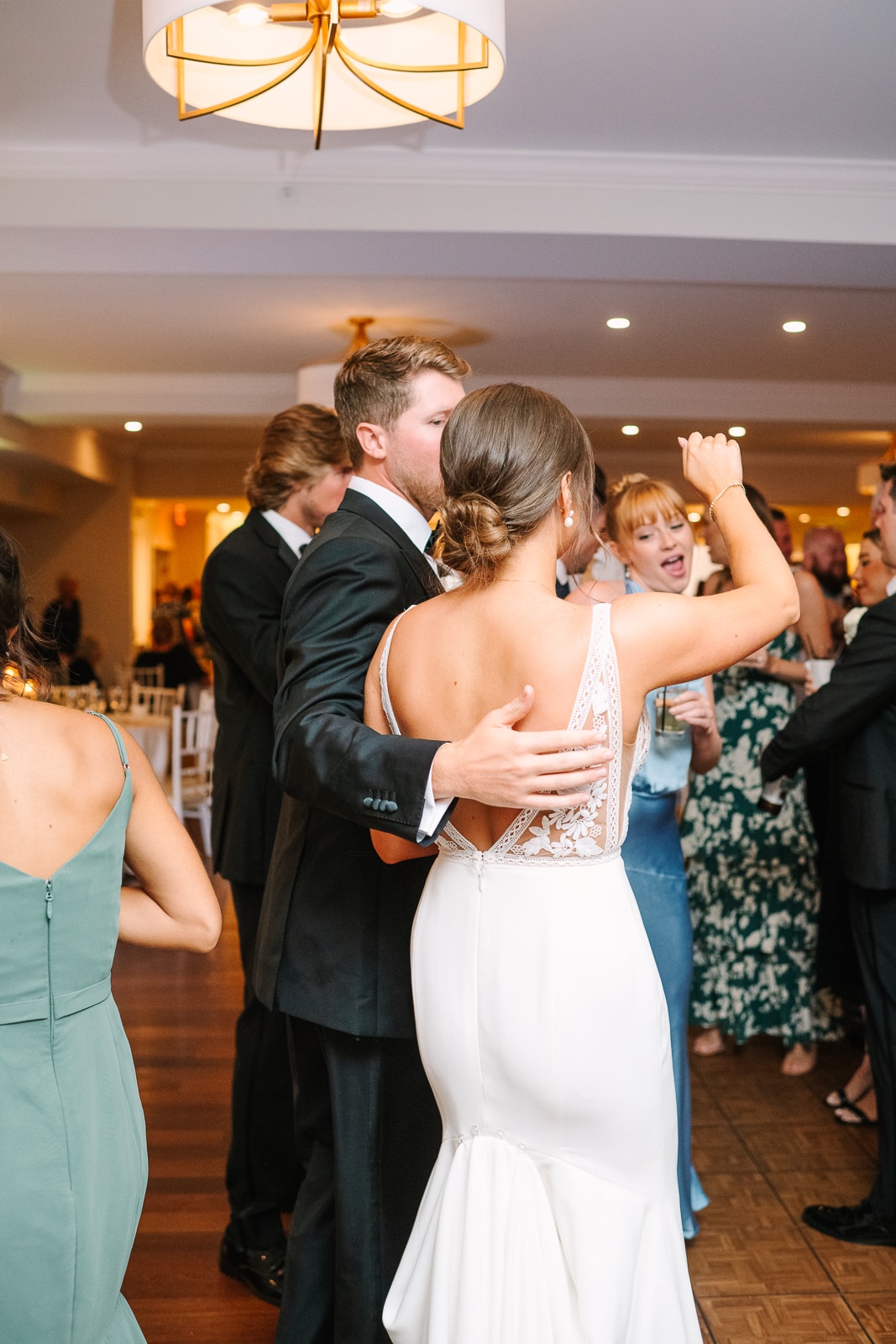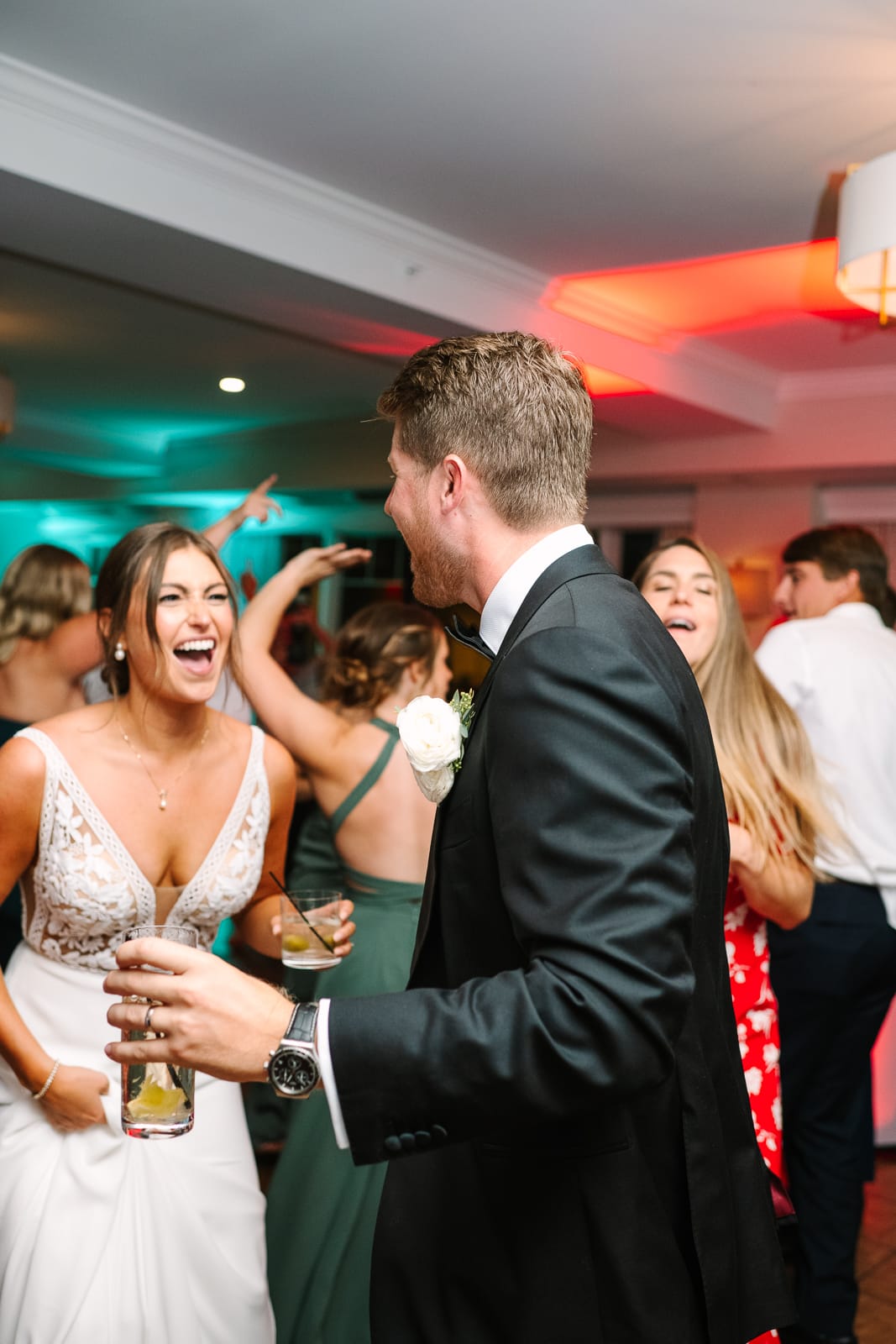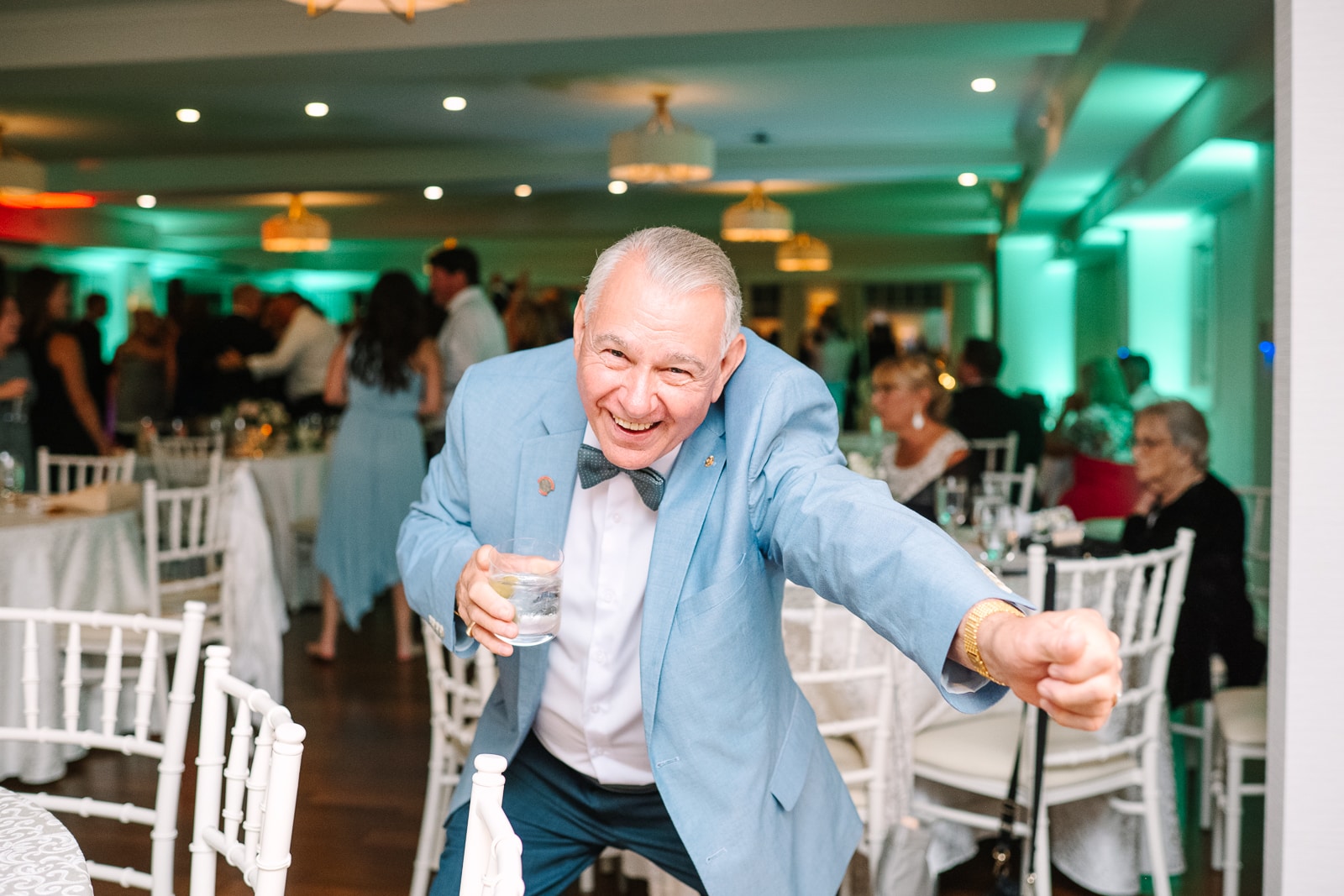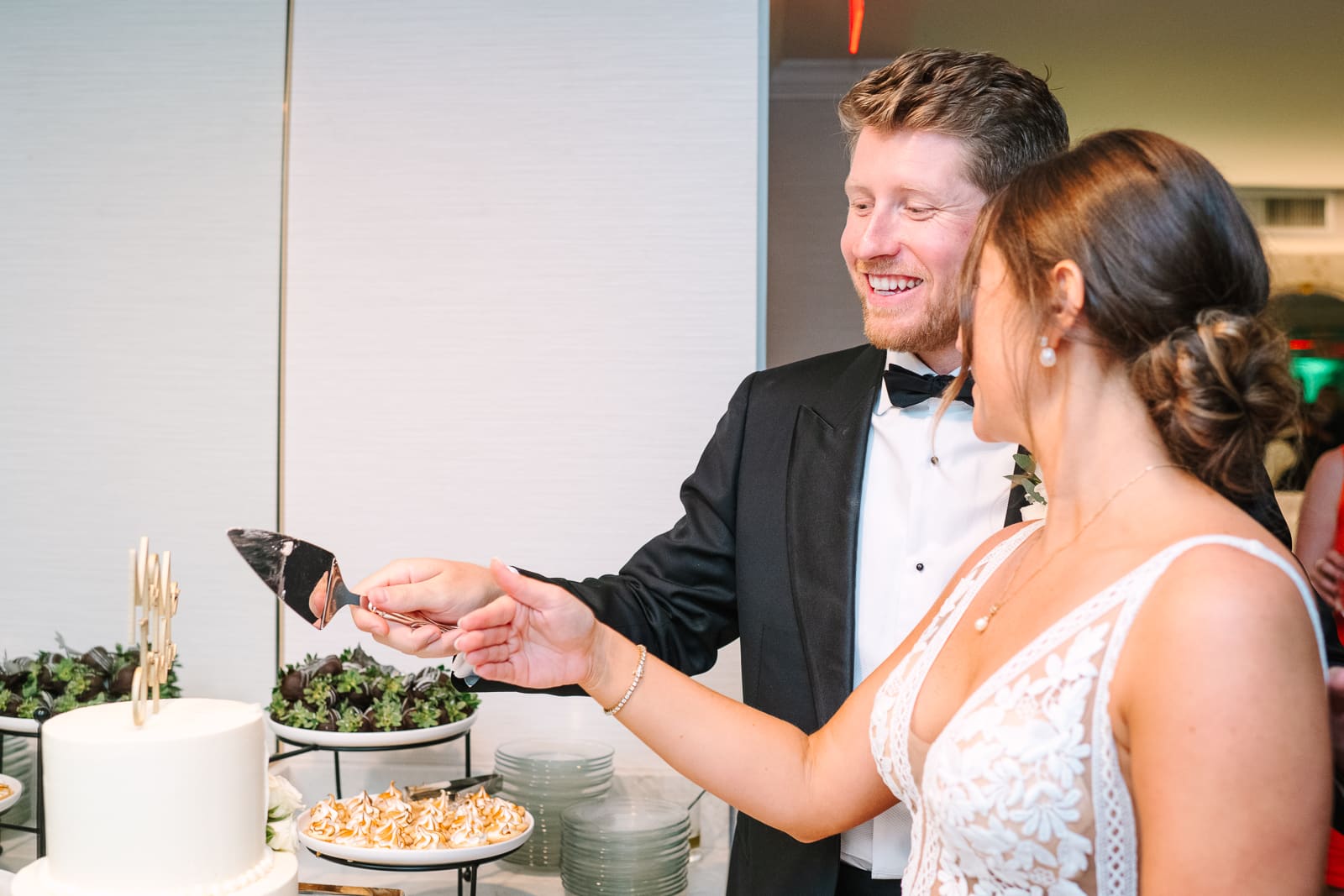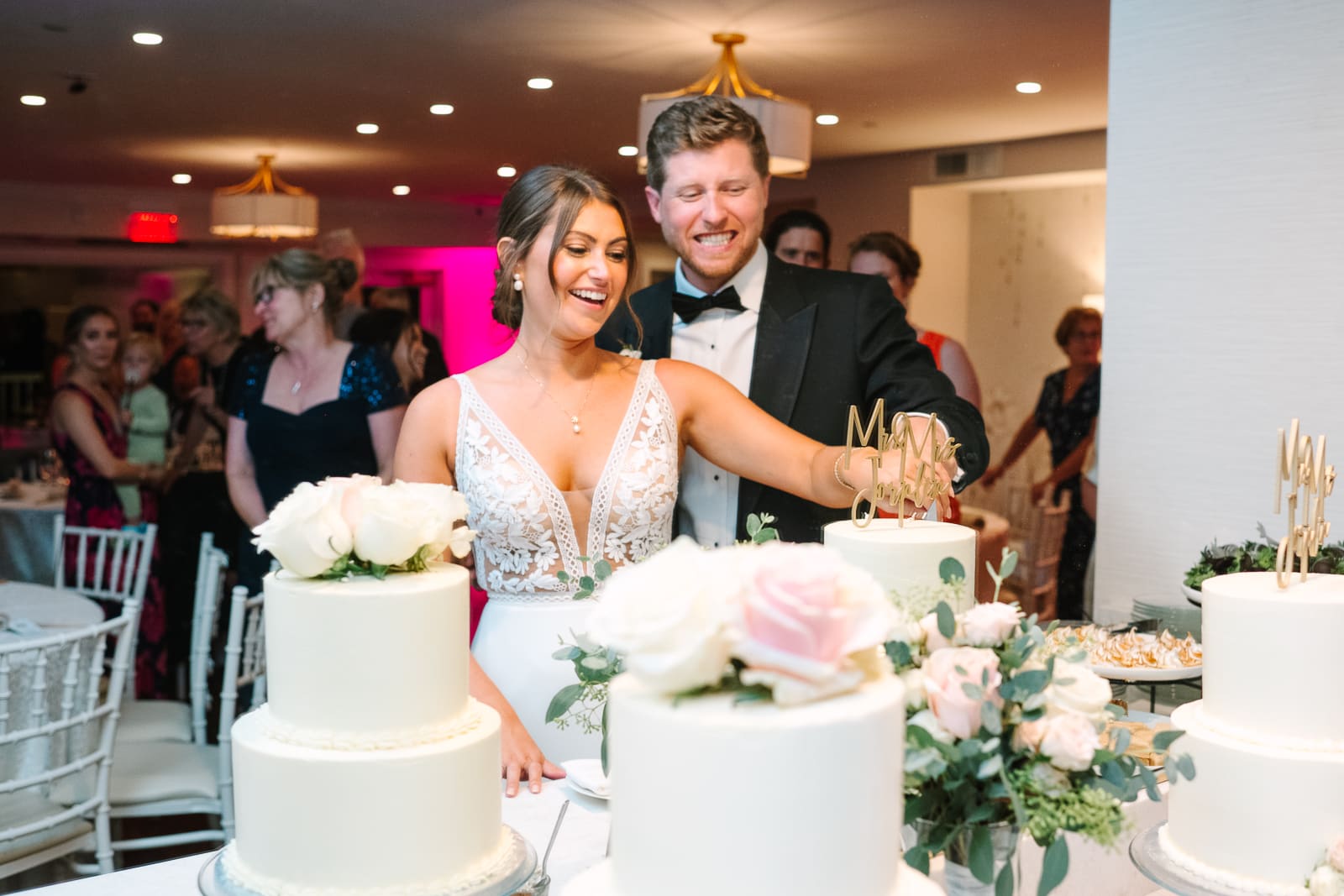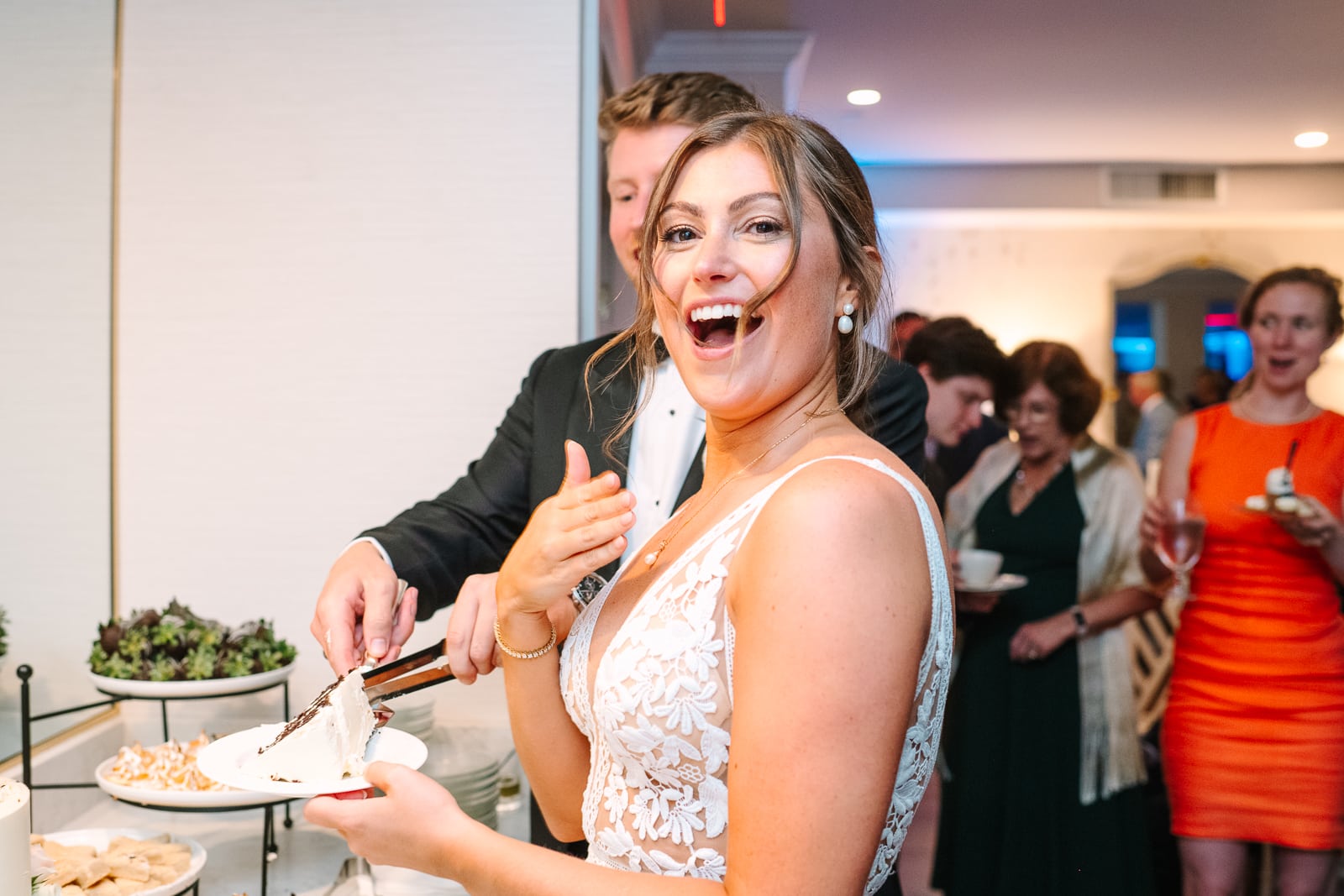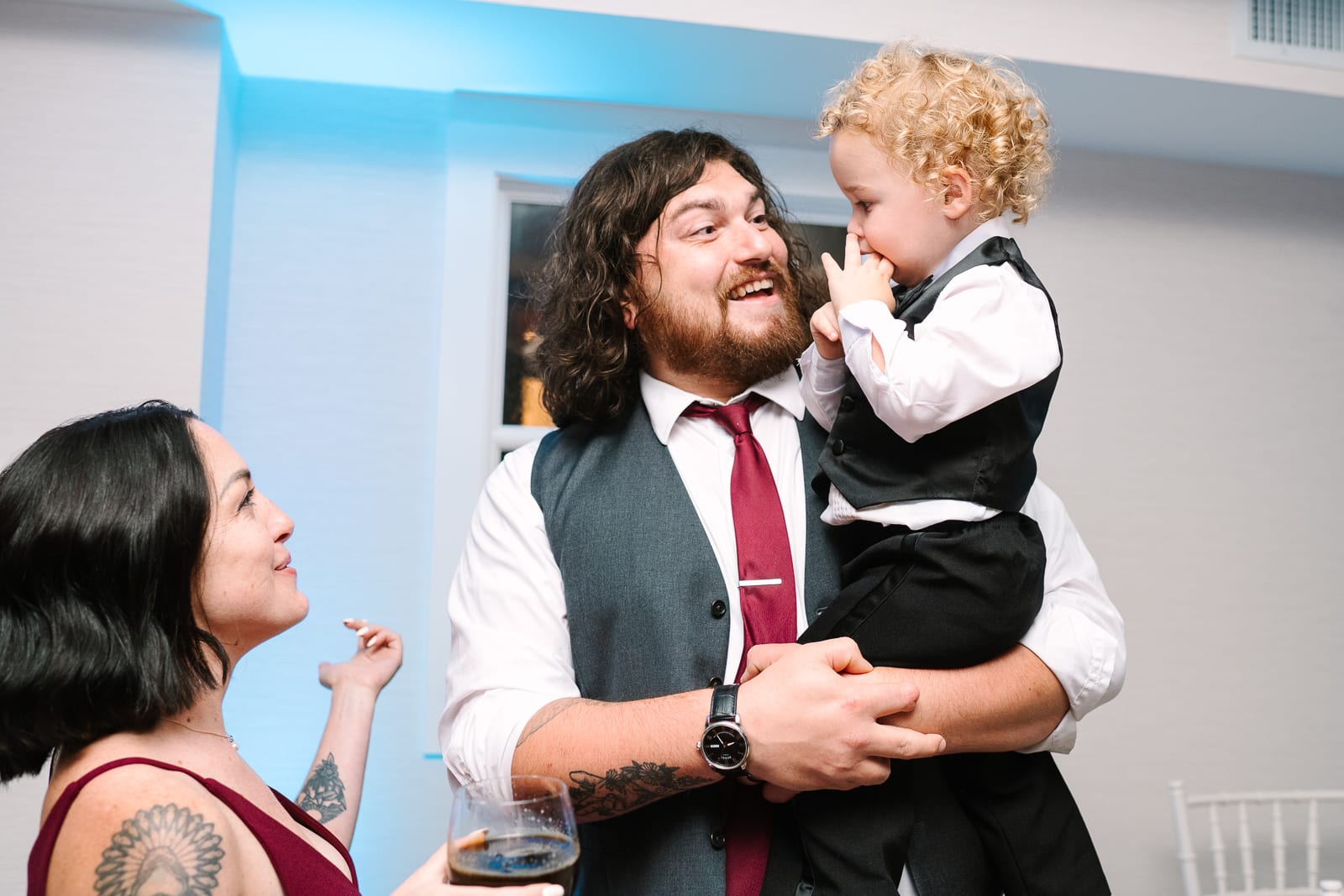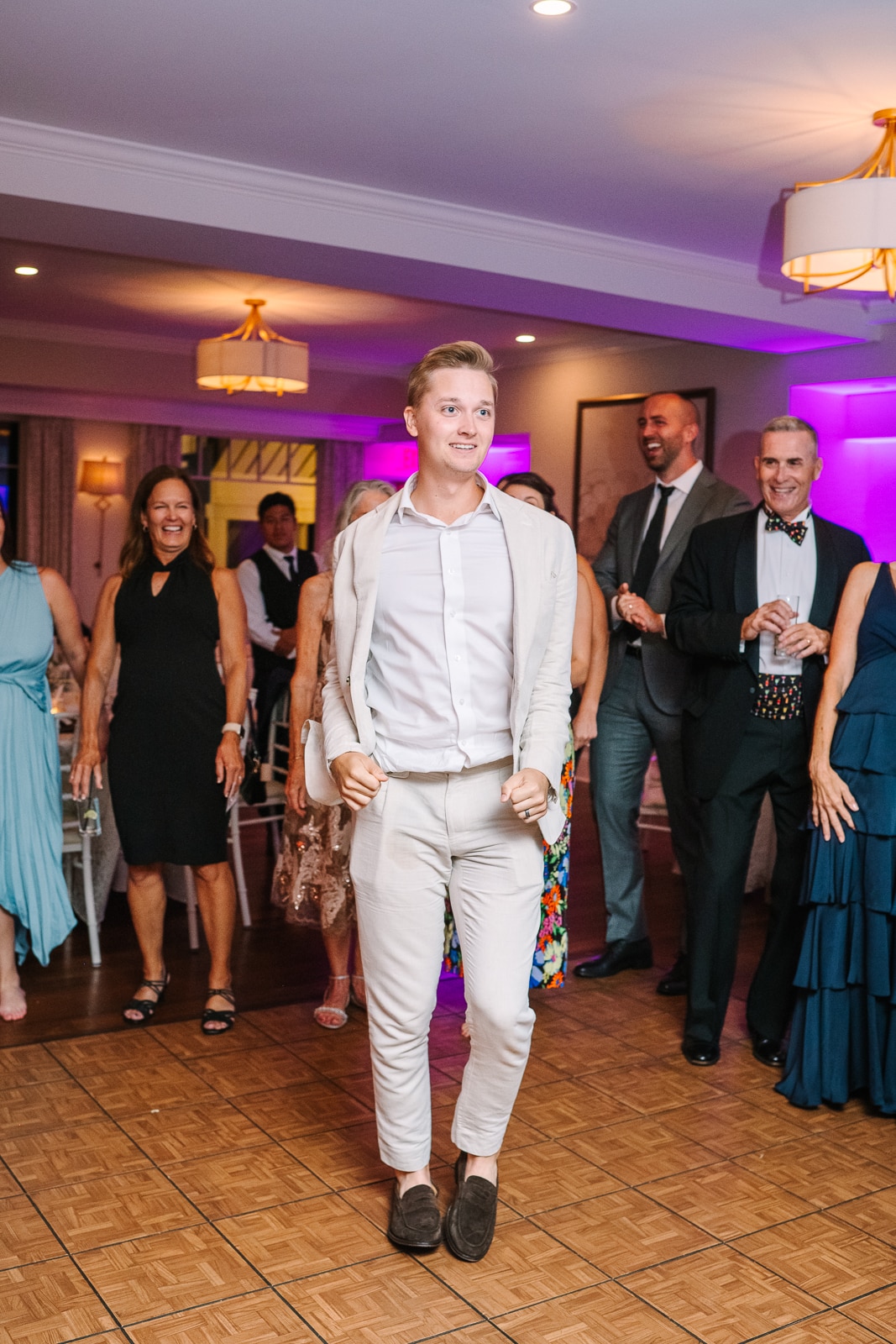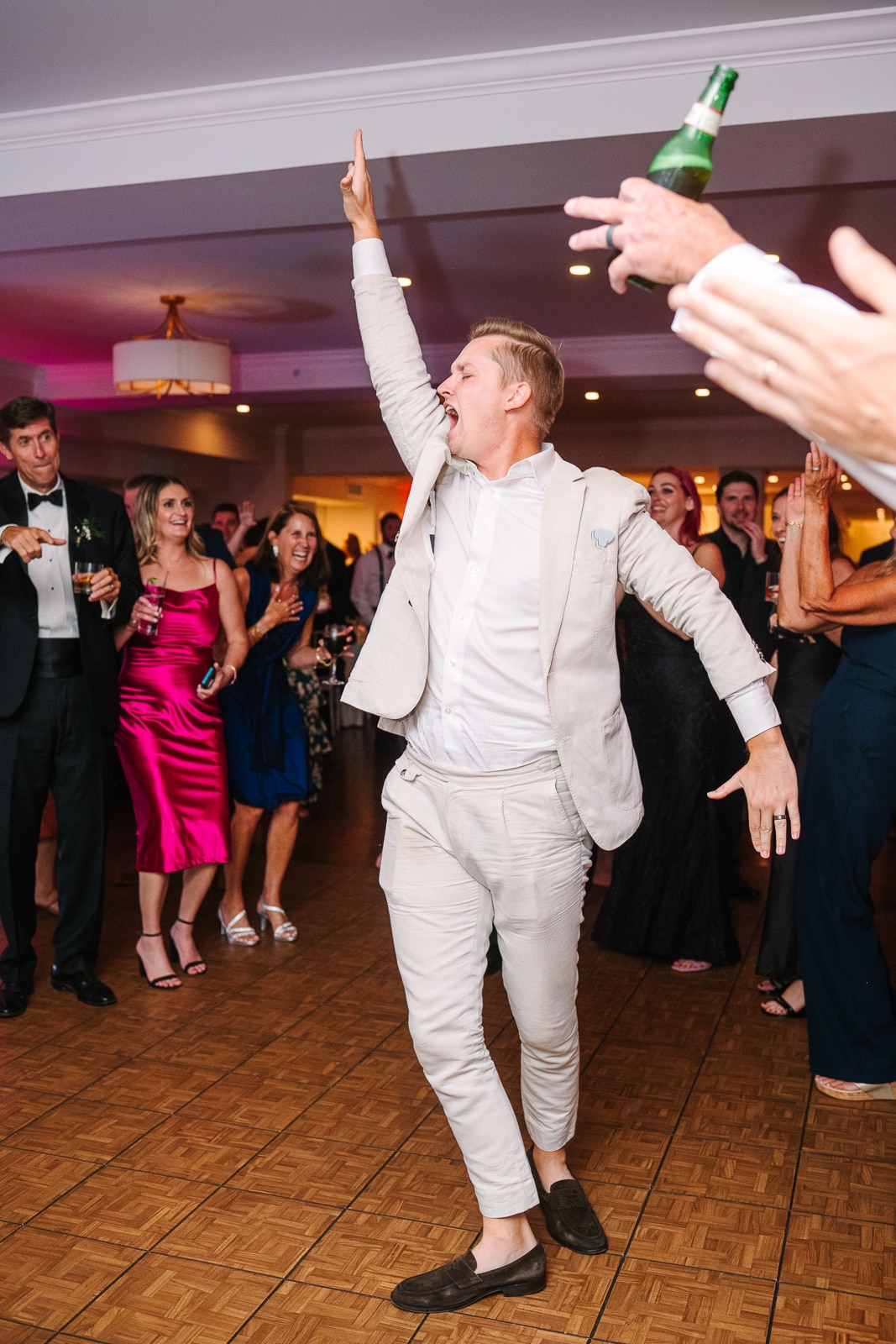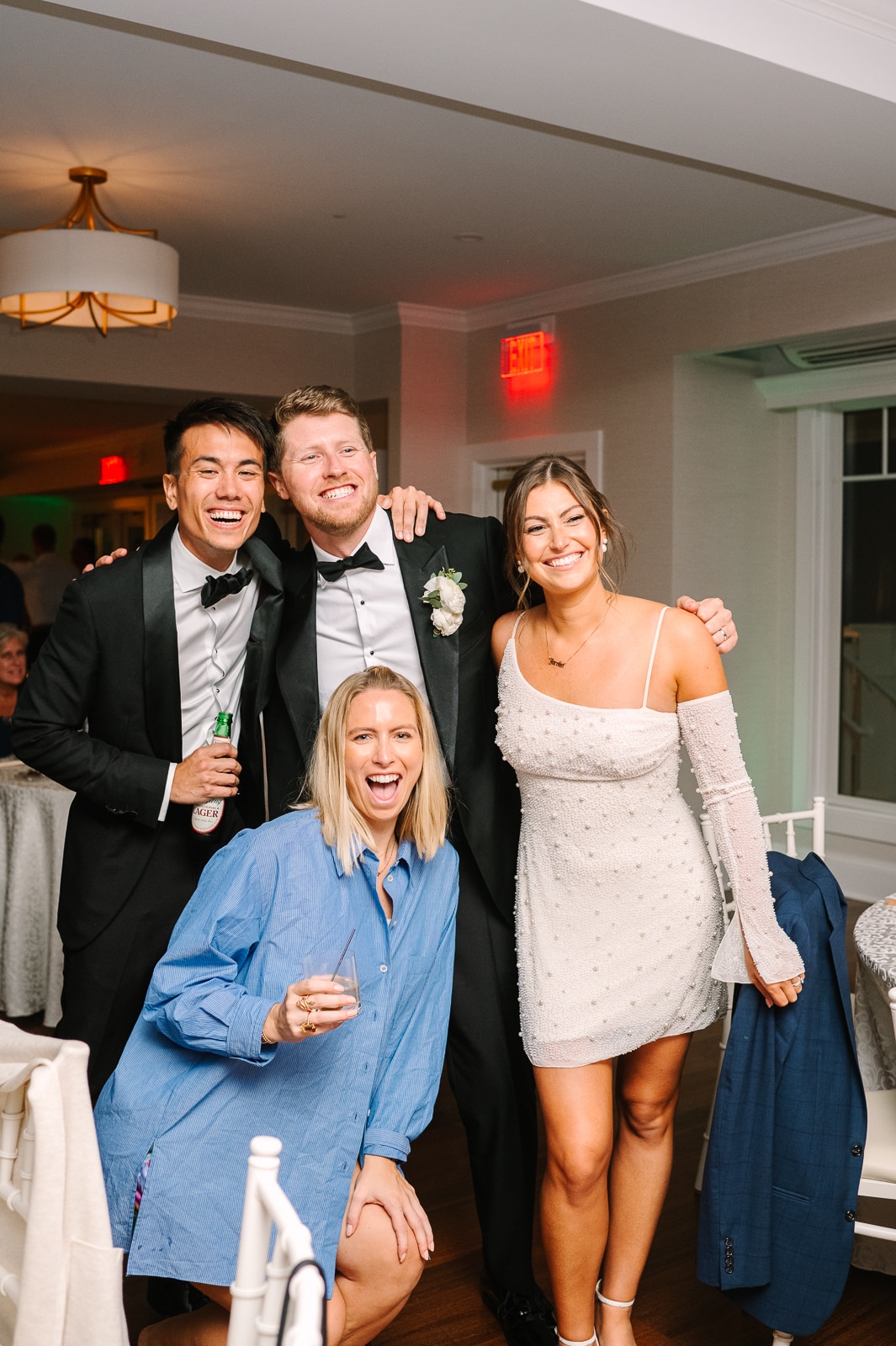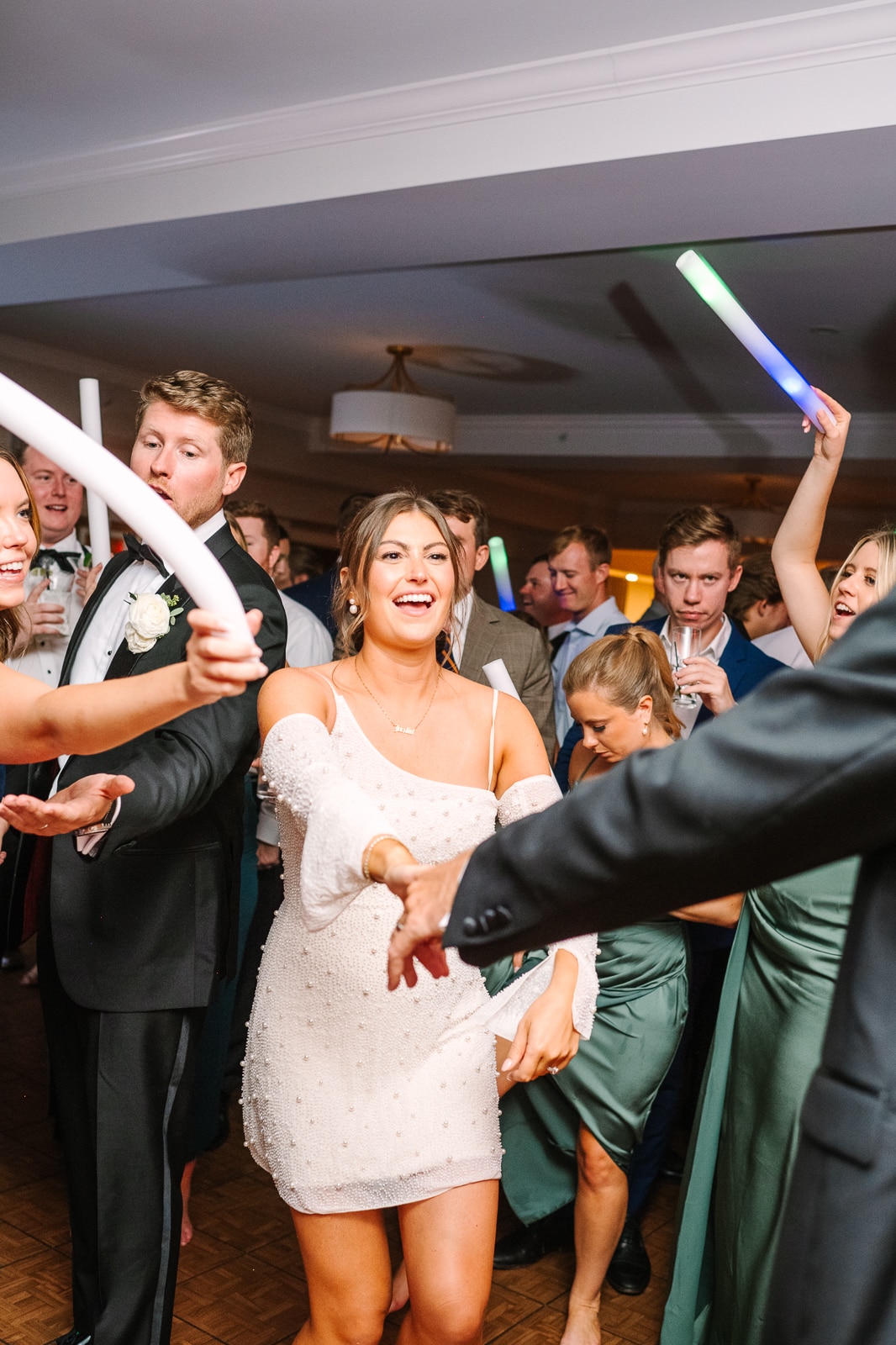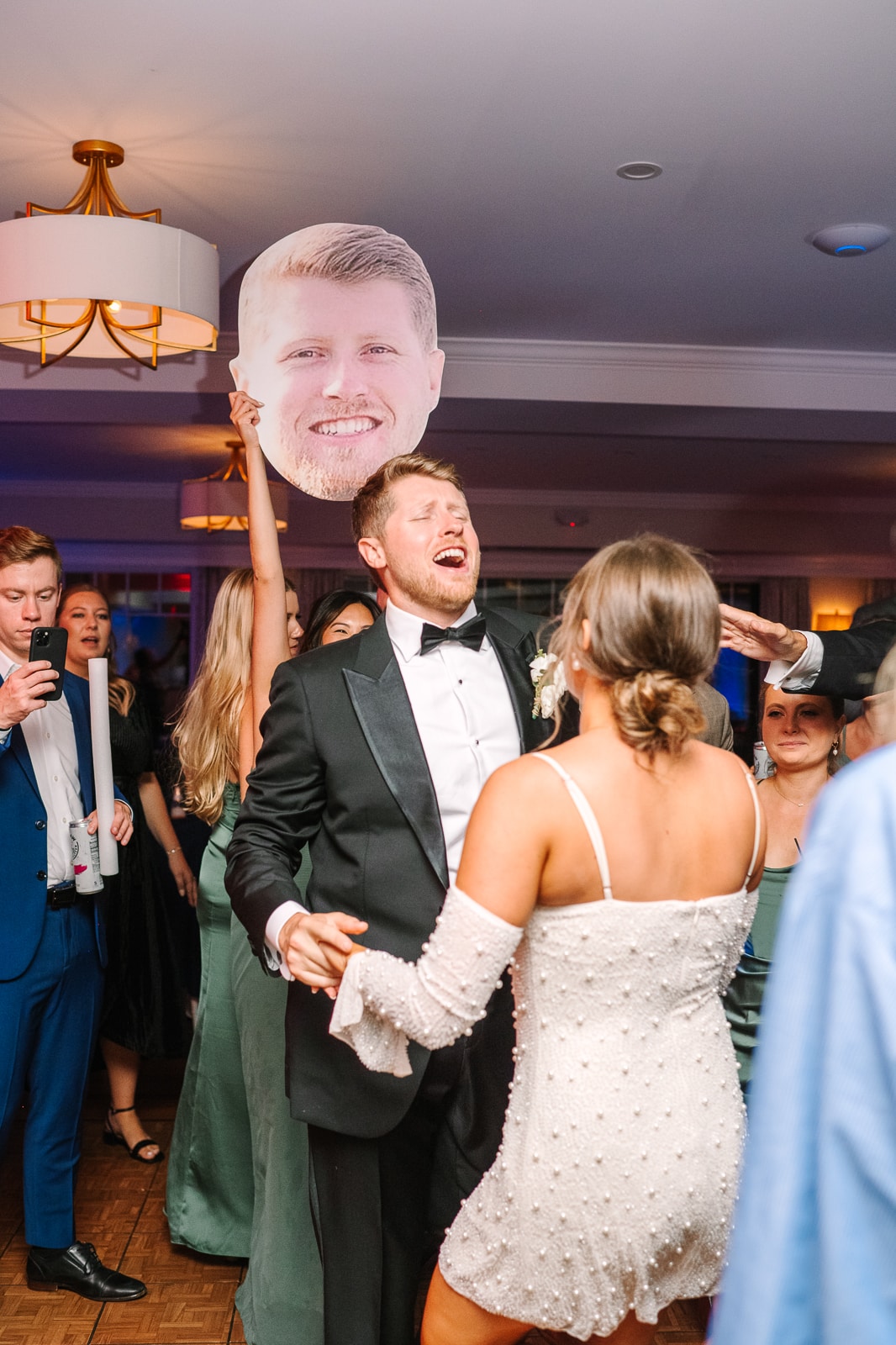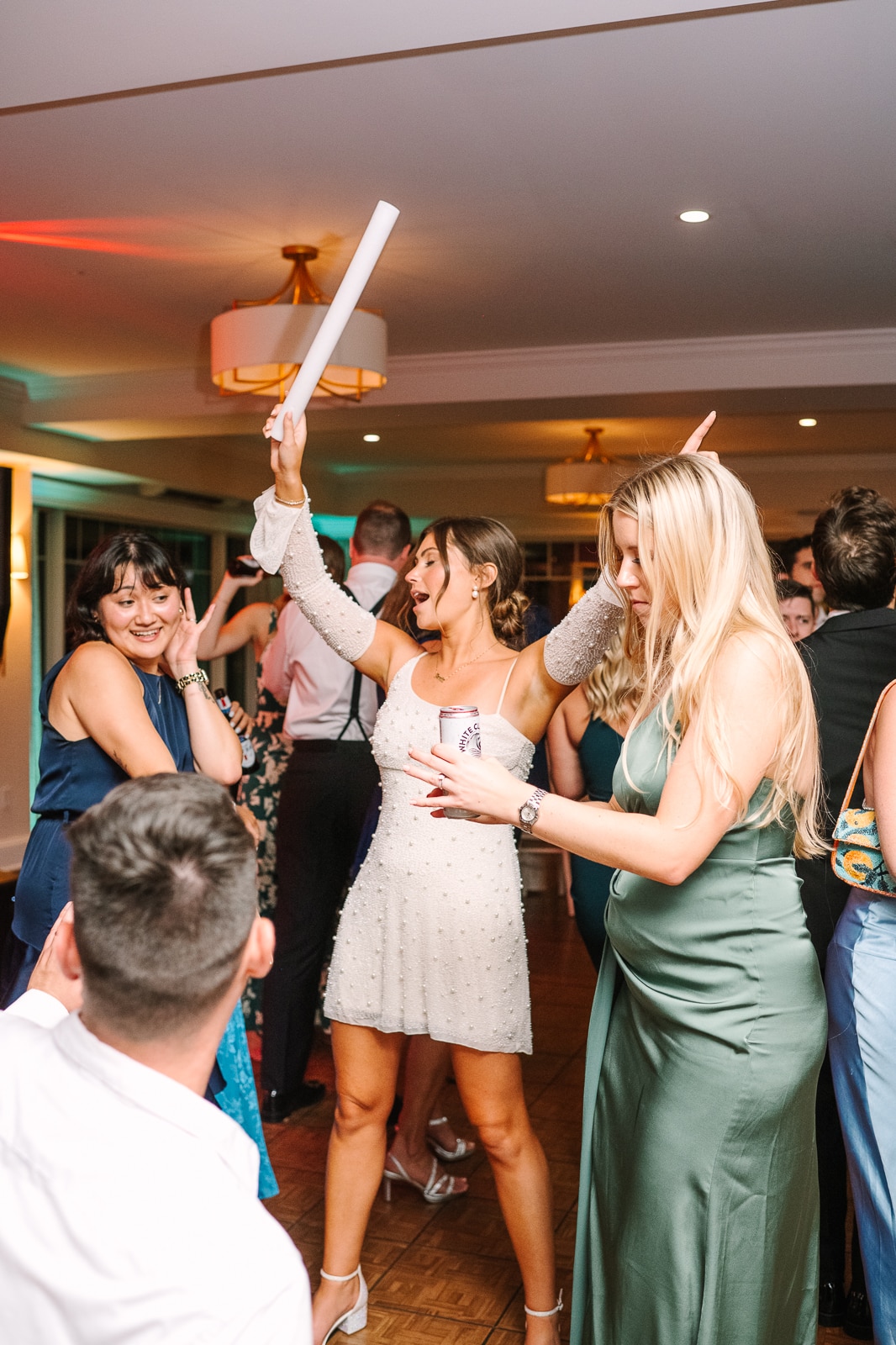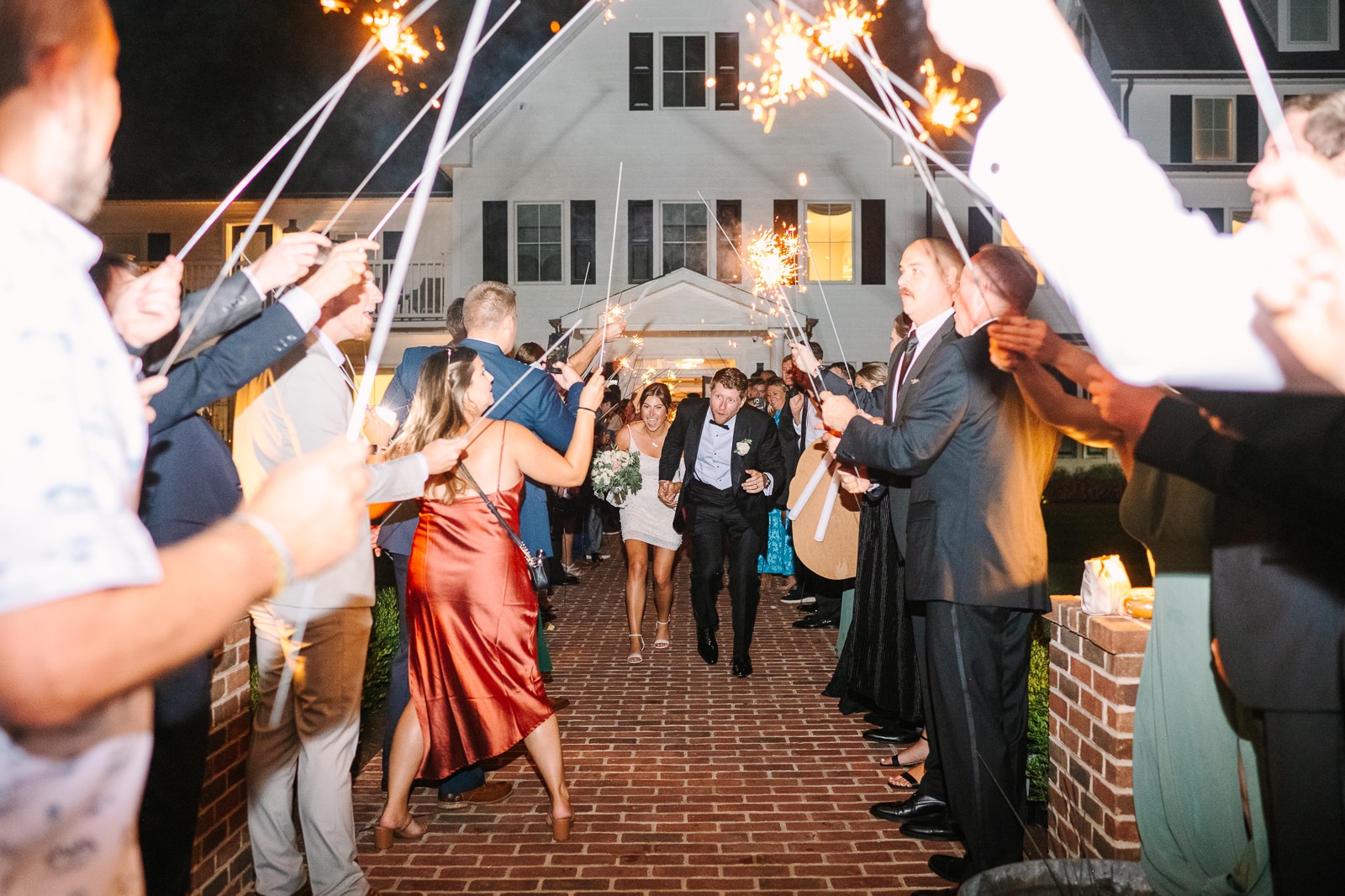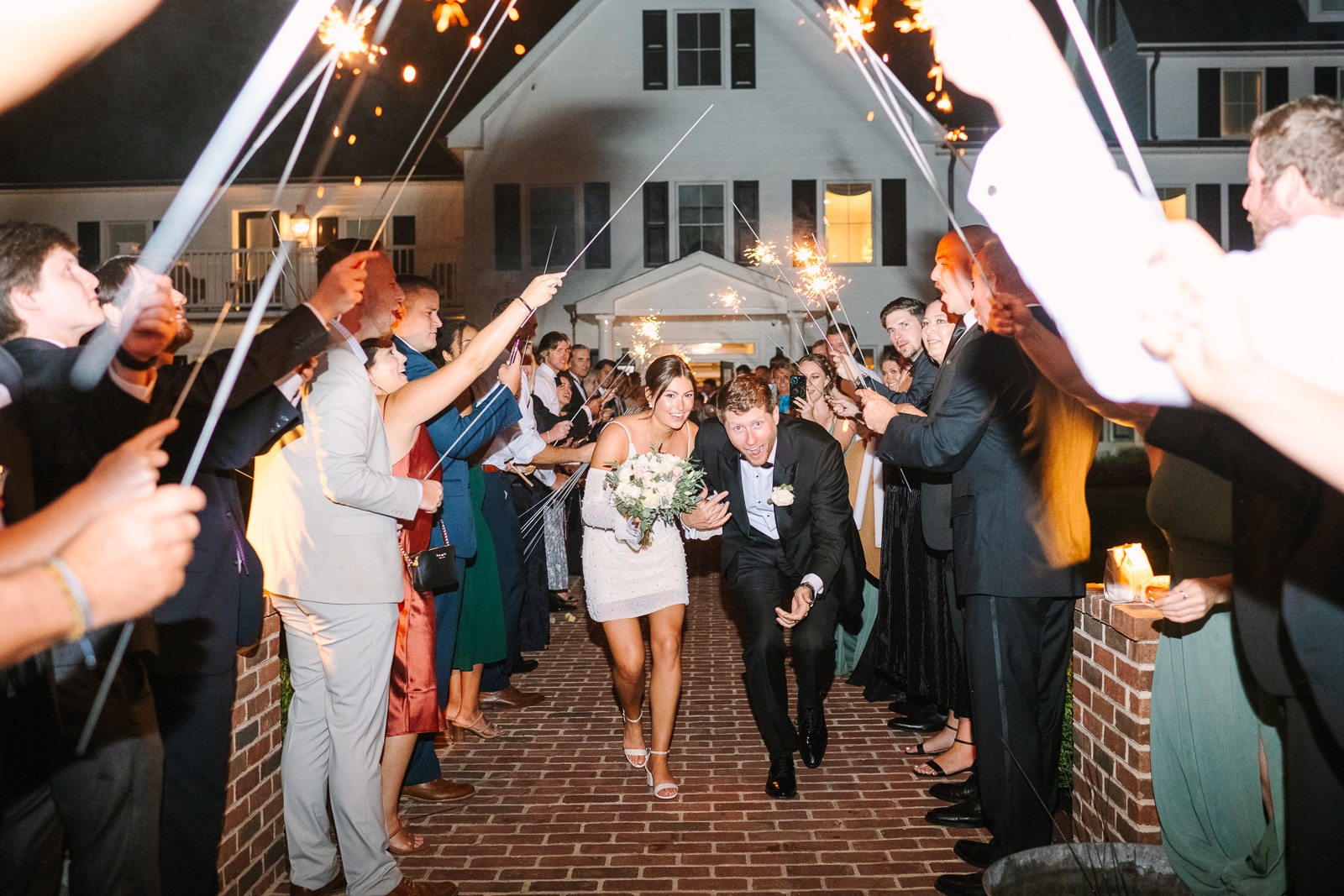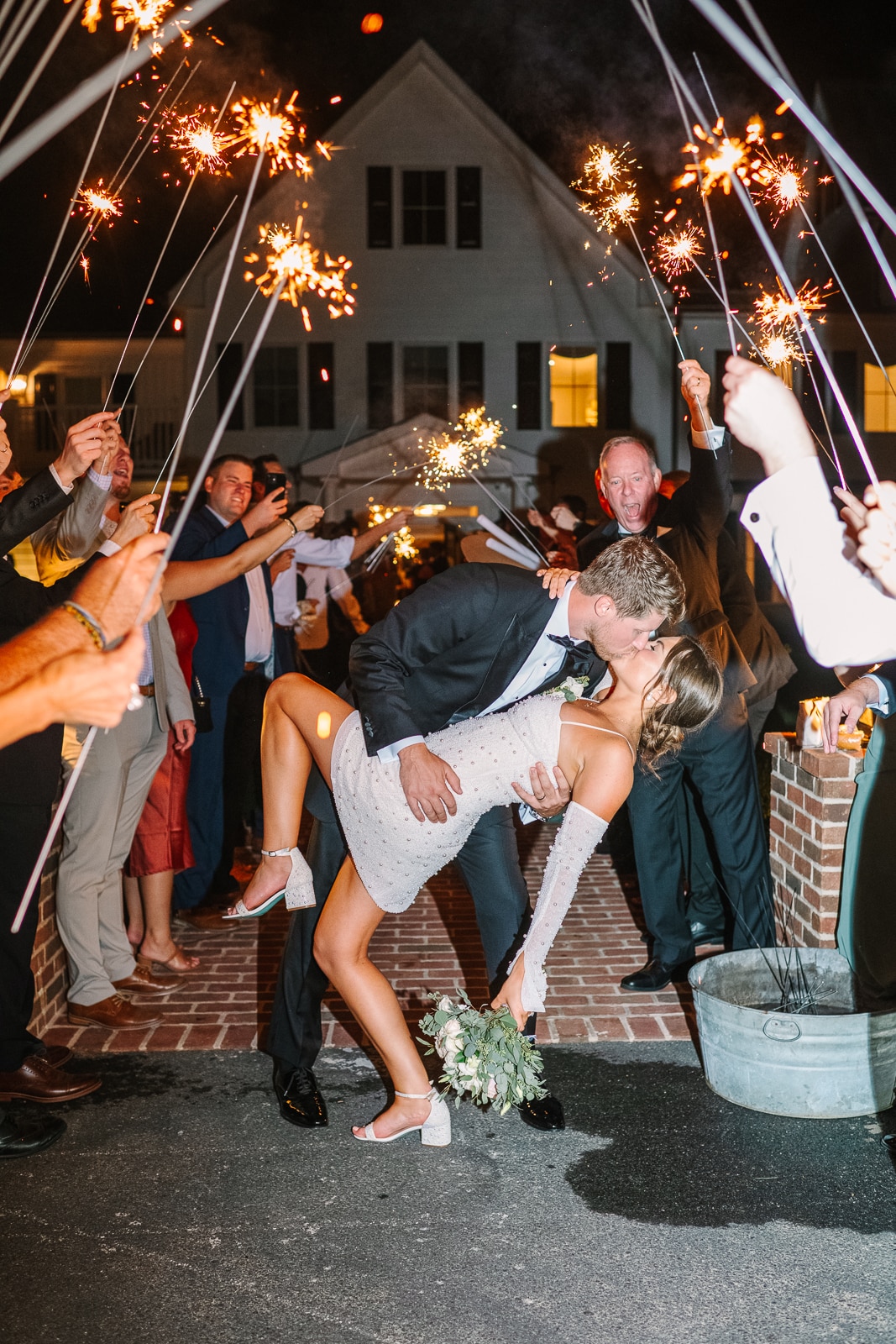 Hannah and Scott's wedding at The Oaks in Easton, Maryland, was nothing short of enchanting. With its stunning natural surroundings, water views, and all-inclusive amenities, The Oaks provided the perfect canvas for their special day. We were privileged to be a part of their celebration, capturing the essence of their love and the happiness that filled the air.